Apr 20, 2023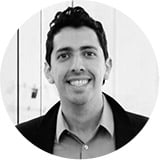 Rafael Lourenco
It's Time to Take a Fresh Look at Your Marketplace Retail Strategy
E-commerce strategy discussions tend to focus on web, mobile, and emerging social commerce channels, but marketplaces are maturing to the point where retailers and brands should take a new look at the channel.
The latest edition of the a16z Marketplace 100, which ranks and analyses B2C marketplace platforms, shows that the space has expanded well beyond the vast consumer goods inventory model used by Amazon, Walmart.com, eBay, and similar companies.
Now, marketplaces that serve specific niches are increasingly popular with customers. The top five marketplaces on this year's list focus on groceries, online games, event tickets, and transportation.
The lingering effects of the pandemic on well-being and the economy are influencing marketplace evolution, as well. For example, the report found that auto parts marketplaces have surged in popularity as consumers seek to keep their current vehicles running rather than buy at a time when new car prices remain high.
Mental health marketplaces saw the fastest growth in 2022, especially those that "help consumers navigate the perplexing insurance policies governing many therapy practices."
Beyond niching, some marketplaces are opting to curate their offerings and limit the number of suppliers they work with, the report said. Some have exclusive deals with suppliers, so those products aren't found on other marketplaces.
This approach can improve CX by relieving customers of the job of searching through the clutter for what they need. It's also a smart move at a time when Amazon and some other larger marketplaces have added more ads to search results, making it more difficult for customers to trust the results they find on those platforms.
Consumer preferences for marketplace shopping
Global consumer attitude data offers more support for retailers seeking to adopt or update a marketplace strategy.
In a 2022 five country survey of more than 5,000 e-commerce customers in the US,, Canada, Mexico, Australia, and the UK., 37% of consumers in five countries said they always or sometimes make their online purchases through marketplaces, second only to web purchases (45%) and ahead of mobile purchases (34%).
Delving into these results by country, the data showed that marketplace popularity varies widely by region. Marketplaces are most popular among North American consumers, with
46% of US shoppers
44% of Canadian shoppers, and
43% of Mexican shoppers always or sometimes purchasing from marketplaces.
By contrast, 33% of UK shoppers and just 21% of Australian shoppers said the same. While marketplaces give retailers and brands the ability to reach a wider audience, that opportunity appears to be largest in North American markets.
The data also show that marketplace shoppers skew younger. Across all countries in the survey, 43% of 18- to 24-year olds and 40% of 25- to 39-year olds sometimes or always buy from marketplaces.
The numbers fall below 40% for shoppers aged 40 and older, with just 33% of 65+ consumers making regular or exclusive marketplace purchases. This indicates that retailers who want to build strong long-term relationships with Gen Z and younger Millennials can find real value in developing a marketplace presence.
Marketplaces can support additional e-commerce goals
Besides expanding their reach in their own markets and with younger consumers, brands can benefit from marketplace participation in other ways. One is payment convenience - 66% of respondents in the five-country survey cited convenience as their primary reason for shopping online instead of in stores, second only to price (73%).
Marketplaces have standardised checkout processes and digital wallets that make it easy for repeat customers to make one-time purchases and set up recurring orders.
Marketplaces can also provide an easy way to enter a new region without having to do as much localization work beforehand. In the 2022 consumer attitudes survey, 46% of respondents either didn't care whether they were buying from local or overseas stores or preferred to buy overseas.
Among shoppers who preferred to order from overseas, 53% said their preference for shopping across borders had increased in the past 12 months. The increase in preference for overseas shopping was strongest among Mexican online shoppers (70%), followed by US (59%) and UK (55%) consumers.
Brands and retailers seeking to make inroads in these markets should consider marketplaces as part of their expansion strategy.
Unique CX challenges on marketplace platforms
Listing products and services in a marketplace is usually a straightforward process. The challenge may lie in creating a brand presence and customer experience in line with your other channels.
That's because each platform has its own format for showcasing product content, seller information, and customer reviews. They may also have their own customer service and data security processes that apply to all sellers and customers on the platform.
To stand out from other sellers on a platform, it's important to adapt your content photos, videos, descriptions and more, to make the most of the platform template. For example, if the platform supports vertical videos but all your current product videos are shot in horizontal mode, you may need to reformat or reshoot them for the platform.
It's also wise to make the most of the options on the seller's page so that it features your brand or company logo, tagline, description, portfolio, and website. For example, Etsy craft marketplace sellers can add a banner image to their store listing.
If you have a large portfolio of products or services on the marketplace, you may be able to categorise them on your seller page. For example, the Houzz marketplace for home decor and renovations allows designers to tag projects by room so homeowners can focus on the type of project they're looking for.
It's also important to understand how the platform treats customer data and customer service.
Will you be able to collect first-party data on customers through the platform so you can add them to your marketing campaigns and personalisation programmes, or will that data belong exclusively to the platform? Will you be able to provide customer service directly to your customers, or will they need to interact with the platform's customer service system?
There are pros and cons to each scenario, but in general, established brands that already have strong CX and customer service programs in place may want to choose platforms where they can leverage those investments.
Finally, look for platforms that have a strong track record of protecting customer data and responding quickly and appropriately to any data breaches or losses.
Finding the right marketplaces
The ideal marketplace will offer the right balance of niche, geography, demographics, curation, convenience, control over branding, and security.
Taking a fresh look at the space can help you identify the marketplaces that are most likely to help you grow your customer base, loyalty, reach, and revenue without sacrificing brand recognition or competing solely on price.
With younger consumers preferring marketplace shopping, now could be the optimal time to adopt or improve your presence in this space.
Original article at: https://retailtechinnovationhub.com/home/2023/4/11/its-time-to-take-a-fresh-look-at-your-marketplace-retail-strategy