May 24, 2018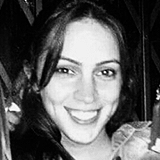 Sarah Elizabeth
How to Lure Online Shoppers Away from the e-Commerce Giants
When it comes to companies that dominate e-commerce shopping and market share, names like Target, Walmart and Amazon come to mind. They've done exceptionally well at developing a loyal customer base and creating the perception they carry everything — and at the lowest prices. While it's true they excel here, there are several areas — like customer service and product quality — in which these retailers often fall short.
That means there's plenty of room for smaller e-retailers to capture market share and develop a loyal following of online shoppers.
But instead of trying to copy these e-retailers' sales strategies, smaller online retailers should focus on identifying and taking advantage of the weaknesses of these giants. Here are six things you can do to increase the odds that your business will not just survive, but thrive, in the competitive online marketplace.
1. Find Your Niche
If you've ever heard the phrase, "Jack of all trades, master of none," you might think of e-retailers like Amazon or Walmart. Because they carry almost everything, they can't specialize in anything — and that's a weakness when it comes to the customer looking for that one-of-a-kind product.
Luckily, you don't need to appeal to every customer; rather, you need to appeal to your target customer and the specific products they want and need.
So find a profitable area in your niche — something that you're proud to specialize in the other big e-commerce merchants can't, like custom jewelry or imported Belgian chocolates — and deliver the top-notch value that'll drive online shoppers to your store.
2. Offer Good-Quality Items at a Reasonable Price
Customers aren't always looking for the lowest price on a product; instead, they're looking for the best value. The big e-commerce retailers may offer great deals — but the quality of products is often lacking.
Understand the value of the products you're offering and the quality of your business — and then price accordingly. It's easy to be reluctant to charge more, but higher prices will attract the customers who are willing to pay more when they know they're getting quality products.
Here's a little secret: Even Walmart knows they shouldn't always offer the lowest price. They priced one television 24.5% more than the same model at Best Buy.
3. Mix Up Product Offerings to Meet Customer Demand
To get the best deals, the big online retailers frequently have to lock in to lengthy vendor contracts — and that commits them to products that don't sell or aren't well-made. Smaller businesses rarely have the same constraints and can more easily change their product offerings based on online shoppers' demands and feedback.
4. Make Your Mark Online
Amazon has 1.3 million Instagram followers. Not too shabby, right? But consider that Glitter.Slimes, a seven-employee business producing unique batches of glue-based slime, just hit 2 million followers. She's done so by posting fun, colorful videos that engage viewers and by interacting with customers on her posts.
To grow, small businesses are increasingly using social media — it helps them develop personal relationships with customers and develop brand recognition. It's a strategy that's paying off. People want to give their business to companies and people they know and trust.
5. Make Online Shopping Convenient
It's not always easy for online shoppers to find what they need at brick-and-mortar stores, and it can be even harder online to navigate through complex menus and pages of product offerings. Use your smaller size to your advantage by ensuring your e-commerce site is easy for customers to browse, find exactly what they're looking for and quickly check out.
6. Provide an Exceptional Customer Experience
While these large retailers may offer a wide variety of products both online and in their brick-and-mortar stores, they're not well-known for their exceptional product knowledge or customer service. This is where smaller e-commerce retailers have the opportunity to shine, by personalizing each customer interaction.
When people are treated as valued customers, 68% are likely to develop long-term loyalty to a business. Help provide the best service possible by:
Keeping in contact with your customers — find out what products they like, don't like and want to see in your store.
Making customer service staff available — through online chats, call centers, email and more — to help customers make the right product decisions
Following up on completed transactions to ensure customer satisfaction
Responding to questions and concerns promptly
Growing Your e-Commerce Business With Fraud Protection
As a smaller e-commerce retailer, you may find it daunting to think about competing with e-retail giants. But it's possible. By Following the above tips, you might find yourself not just holding your own against your competitors, but also thriving.
Another way to help your e-commerce business grow revenue and stay competitive is by using a comprehensive fraud protection program that works behind the scenes 24/7/365 to screen transactions, analyze fraud attack patterns, and make transactional decisions. The result? Your customers get a secure, frictionless customer experience and you're protected against false declines and expensive chargebacks.
But choosing the right fraud protection solution for your business isn't easy. We've made it easier with our new ebook, "Merchant Guide for E-Commerce Fraud Protection." This comprehensive guide helps you understand your risks and take the steps that will protect your business, profits and reputation. Download your free copy today, and then contact a ClearSale analyst with any questions.