Sep 28, 2020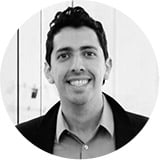 Rafael Lourenco
How to Know It's Time to Create a Mobile App for Your Online Store
We rely on our mobile devices for everything—our banking, our gaming, our arguments with that really boisterous neighbor. Naturally, we use our mobile devices for shopping as well.
Is your mobile-optimized ecommerce site enough? Or should you follow in the footsteps of companies like Wayfair and Alibaba and develop an app?
We'll explore why you should consider an app, the different options that are available, and some things to consider before you talk to a developer.
Ready? Let's dive in!
Do We Need an Ecommerce App?
Skeptical about whether you need an app? That's understandable.
Traditionally, ecommerce conversion rates have been lower on mobile, with customers often preferring to use their desktop computer to close the deal.
However, that stat ignores the massive importance of the earlier part of your sales funnel, when customers are in the information-gathering phase. A Monetate e-commerce quarterly report reveals that globally, average page views by device are 7.05 for mobile, but only 4.88 for desktop. Additionally, add-to-cart rates for mobile are over twice as high as they are for desktop (8.96% versus 4.35% respectively). And that conversion rate discrepancy? It's changing as well. In Q1 of 2020, Great Britain e-commerce saw higher conversion rates on mobile than on desktop. The US rates? Almost at parity.
What does this data tell us? It tells us that a shift is taking place, with mobile beginning to outpace desktops as the device of choice for ecommerce.
And it's the younger buyers leading the charge: A December 2019 eMarketer survey revealed about six in 10 US smartphone owners aged 18 to 34 use mobile retail apps at least once a month to seek more information and make purchases. But if your ecommerce store targets a more seasoned audience, that's still no reason to ignore mobile apps:

Still not convinced? Consider the fact that according to a Criteo's Global Commerce Review, app conversion rates are five times higher than on mobile web. They also generate considerably more revenue than mobile sites and desktop sites, thanks to user-friendly features like push notifications, one-click ordering, easy access to online payment systems, and clean, intuitive UX.
What Are My Ecommerce Mobile App Options?
When it comes to ecommerce mobile apps, there's more than meets the eye. Your developer may ask you if you'd prefer a progressive web app or a native app.
Progressive web apps
Progressive web applications (or PWAs) live within a web browser but behave similarly to an app. If you've ever used Trello or Pinterest from your mobile device and seen how it navigates more like an app than a website, you've seen the power of a PWA in action. Companies like Lancôme, Alibaba, and Trivago have all set up impressive PWAs for their mobile users.
Mobile apps
These are the typical apps that one would download and install onto their device. They're developed solely for mobile devices and can use that devices resources, such as the GPS or camera. Some apps are native apps: They're designed solely for one platform, whether it's iOS or Android. Conversely, you can have a cross-platform app, which as the name implies, works across multiple platforms.
Which one is best for your ecommerce business? That depends on what you want your app to do.
| | |
| --- | --- |
| Advantages of Progressive Web Apps | Advantages of Mobile Apps |
| They don't need to be reviewed or approved by an app store before reaching the public. | They tend to provide a richer experience and other exciting features like geo-fencing, virtual assistant integration, and augmented reality. |
| Because it's entirely web-based, everything on the PWA can be indexed and discovered by search engines. | In general, iOS users will find a more user-friendly experience with a mobile app, and can also receive abandoned cart push notifications. |
| Users don't need to download, install, or update anything. For easy convenience, they can add a shortcut onto their device's home page, but everything else is carried out behind the scenes. | Mobile apps can access consumer data such as contacts and social profiles. |
What to Consider Before Developing an Ecommerce Mobile App
Knowing whether you need a mobile app and how that app should look and perform all comes down to taking a good look at your ecommerce business, your goals, your audience, and your budget. Here are some things to consider:
What Does the Market Say?
Before investing in the development on an ecommerce mobile app, it's vital to find out who your market is and who your competition is. What apps are currently out there and what do their reviews say? What audience are you targeting and what do they seek in a mobile app experience? There are innumerable cool features that can be integrated into your app, making it easy to get distracted by bells and whistles. Having a clear view of the market is a crucial first step to making sure the app you create will work for your audience and your business.
Where Are Mobile Devices Heading?
As mentioned, there are a lot of amazing things mobile apps can do. You probably don't want to do them all, but there are certain elements and compatibility trends that you'll want to be aware of. After all, the last thing you want is to invest in a mobile app, only to discover it's completely unresponsive on the new foldable phones.
What's Our Budget?
For small-to-medium ecommerce businesses, it's hard to beat the appeal of a relatively affordable app that also improves search engine rankings, making a PWA worthy of serious consideration. If you're enterprise-level and have already mastered the SEO game, you may have the budget for a high-performing mobile app that offers conversion-boosting powerhouse features like virtual fitting rooms, geofencing-related offers, or room layout tools.
Mobile shopping is not only here to stay, it's beginning to dominate the ecommerce landscape. To thrive amidst these changes, retailers of all sizes need to make sure their mobile shopping experience is as smooth and enjoyable as possible. By taking the time to understand your market and what mobile app features will make the most impact, you can offer your customers an exciting and user-friendly new way to browse, buy, and keep coming back for more.