Nov 3, 2022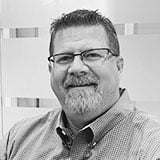 David Fletcher
Livestream Commerce Needs a CX Upgrade
Livestream commerce became more popular during the pandemic lockdowns, and there are new reasons why it's seeing some pickup. Social media platforms see livestream shopping as a way to recoup some of the revenue losses caused by changes to Apple's user privacy options and Google's sunset of the third-party cookie. Thus, brands are seeking to build closer connections with customers through live sales events.
However, the path to livestream commerce growth in the U.S. and Europe hasn't been smooth. Recently, Facebook dropped plans to roll out livestream shopping for U.S. audiences; TikTok did the same but recently reversed course. That doesn't mean the channel is destined to disappear from these markets. Instead, it indicates the need for brands to understand what their audiences want and need from livestream commerce, instead of applying what worked in other markets to the U.S.
Where livestream commerce is still flowing
Instagram continues to work on its livestream commerce testing, and a new YouTube-Shopify partnership allows merchants to "link products from their Shopify stores directly in their livestreams on YouTube." Walmart and Target each stream live events and post replays on their website, where viewers can add featured products to their carts.
And while livestream commerce is mostly closely associated with beauty and fashion products, Lowe's and Home Depot now offer livestream commerce tutorials, where shoppers can watch a home improvement project tutorial and snap up the items they'll need. Meanwhile, specialty grocer The Fresh Market is also using live shopping to drive engagement and click-throughs.
Make your livestream commerce approach fit your audience
These retailers are taking different approaches in the livestream shopping experience to reach the same goals: engaging with customers where they shop online and deliver value. If your brand is thinking of trying out livestream commerce, start by answering these questions so you can develop a plan that meets your goals and your customers' expectations.
Where do your customers engage with your brand?
There's no point in running live commerce events on Instagram if your customer base spends most of its viewing time on YouTube, for example. Rather than ask customers to download, sign up and learn to navigate a new app or channel, bring your livestream to them where they are. For example, you might try linking directly to livestreams from your website (the YouTube-Shopify model) or hosting streams on your site and using your social channels to promote and replay those events.
What are your livestream commerce goals and KPIs?
The more specific you are about what you hope to achieve with livestream shopping, the more accurately you can measure your results. That makes it easier to fine-tune your approach with each successive stream to capitalize on what works and eliminate what doesn't. Metrics to consider include audience engagement, shares, click-throughs and purchases. Be sure to collect voice of the customer (VoC) data as well via audience comments during the stream, tech support or general questions before or after the event, social media conversations about your event and customer service feedback.
One other set of KPIs to monitor is fraud, order approval rate and false decline rate. You want to ensure that your streams don't increase your chargeback rate, and you want to make certain that good customers' orders are approved quickly. Rejecting good orders on the chance that they might be fraud can damage your brand. Forty percent of consumers surveyed by ClearSale in March 2021 said they would boycott a website after a decline, and 34% said they'd call the brand out on social media.
What do your customers want to know?
Rather than focusing on shopping as entertainment, the brands mentioned above are creating shoppable instructional content on topics ranging from how to decorate a child's room or repaint kitchen cabinets to how to cook a Spanish paella from scratch. When you understand how your audience uses your products — and how new customers would like to use them — you can identify knowledge gaps that you can close with shoppable tutorial videos. These videos can also help you build your brand's authority by showcasing your employees' expertise.
How will you present your live events?
The way you present your content and products will depend on the platform you use for your streams. For example, Instagram's Live Shopping feature is an obvious choice for businesses with a large audience on that platform. Shopify platform users can, as mentioned above, connect their online stores to their YouTube channels to feature shoppable products during livestreams. For retailers and brands that prefer to host live shopping events on their own websites, there are a number of third-party livestream solutions to choose from.
How easily can customers take part in the live event?
Some retailers require customers to register in advance for live commerce events, similar to a B2B webinar, to collect email addresses and send reminders. Other brands let customers opt in for notifications about upcoming events or join a list to get news about new livestreams as they're scheduled. In general, it's wise to keep the barrier to joining low and to offer opt-in reminders as the event draws near.
Make sure it's easy for customers to add items to their cart during the stream and checkout securely with as little friction as possible. Add or augment your manual review capacity during live shopping events so you don't risk rejecting good orders or taking too long to approve them, which can confuse and frustrate your customers.
With a clear understanding of what your customers want and what you hope to accomplish from livestream commerce, you can build a plan that lets you experiment with this new channel, strengthen your bond with current customers and generate more revenue.
Original article at: https://multichannelmerchant.com/blog/livestream-commerce-needs-a-cx-upgrade/