Nov 30, 2019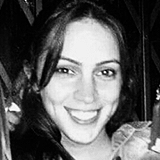 Sarah Elizabeth
How to Improve Your Instagram Shopping Experience
A few weeks ago, we introduced eight tips to help businesses start selling on Instagram. From fine-tuning product photos to using hashtags, these simple strategies will help get your Instagram feeds flowing.
And yet, simple strategies might not be enough to get the full benefit of selling on the platform that boasts the highest engagement rate of all social media channels.
In today's competitive social media arena, you can't just create an Instagram account and expect to automatically and instantaneously have thousands of followers. To capture your share of the 1.6 billion daily likes on the platform, you're going to have to take your Instagram game up a notch or two.
Here's how to improve your Instagram shopping experience:
Install a sales app.

Don't forget to cross-promote.

Optimize your business profile.

Sell using story ads.

Collaborate with influencers.

Track your metrics.
Install a Sales App
Because you can't embed links on Instagram, selling from Instagram can be difficult. To make it easier for customers to purchase items they see on your feed, many merchants are installing sales apps like Soldsie, Like2Buy and LIKEtoKNOW.it.
Soldsie lets customers make a purchase simply by commenting "sold," while Like2Buy's galleries let customers easily browse a shoppable feed, read stories, and more. Even e-commerce platforms are getting in on the action, like Shopify's Shop Instagram and UGC app, which transforms Instagram images into shoppable galleries and lets visitors easily add items to carts and buy them.
Don't Forget to Cross-Promote
Sure, Instagram has more than 1 billion monthly active users, but that doesn't mean you should rely exclusively on Instagram to capture shoppers. Instead, you should be cross-promoting sales, news and new items on other social media platforms, like Facebook and Twitter.
Optimize Your Business Profile
Some merchants don't give much thought to their business profile, with the misguided idea that all they need to do to capture shoppers' attention is sell must-have products. But as more consumers go to Instagram to search for the brands they want to love, you should be ready to let them learn more about your business through a well-designed profile, which should include:
A profile photo that's on-brand and easily identifies your company. (Logos work great for your profile photo.)
A well-written bio that makes a great first impression. Enticing bios can increase followers, while sparse or "blah" bios can result in lost interest and lost opportunities. Share your brand details, add a call to action, and include your company's contact information.
Sell Using Story Ads
While you may already be trying your hand at advertising in Instagram feeds, you can also advertise in stories to reach even more potential customers.
Instagram boasts more than 250 million daily stories, making stories a great platform for advertising. These photo- or video-based ads can run for as long as you want (in contrast with organic stories, which disappear after 24 hours) and can be optimized to meet your specific business objectives.
Collaborate With Influencers
Social media influencers have established trust and credibility with their audiences, and smart brands look for ways to capitalize on these relationships. After all, your goal is to increase your brand profile and drive brand engagement, and sponsored posts with influencers who have already built a loyal following with your target market can help you meet these goals.
The average cost for influencer marketing starts at just $62 per sponsored photo but can increase depending on the influencer's popularity. Smaller brands might not have the budgets to work with big influencers, but micro-influencers can also have a big impact on sales. These influencers may have fewer followers, but they're also more likely to be willing to trade product for promotion — making it perfect for a small business looking to grow.
The investment can be worth it if your company has the right expectations, can clearly define what success looks like, and is able to measure the right metrics to determine the ROI of the initiative.
Track Your Metrics
Once you're in the posting groove, make sure you're optimizing your performance by evaluating how well your page and your posts are doing. Consider tracking such metrics as:
Follower Growth Rate
Sure, everyone wants hundreds of thousands of followers. But what does the number of followers really mean, anyway? It's just a vanity metric that doesn't tell you much. But follower growth rate — the percentage of followers you gain over the course of a fixed period of time — is an entirely different animal. This rate lets you know if you're attracting and retaining customers in your target market.
Engagement Rate
Tracking likes and comments is also important for optimizing an Instagram page. Not only should you be calculating the average engagement percentage of your total followers, but you should also be looking at the average engagement rate of each post. This offers a clear, objective indicator of how well a page is performing.
Staying one step ahead of the competition isn't easy, and in today's competitive e-commerce marketplace, businesses need to be prepared to use every tool in their toolbox. Knowing how to leverage the most popular social media platforms is a great way to propel your online business forward.
Looking for other unique ways to set your business apart? Our e-book, "The E-Commerce Technology Trends" can help. In it, we offer our perspective on the biggest e-commerce technology trends and how merchants can start using them to create one-of-a-kind customer experiences. Download our e-book today to start building your e-commerce following — safely and securely.