Dec 22, 2020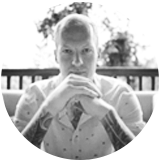 Trevor Fenner
How to Find The Best Products to Dropship
Starting an ecommerce dropshipping store is exciting. However, it gets tricky when it comes to choosing the products that you'll be selling. This phase is extremely critical as you can't make the mistake of introducing your brand to the market with substandard products. To start strong, you have to carefully choose high-quality merchandise that your target customers will surely love and, at the same time, will offer you generous margins.
But first, let's go over a few of the basics.

What is Dropshipping?
Dropshipping is a type of ecommerce business that allows entrepreneurs to create and manage a store without physically maintaining their inventory. With dropshipping, you won't have to worry about minimum quantities and inventory tracking since you only order from your suppliers what your customers order from you. Essentially, this is the best business model if you don't want to keep your inventory.
This kind of business model also works perfectly if you want to establish an ecommerce business with much less investment than traditional stores. Dropshipping lets you enter the ecommerce industry with little risk, making it the ideal business for on-the-go individuals.
In this blog, we'll give you exclusive tips on how to find the best products for your dropshipping business. When done right, you'll be able to grow your store and earn up to 7-digits! Here's a fair warning though, it's not all that easy. You have to build your way up. For starters, to ensure that you'll have a profitable brand, you must establish a solid foundation. That means offering high-quality products that your customers will surely love.

Finding the Right Products for your Dropshipping Business
So, how exactly can you choose the right products to sell? We've listed several ways on how you can effectively choose the right products for your dropshipping business. Once you apply these tips, you'll be ahead of your competition.


Focus on a Niche Product
Identifying your target market or niche effectively will serve as your lifeline in dropshipping. This step is critical, so you need to take the time to decide which niche to target. To do this, tons of research needs to be done. Don't worry! There are tons of available resources online. For instance, you can check Google Trends and search for the top niche products in the market today. You can also check out this Top niche list by Oberlo, or better yet, this Top 10 high-ticket dropshipping products by Ecommerce Paradise if you're looking for products with more significant margins.
The good about a niche dropshipping store is that you can expect to have less competition, as you're directed towards a specific target audience. Aside from that, marketing will be cheaper and more effective since Facebook advertising and Google AdWords are targeted at selected individuals only. With a niche product, you also have bigger chances of ranking high on the search results, which is ideal for your business' stability and growth over time.
PRO TIP: When looking for the top niche products, filter only the best-selling ones to make your search easier.

Dropship Expensive Products
Many entrepreneurs settle for low-cost products. If you're into bulk selling that can ensure a steady stream of income but only yield small margins and small profits, then maybe that can be a good thing. However, if you want to have more freedom on pricing and better margins, we recommend that you try high-ticket dropshipping.
High-ticket dropshipping is all about selling high-valued items. These are products that cost $1000 on average. The best thing about high-ticket dropshipping is that you get more significant profits, and it entails a more sustainable business model. In high-ticket dropshipping, your focus is more on premium quality or luxury items. If you want to generate revenue of up to 7 digits faster than traditional ecommerce stores, this is the best way to start! Check out this Top niche list for a high-ticket dropshipping business.
Take a look at how experts at Warmly Decor branded their high-ticket dropshipping store to give consumers a sense of luxury and style. Warmly Decor has been successful in the high-ticket dropshipping niche, generating a whopping $548,545-$1,097,090 per month (estimated).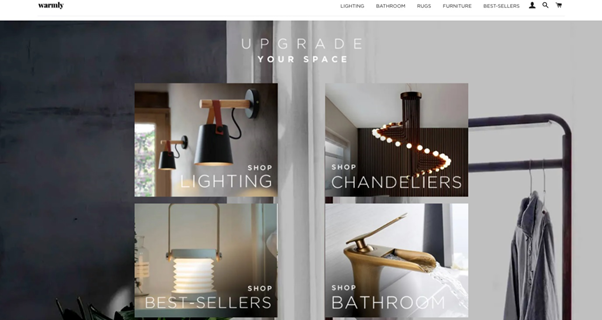 PRO TIP: With high-ticket dropshipping, you'll need to establish the right marketing strategy to succeed.

Explore Evergreen Products
Evergreen products are those items that sell quickly and continuously. These products have constant demand with no off-peak season. One example would be a disinfectant solution - everyone needs a disinfectant solution in their homes, right? Essentially, evergreen products are those items that people continuously buy regardless of external factors.
What makes a product evergreen? Any product that solves a problem for the consumer is considered an evergreen product. The top quality of an evergreen product is its convenience; consumers will buy your product for the convenience that it offers. That is why technology is continuously evolving to provide the best comfort and convenience in life.
Another quality of an evergreen product is luxury. Many consumers purchase something because they want to feel good. The worst mistake that you can make is to sell items that can make your customers feel bad. Common sense dictates that when a consumer feels good about his purchase, he keeps on buying it repeatedly. So, once you sell a product that will surely make the consumer feel good, you have an evergreen product.
PRO TIP: Other than looking for trending products on Aliexpress, look for evergreen expensive products on Google Shopping. The margins are relatively similar, and you'll be able to build a sustainable business by working directly with reliable brands.

Search Social Shopping Sites
Ecommerce is a two-way thing. In choosing a product for your dropshipping store, you must understand what your customers want and what they are talking about. You can do this by making use of social shopping sites to enhance your social listening skills.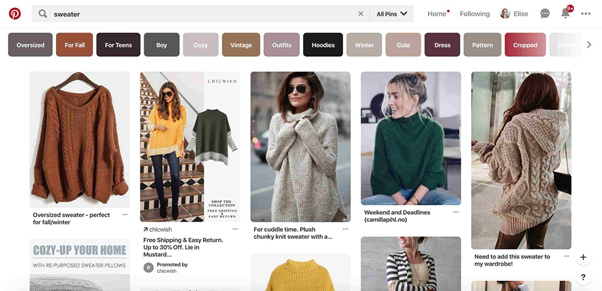 Social shopping sites are ecommerce-enabled websites that allow customers to engage with a wide range of audiences. In these tools, customers share, like, and comment on products that they recommend to others. It offers a personalized shopping experience within a community of like-minded shoppers. These sites include Pinterest, Etsy, Fancy, Wanelo, and more.
PRO TIP: Choose products that ensure repeat purchases to help you build a loyal customer base.
Use Dropshipping Product Research Tools
To make your life easier, you can use research tools to help you search for dropshipping products. These dropshipping product research tools will do the hard work for you, so you'll only have to do a few clicks. You have the option to pick one with a subscription fee or one that's free. One useful tool is Sell The Trend; this tool spoon-feeds to you all the latest and hottest dropship products that consumers are raving about - which you can quickly add to your store and start selling.
There's also the AliExpress Dropshipping Center, which has basic filtering options. The best news is that it's free! Other tools include Dropship Spy, Thieve.co, Ecomhunt, and more.
PRO TIP: Always take advantage of the free trial. If you don't want to take risks, sign up for any dropshipping product research tool that offers a free trial and try its service first!

Avoid these Dropship Products!
Breakeven Products
It's a no brainer that you need to avoid selecting breakeven products as this will only set you up for failure. This typically happens when you sell items that do not actually make profit for you. For instance, let's say you're selling a basic camera at $300 and you sourced it from your supplier at $250 with cost of customer acquisition at $40, plus an additional $10 for incidental expenses. How much profit did you actually make? None, right? However, the good side here is that you will absolutely find customers who will come running to your store for offering affordable items. If you think this will eventually work out in the long run, I'm telling you it won't. Why? It's because your setup is not geared towards profitability but charity. You're not making enough profit to sustain your business, which if not improved, will certainly cause the downfall of your business.
PRO TIP: It's important that you have a viable business model from the beginning. This will allow you to successfully integrate strategic pricing models for a better bottom line.

Complicated Products
Complicated products are those that require extensive after sales service. These are typically electronic products, which are more prone to experiencing issues and glitches. Meaning, these are products wherein customers are most likely to get agitated and pissed. For instance, if you're selling high-ticket products like drones, then you must be sure to have answers on basic troubleshooting across all product functions and features. One single mistake and your brand might face backlash online.
Essentially, the reason why we're telling you to avoid these kinds of products is that a lot of things can go wrong and in the long run. So, if you don't have a solid customer support team, then your bottom line will certainly suffer.
PRO TIP: One great high-ticket product is a recliner seat or lazy boy sofa. This product is expensive and does not require much after sales support.

Trendy Items
While trendy items have a higher possibility of getting sold fast, it may not essentially work as the cream of the crop of your business. This is because trendy items are usually on a come-and-go basis. Meaning, you can sell thousands today but tomorrow or in the next month you can be earning a few bucks at most. Plus, the competition for these items is usually tight therefore it can impact your ability to earn more.
PRO TIP: Find a dropship product that is profitable and can sustain your business in the long run. Focus on your long-term goals and don't take shortcuts.

Substandard Products
As a dropshipper, you must make sure that you only sell high-quality products that will not disappoint your customers. This is extremely important as it will define the future of your business. Selling a substandard or low-quality product will cause your brand to fail. With a substandard product, you are basically implying that you only care about your profits and not about your customers. Remember, retail is a two-way thing. The most important part is that you make sure that your customers feel valued and feel that they get the best value out of their purchase. That is not something that they feel when they receive substandard items for their price investment.
If you don't know how to spot reliable suppliers, here are tips on how you can select a good dropshipping supplier.
PRO TIP: Conduct an in-depth investigation on your preferred suppliers and choose the one that can offer maximum margins, high-quality products, and great after-sales support.
With these tips, you'll be sure to have a solid footing in the dropshipping business.