Apr 24, 2023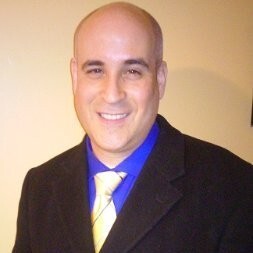 Robert Josefs
How to Expand Online Sales with Mobile Shopping Apps
By Robert Josefs, Marketing Project Manager for Celerant Technology
Shopping behavior has drastically changed since the start of the pandemic, and retailers are looking for new ways of reaching customers. Ecommerce is still critical, but by itself, it may not be enough. In today's uncertain economy, retailers should consider launching a mobile shopping app as part of their omnichannel strategy or risk becoming obsolete.
Why Retailers Need a Mobile Shopping App
With more consumers shopping from their mobile devices, having a mobile app can help a brand differentiate itself from the competition. Mobile shopping allows consumers to go beyond physical stores, ecommerce websites, or online marketplaces and provides retailers with an additional sales and customer engagement channel.
According to statistics from Retail Info Systems (RIS News), ninety percent of mobile internet time is spent on mobile apps. As consumers are increasingly reliant on mobile devices over desktop computers for retail transactions, it's clear that mobile-first is not just a buzzword, it is a key business strategy that could help retailers gain an edge over competitors. To successfully compete in this landscape, businesses should consider developing a high-performing app that prioritizes the customer experience.
How Ecommerce Differs from Mobile Apps
Ecommerce websites provide all the features customers need to shop online, such as product searching and filtering, traditional shopping carts, and various online payment methods. Mobile shopping apps allow retailers to connect with customers on a more personal level, which is important, especially for Millennials and Gen-Z consumers. Once a customer downloads your mobile shopping app, they will have access to your store right in the 'palm of their hands,' which increases the likelihood of repeat business and customer loyalty.
Just like your ecommerce website, your mobile shopping app should offer an easy way of searching and browsing products. Below are some of the most important features your mobile shopping app should include:
Your company branding
Product search & filtering
Flexible shopping cart
Fast checkout with smart wallets
In-store & curbside pickup options
Loyalty rewards
Digital coupons
Push notifications
Incentivizing Customers with Mobile Apps
Retailers can incentive their customers through their mobile shopping apps. They can provide customers with access to loyalty rewards, digital coupons, promotions and so much more. Consumers can sign up for your loyalty reward program and accumulate/redeem rewards as they purchase items on your mobile app. You can provide customers with coupons and promotions and even offer personalized discounts based on past purchases and brand preferences. You can also provide access that allows customers to update their contact information (phone number, mailing address, etc.), review their current rewards and past purchases, and more.
According to a Forbes article, forward-thinking retailers understand the best way to attract shoppers and foster loyalty is to create one-to-one relationships with customers through engaging experiences and mobile shopping capabilities.
Increasing Digital Marketing through Mobile Apps
While email marketing is still important, with a mobile app you can enhance your digital marketing efforts even further by sending notifications directly to your customers' mobile phones. You can send personalized notifications to each customer based on their past purchases, brand preferences, and loyalty rewards tier; or send mass messages to promote store-wide specials and holiday promotions.
Here are a few examples of push notifications:
Post-purchase thank you push notification message
Upsell/cross-sell push notification campaign (matching scarf, hat, services, etc.)
Abandoned cart recovery push notification message
Rewards and gift card balance push notification reminder
Re-engagement push notification message
Birthday celebration/offer notifications
Push notifications also allow you to bypass any deliverability issues associated with email SPAM filters, increasing the chances your customers will receive and then read your messages, click and purchase another item.
Integrating Your Mobile Shopping App and Ecommerce Website
Retailers should consider having their mobile shopping app integrated with their ecommerce website. By having them integrated, you can keep your website and mobile app in sync at all times by eliminating the need to continuously update your products, pricing, and product images in multiple places–saving you time and effort. Having this integration also makes it much easier to manage orders from both channels, as orders from your mobile shopping app and ecommerce website will flow into a single system.
Integrating your ecommerce website and mobile shopping app also provides customers with a consistent shopping experience, as customers will have access to all your products on both channels.
Before hiring a third-party app developer, we recommend asking your ecommerce provider if they provide integrated mobile shopping apps.
Integrating Your Mobile Shopping App and Point of Sale Software
In addition to integrating your mobile shopping app with your ecommerce website, you should consider integrating your mobile shopping app with your point of sale software. That way, you can manage orders from your mobile shopping app and brick-and-mortar stores in a single place. With POS software integration, inventory levels in your point of sale will be automatically reflected when a customer purchases an item on your mobile shopping app. Integrating your mobile shopping app and point of sale software also makes it much easier to manage and fulfill orders from all channels, since all orders will be accessible in your back-office software.
With full integration– mobile shopping app, ecommerce website, and point of sale– you can manage orders from all your retail channels in a single place.
Just as with ecommerce integration, we recommend asking your point of sale software provider if they offer integrated mobile shopping apps before hiring a third-party app developer.
Streamlining BOPIS and Curbside Pickup from Your Mobile Shopping App
If possible, it would be beneficial to include BOPIS (buy online, pickup in-store) and/or curbside pickup functionality in your mobile shopping app. This allows shoppers to purchase items on your website and select in-store pickup and/or curbside at checkout. Your mobile shopping app should automatically alert your staff when a new order is placed on the app, and send a notification to the customer so they know the order was received. Once your store staff finishes picking and packing the order, they should have the option to send a push notification to the customer from the mobile shopping app. The notification should include when and where the customer can pick up their order. If the order is a curbside pickup order, once the customer arrives outside your store, they can notify your staff by clicking a link in the push notification.
Detecting Fraud on your Mobile Shopping App
With more consumers using mobile apps to do the bulk of their shopping, it is important to detect fraudulent activity and minimize false declines on your mobile shopping app, in addition to your ecommerce website. Your retail business can quickly lose creditability if your customers' credit and/or debit card is used for fraudulent activity.
To address fraudulent activity and false declines, retailers should leverage an integrated fraud control program on their mobile shopping app. This will allow the retailer to better control fraud by automatically identifying fraudulent attempts and flagging suspected orders for further investigation.
Launching your Mobile Shopping App
Not all mobile apps are created equal, so it is important to work with an app developer that truly understands the industry and your business goals. As previously mentioned, we recommend asking your ecommerce website and/or point of sale software provider if they offer mobile shopping apps. Using your current software provider allows you to launch your mobile shopping app quickly since they integrate and already know your business needs and your company's branding. In addition, using your current software provider reduces the number of technology partners you would need to work with and, in turn, reduces the amount of 'vendor blame' if something goes wrong with the integration.
Once your mobile shopping app is created, you should encourage customers to download your app.
Ways to Promote your new Mobile App to your Customers:
Add a pop-up on your website
Add signage within your store
Add a printed note on your in-store receipts
Send emails via your email marketing platform
Promote on social media to your network
According to a recent article published by Forbes, 91% of consumers make online purchases using their smartphone. Whether they have an Apple, Android or another device, many of them turn to it every time they want to make an online purchase. While it is vital to create a seamless shopping experience on a desktop, it is almost more important to ensure your website looks polished and works well on mobile devices.
That said, it is important that your mobile shopping app is compatible with Android and Apple devices, and that it is available to download via both the App Store and Google Play Store.
Conclusion
Now you should have the tools needed to incorporate a mobile shopping app as part of your omnichannel retail strategy. Having a mobile shopping app will not only help you increase loyalty and sales, but it will also help you stay connected with your customers and stand out from your competitors– and that should be a priority for all retailers in today's market.
Contributor:
Celerant Technology is a leading retail software provider that offers point of sale, ecommerce, mobile shopping apps and digital marketing. To learn more about Celerant, please visit www.celerant.com, or visit www.celerant.com/clearsale-promo to learn about Celerant's integration and special promotion for ClearSale clients.