Aug 3, 2020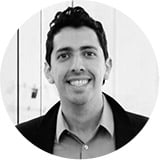 Rafael Lourenco
Post-pandemic protection: why it is crucial that customers feel just as safe on your website as in-store
The closure of all stores deemed non-essential by the government in response to the coronavirus has resulted in an inevitable increase of people turning to online shopping. A recent report by PaySafe found that 43% of shoppers have increased their online shopping habits as a result of the lockdown. While more people doing online shopping is no bad thing, it has captured the attention of scammers and increased the risk of online fraud.
Over the last few months, there have been more than 100 victims of coronavirus related fraud, with losses being identified of almost £1m. It is certainly a concern for retailers, but customers seem to be aware of it too. A report from ClearSale reveals that online security is the most important factor to UK customers when shopping online. So much so that 77% of respondents stated they were more likely to shop from a trusted website even if they have to pay more for the products and shipping, in return for the reassurance that they are well protected.
Customers will avoid your website if they feel unsafe
Despite the fact that online shopping is ubiquitous, there are still those who are reluctant to spend money online as they are wary of the threat from fraud. ClearSale's report highlights that over two thirds of people are reluctant to shop online because they are unsure if the website has adequate measures to prevent online fraud.
This figure illustrates a more pressing issue for e-commerce providers than fraud itself, as around £3 billion of online retailers revenue is at risk if customers avoid websites because they feel unsafe. UK consumers don't give second chances.
This, along with the fact that just under one third of respondents believe that it is the responsibility of each individual website to ensure online fraud is prevented, paints a clear picture that customers will hold online retailers accountable for their security. This means it is critical for each retailer to take the necessary steps to ensure its website is protected and that its customers feel safe. After all, safe websites means more traffic.
What can retailers do to make customers feel secure?
According to a report by Kantar, six out of ten consumers say that they will continue to buy as much online as they do today after the pandemic has passed. Lockdown will result in permanent changes to online shopping, retailers have to ensure they are prepared for this increased traffic and ensure that they can continue to manage it. And the way to maintain customer loyalty is through customer safety and satisfaction. If a customer has a positive experience on a website, they will be more likely to return and also to recommend the website to family and friends. A reputation will be built. But first things first, to provide that good customer experience, it is vital for retailers to have a strong security system in place.
Nevertheless, an online retailer may have the most advanced and sophisticated online fraud prevention systems in place, but it doesn't mean anything to consumers, and subsequently online traffic, unless they know about it. E-commerce firms must be very clear on the website about what systems are in place to protect customers. Consumers want to see technology being used to detect suspicious behaviour, and they believe that an independent online fraud protection agency is the best way to monitor the website. If you do have an anti-fraud software provider, make sure your customers know it is accredited and has a proven track record of fraud protection across markets.
Transparency is also really important. People talk! The best way to ensure your anti-fraud systems are fully appreciated and understood is by including a section for customers to leave comments and feedback on the quality of their experience on your website. Even if there is the odd negative review, customers will appreciate that a retailer is hearing them and doing what they can to improve. The feedback will reassure new customers and convince them that they have come to the right site.
In the GDPR world of today, personal details are the currency that consumers feel most protective of. Cookie-consent pop-ups across websites mean that consumers are now hyper-aware of the importance of their personal data to e-commerce brands. However, it is concerning that 73% of respondents in ClearSale's research do not know where their personal data is being stored and who has access to it. It is vital for the reputation of the business that customers are reassured about how and where the data is stored. By clearly displaying a security protection seal during the payment process, consumers can be reassured that their data is protected, that you take the protection of their details seriously, and by doing so reinforce their confidence in your business.
Lockdown has changed how we shop, and crime online will adapt accordingly. Getting anti-fraud protection right is not only about the moral duty that retailers have to protect customers on their website, but it also directly affects the fortunes of the online retailer. Securing customer loyalty, and thereby returning customers is like gold-dust to e-commerce. As the report highlights, it only takes once instance to put customers off forever – don't give them that excuse and keep them coming back by communicating the protection and security in place effectively.
Original article at: https://europeanbusinessmagazine.com/business/post-pandemic-protection-crucial-customers-feel-just-safe-website-store/