May 11, 2017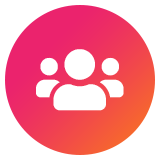 Chargeback & Fraud Protection Team
Learn How to Choose the Right Ecommerce Platform for Your Business
The ways businesses sell online have changed dramatically in recent years; it's reasonable to expect that the ecommerce marketplace will continue to change as technology evolves.
One of the most important first steps when setting up your online marketplace is choosing an ecommerce platform that can keep pace with both changing shopping habits and your growing business. Selecting from the hundreds of platforms available can be overwhelming, and the price and services offered tell only part of the story. You need to know more to make a smart decision.
Unfortunately, there's no one-size-fits-all perfect ecommerce platform for every business. But with a little research and effort, you can find the right solution that matches your goals, financial and personnel resources as well as your preferences.
As you begin your research, here are 14 questions to keep in mind:
How much will it cost? Budgets are always a concern, so make sure you're getting what you pay for. Platforms come at many price points, and it's important to consider not only the flat fees but also the costs for any add-ons, like payment, transaction or hosting fees.

Some platforms offer cutting-edge features — with a high price tag to go with it. Be sure you're not overpaying for features you may not use; instead, match the platform and its features to today's budget and needs.
Does the platform fit your product?

Some platforms are better suited to businesses selling digital products while others cater to businesses selling physical goods

. If your business sells physical goods, ensure the solution can handle inventory tracking and allows for multiple product options. You'll also need to identify if you're charged for each item you list, you're charged a monthly flat fee or you're limited in the number of products you can list. You'll also notice that different platforms tend to cater to — or specialize in — different products. Look at your competitors' sites and see what platforms are powering them to give you a better idea of what platforms are ideal for your industry.
Is the product catalog flexible? If you sell an array of products, make sure the platform provides catalog flexibility. You want to present your products in the most positive light.
How much customization to the original platform will you need to do? Are you tech-savvy enough to use code or plug-ins to modify the look of your online store? Self-hosting solutions give you the most control over your ecommerce site, but they require hands-on involvement for tasks like performing site maintenance or providing data security and often require technical coding knowledge. Hosted sites, on the other hand, offer limited customization but provide increased management services.
What is your anticipated growth? How do you envision your business growing over the next six months? One year? Select a scalable ecommerce platform that can grow with your business.
Can you make it look good? Shoppers often judge an ecommerce site's quality by how visually appealing it is. If you can't make your site aesthetically pleasing, you risk turning off customers. Make sure the platform you choose offers a variety of customization options.
Is the platform efficient? Do you think one second makes a difference in the online marketplace? Amazon discovered that a 100-millisecond latency cost them 1% in sales. Efficiency means providing users with a frictionless, seamless experience every time they visit your store. Your ecommerce platform should support guest checkout and offer short checkout forms.
What features does it offer? And are they the features you need? You may be looking to enhance your site with such features as a loyalty rewards program, affiliate marketing and fraud protection. When choosing an ecommerce platform, make sure it offers the features you're looking for. If the platform doesn't directly offer what you want, see if it integrates with other software solutions by looking for compatible extensions and integrations.
Is it secure? Your system will be handling sensitive data as you capture customer and order information. Security isn't an option – it's a must-have.
Will it help you market your products? As you grow, you'll want a platform with cross-selling and upselling features that can also support your content marketing efforts such as blogs and videos. And as you improve your marketing, you'll need e-mail integration, which can come as either a built-in system or through integration with another provider.
How long will it take to get up and running? Some out-of-the-box solutions can go live in hours; custom sites may take months to develop, test and deploy. Remember that a live website needs ready-to-ship products, page content and payment gateways – all of which can add to the time needed for launch.
Where will you turn for support? At some point, you're going to have a question or problem that requires the help of a customer service representative. Look for ways the platform provides guidance and answers to questions – online help, community forums and live chat are just a few of the solutions they should offer.
Does the platform support third-party payment processors? If your ecommerce platform doesn't offer a payment processing solution, be sure that it supports a variety of reputable third-party options. If you don't offer the right payment choices, you may experience increased cart abandonment.
How flexible is the platform with add-ons? When you implement an ecommerce platform, it's likely that you're going to customize it with add-ons like payment gateways or fraud solutions. The last thing you want is to get stuck with a platform that only offers a full package and doesn't allow for the add-ons you really need, such as removing fraud filters or working with a specialized company.
Always check to make sure an ecommerce platform supports the add-ons you need before signing a contract.
Making an Informed Ecommerce Platform Decision
Once you've identified the features you want and need in an ecommerce platform, it's time to narrow the field. Don't base your decision on only one factor, like price, simplicity or popularity; instead, test your top contenders to see how they perform against your criteria. Many platforms offer free trials, so take advantage of these offers to find the solution that's best for your business.
Choosing the right solution isn't easy, but arming yourself with information and a team of experts can help simplify the task.
Once you've selected your ecommerce platform, make sure you protect your site against fraud. Employing the help of a trusted, fully outsourced solution can reduce your fraud risk, minimize false declines and protect against chargeback losses.
Talk with a ClearSale credit card fraud analyst today to learn how our multilayered approach can help protect your profits and free you and your staff to focus on other important business matters.