Mar 8, 2023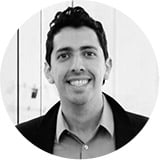 Rafael Lourenco
CX and Security Best Practices to Meet Customer Expectations in 2023
Customer experience seems to be at a crossroads. Nearly 90 percent of customers now say they prioritize experience when they make buying decisions, but many companies aren't meeting their expectations. In 2022, 19 percent of brands had declines in CX quality, and only 3 percent were fully customer-centric, according to Forrester Research's 2022 Customer Experience Index. Those figures marked a decline to early pandemic levels of customer experience quality.
As consumers become "more selective" about their spending, retailers that meet their expectations for good experiences stand to benefit. Making adjustments in the areas of checkout, communication, data, and security can improve CX now and build better long-term customer relationships.
Customers Expect Friction-Free Checkout
An easy, secure checkout process is a key element of a satisfying online shopping experience. The State of Consumer Attitudes on Ecommerce, Fraud & CX 2021, a five-country survey, found that 35 percent of consumers have abandoned an online cart because checkout was too complicated or took too long. Inconvenience can also drive customer churn. The Salesforce survey found that 44 percent of consumers switched brands in 2022 for more convenience.
One of the easiest, highest-impact convenience improvements for retailers is to add or expand digital wallet payment options because this is the way most consumers prefer to pay online. In the State of Consumer Attitudes survey, 71 percent of adult consumers said they always or sometimes pay with their digital wallet instead of a credit card when they have the choice. While just 28 percent of those consumers always have their credit card on hand while they shop online, 40 percent always have their mobile phone.
Transparency Builds Positivity and Trust
Customers are more likely to stay with brands and retailers when their interactions make them feel good, even if those brands and retailers don't get every experience just right. Forrester found that 54 percent of customers "who report positive emotions like feeling happy, valued, and appreciated are willing to forgive brands that make mistakes."
Trust is another core emotion driving customer behavior. In the State of Consumer Attitudes survey, 85 percent of consumers agreed that they're more likely to shop from trusted websites, even if they end up paying slightly more for their purchases or waiting slightly longer for delivery.
One simple, effective way to generate positivity and trust is to communicate clearly with your customers. Nearly three-fourths (74 percent) told Salesforce that "communicating honestly and transparently is more important now than before the pandemic," and consumers ranked this kind of communication as the No. 1 action for building trust. That finding aligns with the 88 percent of consumers in the five-country survey who said that they "feel more secure shopping on a website when the fraud prevention and data privacy tools they use are clearly stated."
Clear communication can also help retailers collect the data they need to create better, and therefore more positive, customer experiences. Seventy-nine percent of consumers in the State of the Connected Customer survey said they were more likely to "trust a company with their information if its use were clearly explained."
Identify Your Customers Correctly
When you have accurate data on your customers, you can more easily recognize them, which has important implications for CX and for fraud-prevention accuracy. Consider that 62 percent of customers in the State of the Connected Customer survey said they expect companies to anticipate their needs, up from 56 percent in 2020. Data allows for better and more granular personalization, which in turn allows for product and service suggestions that seem a step ahead of what customers need. For example, a customer who's buying children's winter boots may also want to see hats and coats appropriate for the same age range and gender as the boots.
Richer data on customers can also help retailers avoid false declines during checkout. These mistaken order rejections can happen when a trustworthy customer is traveling, ordering from a new phone or computer, or placing an order that's unusual in some way, such as ticket value, product quantity, or delivery address. These changes can raise fraud flags when their order goes through automated screening, but good data and contextual review can help clarify whether the order is fraudulent or not. That's important because 40 percent of consumers across the five-country survey said they'll never return to a retailer's site after a false decline.
Cultivate Long-Term Loyalty
More than half of consumers say they're more likely to make purchases from brands that have loyalty programs. Loyalty programs also allow retailers to collect more first-party data on customers that can help to identify them correctly while anticipating their needs and personalizing their experience.
A well-designed loyalty program will also include some of the elements that lead consumers to choose online shopping rather than in-store. Those elements, according to the State of Consumer Attitudes survey, include price, fast shipping, specials, personalized items, and easy access to customer service.
Protect Your Customers' Accounts
Both loyalty accounts and regular customers' retail accounts are prime targets for organized fraud, often through account takeovers. Financial losses from account takeover fraud increased by 90 percent from 2020 to 2021 as attackers use stolen or cracked credentials to break into accounts to use victims' stored payment methods and drain their point balances.
Fraud destroys trust. In the State of Consumer Attitudes survey, 84 percent of the respondents said they won't shop again on a retailer's website after a fraud experience there. Preventing fraud is an investment not only in protecting revenue but also in maintaining customer relationships. To accomplish this goal, retailers need to screen all orders, even those from known good customers, to evaluate them for signs of account takeover. Retailers can also protect customer accounts from other types of infiltration by maintaining an active culture of security that includes timely system and software updates, anti-phishing protection, and other cybersecurity best practices.
Original article at: https://www.destinationcrm.com/Articles/Web-Exclusives/Viewpoints/CX-and-Security-Best-Practices-to-Meet-Customer-Expectations-This-Year-157292.aspx