Aug 16, 2023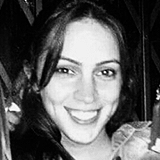 Sarah Elizabeth
How to Avoid Travel and Airline Industry Chargebacks
The travel and airline industry has experienced considerable turbulence over the past several years. During the pandemic, the industry was impacted significantly — arguably more than almost any other. As travel is back on the uptick, it's important for ecommerce businesses to avoid the fraud and chargebacks that can further deplete revenues lost in previous years.
Let's take a quick look at how the industry arrived at its current state.
Travel & Airline Ecommerce Suffered During the Pandemic
Prior to the pandemic, travel and airlines accounted for 10% of global GDP (approximately 4.7 trillion United States dollars) and over 320 million jobs worldwide, making it one of the most important sectors of the world economy. Air passenger revenue in the global aviation industry had grown from about $374 billion in 2009 to around $607 billion in 2019.
Once quarantine restrictions were enacted and the world came to a standstill, the industry took a huge hit. In fact, global airline passenger counts dropped from 4.8 billion in early 2020 to 1.7 billion for the rest of the year. Even in 2022, the industry was still more than 35% behind original passenger projections.
Thankfully, the industry is recovering and appears to be taking off again.
The travel & airline industry is seeing improvements
The global online travel market has shown signs of renewed life as more generations of passengers are able to buy and enjoy travel. The industry is expected to grow 8% to reach $765.3 billion by 2025. In addition, online travel businesses are beginning to become more of the norm compared to brick-and-mortar purchases. Here are a few exciting stats to consider:
This is great news for travel and airline ecommerce businesses, but it also creates a prime market for fraudsters and a higher potential for chargebacks.
Travel ecommerce fraud is also on the rise
The recent upsurge in travel has resulted in a number of fraudulent attempts. Fraudsters are stealing airline mileage reward points and online credentials for travel websites, thanks to travel-related database breaches.
In addition, airlines and online travel agents are experiencing the same account takeover (ATO) fraud that other businesses have seen. ATO fraud happens when a fraudster uses a piece of a victim's identity, like their Social Security number or email address, to access and take over the victim's account. Typically, ATO fraud is accomplished through phishing, installing malware, stealing credit card data or hacking mobile phones.
So, why is this industry such a target?
What Makes Fraud Easier in the Travel & Airline Industry
Several factors make travel and airline industry companies fodder for fraud.
Digital products make fraud easier
Think about the last hotel, car or flight reservation you made. Most likely, all of them were purchased and downloaded digitally. This makes it easier for customers to keep track of their reservations and tickets, but it also limits the personal information (e.g., no physical shipping address) to review to determine if the buyer is legitimate or a fraudster.
Plus, the technology of digital products allows customers to be virtually anywhere and on any IP address to make a purchase. That means companies have fewer data points to review and make a decision about fraud.
Purchases are fragmented
When people used to rely almost exclusively on travel agents to book an entire vacation, their purchase would involve a single transaction to pay for the entire adventure. Of course, travel agents still exist online, but they tend to separate the sales of flights or travel products from extra services or add-ons. The result is multiple transactions on different channels, using disparate payment methods and on a variety of dates.
This fragmentation increases fraud prevention complexity, as well as the potential for chargebacks. It's easy for a fraudster to take advantage of the gaps of this multi-channel system to dispute an order with the excuse that they didn't make the purchase — even while they are enjoying the trip.
Online travel agents are fraud targets
Speaking of travel agents, fraudsters love to find weak links in the fraud screening practices between websites, channels and agencies. Common targets include mobile bookings, ticket exchanges and loyalty programs.
Loyalty fraud happens when a fraudster uses a customer's loyalty points to redeem benefits. Coupon or promotion abuse is similar in that a fraudster creates multiple accounts to take advantage of an offer or coupon over and over again. Policy abuse like these tactics are hard to identify, especially when they are perpetrated in conjunction with ATO fraud or are perpetrated by large-scale crime rings and mass-registered fake accounts.
And because travel purchases are often last-minute in nature, travel agencies struggle to detect fraud until they've experienced a chargeback.
Complex data mismatches are now by design
While data mismatches are typically a sign of fraud, legitimate customers often make travel and airline purchases for third parties, making mismatched data the norm. This makes it incredibly difficult to distinguish good orders from bad.
Fraudsters strike late at night
Fraudsters often strike in the wee hours of the morning — typically between 6 p.m. and 8 a.m. — when fraud analysts are off the clock. And fraudsters usually wait until the last minute to make purchases, giving analysts little time to determine if an order is valid.
Mid-flight fraud
Often, fraudsters purchase duty-free products while onboard a flight using counterfeit credit cards, knowing that onboard payment terminals are offline and no authorization request can be carried out. Using the airline's WIFI, they can resell the products for profit.
Of course, with rampant fraud comes high chargeback rates.
How Prevalent Are Travel & Airline Industry Chargebacks?
Chargebacks in a low-margin industry can quickly eat away at revenues. In the travel and airline industry, companies experience about a 0.5% chargeback rate, and payment fraud costs airlines, in particular, around 1.2% of revenue (or $1 billion) annually.
In particular, expensive and high-demand items, such as vacation packages and last-minute airfare, present the most risk for chargebacks. Not only do travel and airline ecommerce businesses incur the cost of the items, but they also have to bear the cost of an employee's time and effort when customers file chargebacks. And because margins are low in this industry, fraud and chargebacks hit especially hard on a company's bottom line.
What can travel and airline industry companies do to reduce their exposure? Here are six tips from our fraud experts.
Six tips to prevent chargebacks:
Any business concerned about or suspicious of an order should take a closer look at that transaction by conducting a contextual and even secondary review before approval.
Follow industry best practices.
Travel and airline businesses should stick with their best practices, which may mean not approving last-minute purchase requests; requiring proper payment authorization; following authentication procedures; and requesting important travel documents — driver's licenses, visas and passports.
Make rebooking and cancellation policies clear.
To prevent customers from flagrantly initiating chargebacks when their plans change, ensure that cancellation and rebooking policies are displayed prominently throughout a business's website and on checkout and confirmation pages.
Use secure payment methods.
Consider PCI compliance and 3-D Secure technology to ensure the safety of the entire payment cycle.
Consider authorization holds.
When businesses leverage authorization holds, they can prevent disputes that could escalate to a costly chargeback. During that time, businesses can confirm whether the order is valid or not.
Implement a chargeback insurance program.
By choosing a chargeback insurance program, businesses can receive guaranteed coverage for all fraud-related chargebacks.
How ClearSale Helps Travel & Airline Ecommerce Businesses
At ClearSale, we offer a hybrid solution that includes multiple strategies to offer one of the most comprehensive fraud and chargeback prevention solutions on the market.
It starts with an AI-enabled algorithm that leverages trends, intelligence and data gathered from decades of fighting fraud in the most high-risk regions of the world. Using this technology, we can automatically approve most orders quickly.
Suspicious orders are flagged for contextual secondary reviews performed by our more than 2,000 fraud analysts who have the experience to recognize some of the hardest-to-spot fraud patterns. If necessary, our analysts may reach out to customers, but they do so in a way that demonstrates why consumers can trust your business to protect their information.
We then leverage the data gathered from those contextual reviews to help our system better distinguish valid transactions from fraud. That means our system can more easily recognize "good" transactions as we process more for the client, which increases their approval rates and revenue.
We also offer end-to-end chargeback management.
For every possibility, ClearSale has a range of chargeback solutions:
Total Chargeback Protection allows businesses to recoup a portion of losses due to fraudulent transactions.
Chargeback Guarantee reimburses the transaction amount plus the chargeback amount for any unauthorized transaction that's approved.
End-to-End Chargeback Management delivers comprehensive chargeback mitigation and resolution services, including team training, data audits and timely responses to issuers.
Only a handful of fraud prevention solutions offer the type of chargeback programs to protect businesses from exposure and lost revenue. ClearSale has been offering chargeback insurance for more than 10 years, customizing our approach to the needs of each client. If you're interested in learning how ClearSale could benefit your travel and airline industry business, contact one of our analysts today.