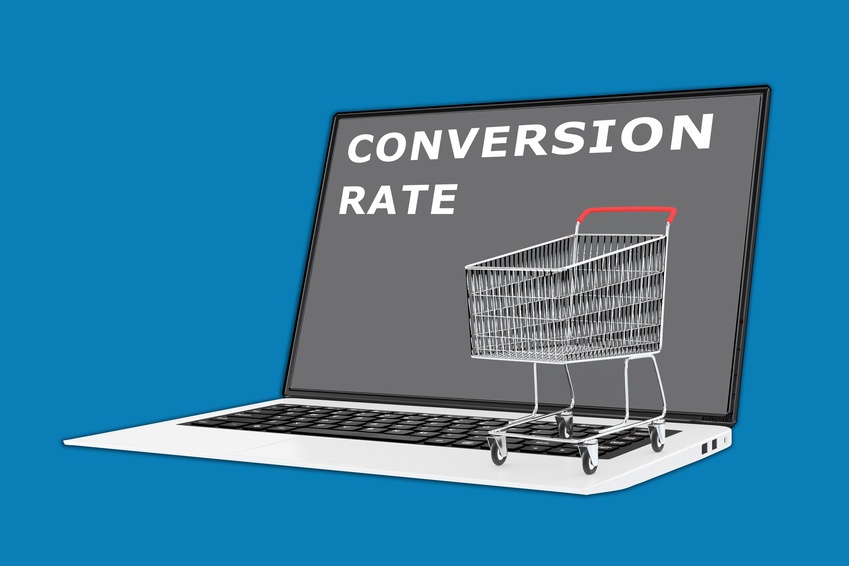 If you ask a small merchant if they have made their e-commerce dream a reality, they will likely tell you that one of the largest challenges starting out is how to generate sales.
After all, a key reason online retailers shut down in this country is low sales in the initial months. To avoid becoming one of these statistics you must spend a lot of time and energy achieving a good conversion rate.

A conversion rate is merely the number or orders invoiced divided by the number of visits in a given period, multiplied by 100. The average overall conversion in online stores is between 1.5% and 2%. It is likely that your competitors who have been in business for longer have conversion rates of this magnitude, and it is important that you not be far behind.
The question is, how to do this? What precautions should you take from the start to avoid the factors that sabotage sales? After all, there are many reasons why customers give up in the middle of the process and abandon their carts. A few important practices will enable a good conversion rate at the start. Read on and see how to drive your e-commerce results from the very first day.
Simplify the buying experience

How many times did you give up buying something because the checkout line was too long? Transfer this reality to your e-commerce. Nobody wants to spend too much time on any step, or complete a whole lot of information before they are allowed to buy something. Simplify your checkout as much as possible, keep only the steps that are absolutely required to complete the sale.
Have a mobile version

Nowadays, more people go online using their cell phone than a computer or tablet. Not having a mobile version of your online store is a serious flaw, and can result in a large number of lost sales.
Offer several payment means

Customers want to choose how they pay. This is why you should offer the largest number of payment options. Credit cards are the preferred option, but other options are gaining importance, including Bitcoins. Read our article on alternative payment means and learn all about it.
Continuously analyze and improve

To improve your sales conversion you need to continuously analyze your e-commerce. There are excellent free programs to help you learn how to improve your business, such as Google Analytics or Avalie Seu E-comerce. You can know how many people visited your site, consumer profiles, which social network brings in most visitors, your ability to attract customers and your after-sales.
Develop a relationship with your customer and capture their loyalty

Your brand must talk to your customers. Be on the same social networks they are, create relevant content and never fail to answer a request. Invest in marketing to capture the loyalty of those who already buy from you, create a loyalty program or exclusive promotions.
Transmit credibility

A different product and good price are decisive for customers who have never heard of your brand. To sell in the digital world you most have and prove your credibility. An excellent way of doing this without investing too much is to publish positive comments made by satisfied customers. This is a very efficient type of marketing.
Retain an expert anti-fraud partner

You might think that the best solution is something off-the-shelf, as these anti-fraud solutions are cheaper. The problem with them is the very high rate of automatic rejections, which will sabotage your effort to achieve a high level of sales conversion. An expert partner will provide a solution tailored for your business. Each transaction is closely reviewed, including by a highly qualified human analyst. This will keep fraud out and make sure that good consumers are not turned away, protecting the company's turnover.