Oct 27, 2022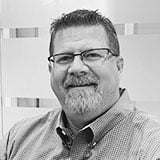 David Fletcher
Why Every Department in Your Organization Needs to Be Customer-Centric
Customer experience expectations keep rising, and consumers have more choices online than ever. Two-thirds of consumers worldwide told one global survey recently that "they're likely to switch companies for a better digital experience". That willingness to switch shows that eCommerce and omnichannel retailers need to get CX right, consistently. This way they build customer loyalty and customer-centric practices, and prevent churn.
Because the customer journey now has so many potential touchpoints, having a siloed CX team is no longer enough. Now, the customer experience needs to be a top priority across the organization — not just in the marketing department. Here's what to consider as you make your company more customer-centric.
Product Teams Need Clarity on What Customers Want
Among the 71% of consumers who switched brands last year. 58% did so for better product quality, per Salesforce's 2022 State of the Connected Consumer report. Customer centricity starts with knowing what your customers want, why they want it, and how they will use it. Even if the product team has access to the same customer persona data as the marketing team (and if they don't, they should), deciding what products to build or source is a continual challenge that's shaped by consumer trends, economic forces, and the quality of the supply chain.
Customer data can help inform product decisions if it's granular and comprehensive enough. For example, in addition to knowing which existing products have sold well, the product team can use the voice of customer data from product reviews, social media conversations, and customer-service feedback to identify the features customers like and use and those they don't.
AI-powered demand forecasting tools can help product teams see the details that can separate a winning product from a dud. One demand forecaster recommends testing products that include "20 or 30 customer-centric attributes" as opposed to a handful of merchant-focused attributes, then evaluating their appeal and forecasting demand with an algorithm that identifies the most important attributes to customers. That data can then go back into the algorithm along with the next season's sales data. It creates more precise product selection and development over time.
Service Teams Need to See Complete Customer Histories
Customer service teams can reduce customer churn, increase loyalty, and even drive revenue. But only if they have the insights they need to deliver the kind of customer-centric service experience consumers expect. The proportion of consumers who say that the experience a company delivers matters as much as the products and services have risen from 80% in 2020 to 88% now, according to Salesforce. When it comes to contacting customer service, that survey found that 83% of customers expect to reach a person immediately. The same number expect one customer service person to solve their complex problems.
When customer service agents have the customer's purchase and customer-service contact histories available, they can understand the issue faster and save the customer time and frustration explaining that issue. If agents also have support from CS solutions that can analyze that customer data along with product data, they can lead the customers through remote troubleshooting. Or suggest the next steps for resolving the problem without transferring the customer to another person or making them wait on hold. Automated, personalized CS tools can also suggest related products that the agent can offer as upsell or cross-sell options. And the data from each customer service engagement can help those AI/ML tools become increasingly accurate.
UX, Commerce, and Fraud Teams Need Unified Visitor Insights
Understanding what customers do when they visit your website or app is critical to improving CX. There are a number of UX elements to consider. This includes from accessibility and ease of navigation to localization for different markets and personalization for each customer. Two critical areas to focus on are customer recognition and cart abandonment.
Customer recognition is the key to displaying personalized product recommendations and other content. It's also one of the keys to avoiding false declines during the checkout process. However, the data that supports personalization and the data that drives fraud control aren't always unified. That can lead to order rejections that undermine the customer's feeling of being recognized. Ultimately, it can push them to switch companies. For example, in ClearSale's State of Consumer Attitudes on Ecommerce, Fraud & CX 2021 report, 40% of online shoppers in the U.S., U.K., Mexico, Canada, and Australia said they'd boycott an eCommerce retailer after a false decline. More than a third also said they would complain about the site on social media.
Unifying those data sets, with proper permission, can reduce false declines and improve CX. So it can carefully analyze how customers behave during checkout. Complicated or slow checkout processes pushed 35% of the consumers in the same survey to abandon checkout at least once within the past year. If those shoppers found a competitor with an easier checkout, it's unlikely they came back to the store with a frustrating checkout experience.
Final Thoughts
Unifying data and making it visible across the organization is important. But making your entire organization more customer-centric requires more than sharing data and insights. There also needs to be a top-down commitment to change. This can include a chief experience officer or similar leader, One who can own the process and connect with different departments and rethink siloed processes and technologies. It's a long-term process. But, with customer experience expectations and consumers' willingness to switch companies continuing to rise, it's an important process to begin now.
Original article at: https://www.smallbiztechnology.com/archive/2022/10/why-every-department-in-your-organization-needs-to-be-customer-centric.html/