Apr 11, 2019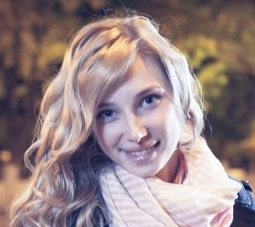 Claire John
How to Accept Cryptocurrency in Your E-commerce Store in 2019
Cryptocurrency is the rave of the moment. Except you have been conducting business in ancient bunkers in the past few years, you would have heard of Bitcoin (BTC), Ethereum (ETH), LiteCoin (LTC). Considering the rate at which digital currencies are soaring, investors have had to deal with making sense of its value, current use, and prospects.
Cryptocurrency and its achievements so far it attributed to the revolutionary Blockchain Technology which creates a secure, decentralised and enabling environment for its development; hence, one of the many blockchain technology benefits.
Digital currencies have numerous implications and have been harnessed in so many sectors, more recently, as a payment option. Cryptocurrencies eliminate the involvement of third-parties (i.e financial institutions, and the government) in transactions, thereby creating a decentralised business environment where parties conduct day-to-day transactions directly with one another.
These transactions occur on the blockchain, and in a safe and secure manner. The fact that cryptocoins can be used to make anonymous purchase of goods and services makes it an attractive method of payment across the globe.
Like several e-commerce merchant, the questions you might be prompted to as at this point is "Should I begin to accept BTC, ETH and other altcoins as a payment option?, How do I go about it?, What are the benefits to my business?"
Not to worry, this guide will provide answers to your questions. At the end, you'll have a clear and concrete idea of how to accept cryptocurrencies on your e-commerce store.
Why You Should Consider Cryptocurrency in your Business
Cryptocurrency undoubtedly offers numerous benefits; but in the case of e-commerce stores, it offers the spectacular advantages:
Irreversibility/No Chargebacks
Negligible Transaction Fees
Broader Customer base
Fast-Paced Transactions
Irreversibility/No Chargebacks
In comparison to credit card payment options, cryptocurrency transactions (I.e BTC, ETH and other altcoins) cannot be reversed. Once a customer transfers funds into your Crypto wallet, it becomes impossible to call back the money without your consent. This feature gets rid of chargeback cost and makes it extremely difficult for people to indulge in e-commerce fraud.
Negligible Transaction Fees
As earlier stated, cryptocurrencies are decentralised. Individuals transact on a peer-to-peer basis without the need for a middleman to cut on funds.
Using credit card payment option on your site will lead to about 3% processing fee charged by the payment processor. This can be said for platforms such as Stripe, Paypal, Skrill etc. However, the decentralised nature of the cryptocurrency blockchain ensures that the processing fee for any transaction is very minimal or zero as you do not pay transaction facilitators.
In today's world trustworthy payment processors that will charge from 0-1% for low sale to higher volume stores are available. This accounts for BTC or any altcoin becoming the primary e-commerce driving tool in the Middle East and Asian Marketplaces.
Broader Customer Base
Incorporating crypto payment option into e-commerce stores allows store managers and merchants to provide consumers with more payment options and consequently enlarge their customer base significantly.
More recently, consumers are beginning to make payment for purchases using digital currencies and research has shown that each online consumer uses up to 5 payment options.
Cryptocoin data and calculations obtained from Chainalysis.com shows a trend. Between 2013-2017, the average monthly usage of digital currencies especially BTC on merchant service by consumers rose from USD9.8 million to USD190.2 million. You can only imagine what that value will be by the end of 2018.
Hence, accepting cryptocoin payments might just be what you need to move your business to the next level, as consumers are sure to opt for your platform.
Fast-Paced Transaction
Cryptocurrencies such as ETH and LTC verify transactions in less than 20 seconds. This means that you receive confirmation for funds deposited into your account in less than 20 seconds. In comparison to credit card transactions, it beat them by far as some even take 2-3 days to verify pending transactions. Trust me, pace of transactions can only get better with cryptocurrencies.
What's in it for you? It means you do not have to wait for too long to receive returns. Also, most crypto payment processors for e-commerce site automatically converts coins into equivalent fiat currency and directly forwards it into your local bank account.
How To Set-Up And Accept Cryptocoins As An e-Commerce Payment Option?

In considering the process for adopting a platform for the acceptance of crypto, many options are available. Let us take a closer look:
The Conventional Means
What this basically means is that you do not want to utilise the services of e-commerce cryptocurrency payment providers. This would entail that ErosCoin, Coinsbank, GoCoin, BitPay, Coinbase, and many more will not serve as your go-to exchange.
First you must set-up a digital currency wallet which could be a cold or hot wallet. Although cold or hardware wallets are known to be more secure in supporting a wider range of cryptocoins compared to other wallets. You must also put it in mind that different wallets support different currencies, so be sure to choose the ones that suits the currency(s) your store will accept.
Supposing you have chosen to accept BTC, you can efficiently monitor its current and future trends through free bitcoin telegram signals. Since you might want to directly convert your coins to fiat, it becomes important that you set up an account on any of the many crypto exchange platforms.
Again, different exchanges support different fiat and crypto funds, so ensure that you choose that which will efficiently serve you. Finally, a little bit of coding might be required to securely implement the payment method on your e-store. Here is what the coding must do:
Creating a user interface for payments
Auto-Generate new wallet addresses after each transaction
A safe and secure manner of keeping customer details
Auto-Transfer of funds from wallet to crypto exchange
Auto-Conversion of crypto funds to fiat
If you cannot do all of these on your own, you can outsource it to a freelance developer with track records.
The Expensive but Easy Means
Save yourself some stress if you have some cash to spend. Simply integrate any of the already mentioned crypto payment service provides into your e-store. This is a quite expensive option but its worth the pay. For instance, BitPay charges 1% per transaction while Coinbase only cuts the same processing fee after the first USD1 million transaction. As you can see, these are meagre charges.
Plug-in and Cash Out
This method is generally considered to be the easiest way to approach to accepting cryptocurrency on your e-commerce store. It becomes even easier if you store is on Shopify, WordPress, or similar platforms.
These platforms have ready -made plug-ins that will enable the crypto payment options. However, all plug-ins are not the same. Hence, ensure that whichever one you choose is up-to-date, boasts a significantly large user base and has good reviews.
Conclusion
Incorporating the digital currency payment option into your online store might cost you some cash and extra work, but it's very much worth the effort. Do you intend to widen your customer base, lower or eliminate chargeback associated risks, or significantly decrease transaction fees? Accepting crypto funds is Key.
Believe you me, it is just a matter of time before cryptocoins becomes the main online trading tool.