May 30, 2017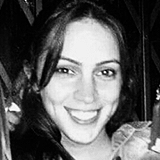 Sarah Elizabeth
How the Rise of Mobile E-Commerce Is Impacting Your Online Store
Mobile e-commerce (also called m-commerce) is hot right now. In 2015 alone, m-commerce generated a whopping $39.4 billion in sales in the U.S. and is predicted to account for 45% of the entire U.S. e-commerce market by 2020.
That's just three short years away.
Smart e-commerce merchants are already hard at work thinking about how to make their online stores more mobile friendly.
But all too often, there's one overwhelming factor that prevents many online stores from converting more of their m-commerce visits: The mobile shopping experience is a nightmare.
The Challenges of Mobile E-Commerce
The beauty of mobile shopping is that consumers can easily shop from anywhere while on the go. The danger of mobile shopping is that these consumers are finicky. They're easily confused, easily distracted, and easily frustrated. And if a mobile shopping experience hits any of these pain points, the consumer will be gone with the tap of a button.
What makes for a horrible mobile shopping experience? It could be a host of reasons, such as:
A website that's not optimized for mobile processing
A spotty internet connection that slows down browsing through products
The small device screen size, which makes reading product descriptions and entering billing and shipping information difficult
Concerns over the security of sensitive information entered on their mobile devices
In fact, although U.S. adults spend 59% of their online time on mobile devices, when it comes time to make a purchase, they make 85% of their online purchases on their desktop computers.
Before m-commerce can overtake e-commerce as the online shopping method of choice, merchants must first figure out how to improve their mobile conversion rates. Currently, two-thirds of mobile users abandon their online shopping cart after adding items to it, and these mobile conversion rates are 70% lower than desktop conversions.
The good news is that as mobile phone technology advances (e.g., as screens get bigger and as processing gets faster), the mobile experience will likely improve as well — and an increase in mobile conversion rates should follow.
Can Apps Help?
One frequent approach online merchants take is to develop a mobile shopping app to complement their online store. With people spending approximately 90% of their mobile time in apps, at first glance this would seem to be a smart approach.
And yet, out of all the time people spend using apps, most people spend 80% of that time using just three apps. So the chances of that new shopping app actually getting any attention might be far less than most merchants realize.
Moreover, retailers should also be aware that apps typically don't send very much traffic to websites; in fact, out of the top 30 U.S. retailers, only Amazon and Walmart generate more than half their web visits from an app.
That's not to say that retailers shouldn't invest in apps at all. Shopping apps can still play a role in enhancing the online shopping experience. Apps are also a great tool to provide the most loyal customers with special offers, price comparison tools and product reviews that can help improve conversions.
The point here is that retailers need to be mindful of both their mobile web and app experiences as they work toward growing total online sales.
Quick Improvements to Boost the M-Commerce Experience
With 90% of mobile device users keeping their devices within arm's reach, m-commerce has much to offer online merchants. To start growing these sales, first consider implementing these fast fixes:
Develop responsive website designs with layouts and content that are optimized for desktop, tablet and smartphone users.
Ensure your shopping cart tool is mobile-friendly.
Take steps to minimize shopping cart abandonment.
Build m-commerce apps that complement your e-commerce store.
Although mobile e-commerce is on fire right now, it's not too late to make your mark. And by optimizing your online shopping experience now, you'll not only be ready to ride this growth trend, you'll also create better user experiences that produce more loyal customers.
When it comes to growing your online sales, you need a solution that can help you increase order approval rates, protect against fraud and reduce chargebacks. Contact us today to learn how ClearSale's multilayered fraud protectlion solution can help.