Feb 5, 2020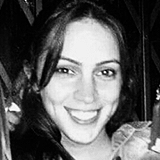 Sarah Elizabeth
How Stitch Fix Has Mastered the Art of Small Data
When it comes to clothes shopping, finding the perfect-fitting pair of jeans or a figure-flattering dress can be nearly impossible for many people, especially when shopping online.
But Stitch Fix, an online personal styling service and clothing retailer, has developed an innovative approach to finding exactly what their customers will love – using a creative combination of small data and artificial intelligence.
It's been a runaway success, generating millions of customers and an impressive $1.2 billion in net revenue for the company in 2018.
They're not these numbers simply by upselling a belt that matches the pants a customer just added to their cart. Instead, the company makes specific recommendations personalized to each customer all based on each customer's data – i.e., "small" data.
Here's how the company is transforming the fashion e-commerce industry, one data point at a time.
Using Small Data to Make Business Decisions
At the heart of Stitch Fix's data analysis is its more than 80 data scientists who examine every component of the business, from initial clothing design to final fulfilment. Each piece of the online sales puzzle is mapped, analyzed and optimized, breaking down complex stages of the online shopping experience into individual data points and problem-solving algorithms. Once these analysts identify and log each of those data points, the company plugs the information into custom-created algorithms to deliver personalization at scale.
While this process may sound simple and straightforward, it's actually anything but — especially in the crowded and ever-changing fashion industry. Many retailers pride themselves on fast shipping (or even fast fashion!) but Stitch Fix differentiates itself based on hyper-personalization. Each "fix" of clothing (i.e., clothing shipment) is selected specifically for the individual shopper based on that customer's specific data. This data is gathered from many sources, including the detailed profile each customer submits when setting up an account, period questionnaires sent to the customer, and feedback the customer provides after receiving each box.
Breaking Down a Complex Industry Into Simple Data Points
Stitch Fix believes that fashion — including fit, style and taste — are simply measurable data points. Whether merchants are considering which waist sizes, inseam lengths, price points or even patterns to stock, what people want in their clothing can easily be translated into objective data.
Even more, Stitch Fix knows that if they are able to capture enough of these ultra-specific data points, they'll have a better understanding of what people are looking for when they go clothing shopping online.
This insight can be translated into faster inventory turnover, less merchandise wasting away in warehouses and catering to exactly what customers want — often before they even know they want it.
Leveraging Data Analysis for Innovation, Efficiency
Customers want what they want, when they want it, which is a big expectation for fashion retailers to fulfill. To meet these needs, retailers must be mindful of a variety of factors — from season, to location, to sizing, to fabric. And while the math surrounding these fashion predictions is complex, when it's done right, it can make a big difference to a company's bottom line.
The wealth of data Stitch Fix accumulates means they can more easily create and run dozens of new algorithms, helping them identify emerging fashion trends earlier than their competitors, prepare for spikes in demand, lower capital costs and ensure they always have sufficient inventory. What's more, the insights gained from machine learning and customer feedback are even helping Stitch Fix design its own apparel based on what customers say they're looking for in clothing.
Considering the Human Component
With all the valuable insights small data offers and all the information available to e-commerce retailers through artificial intelligence, shopping for the latest fashion remains a human experience that can't always be successfully reduced to individual data points. And that's where Stitch Fix really shines: They've learned how to marry the personal skills of human stylists with the computer smarts of algorithms.
It's the same combination ClearSale uses to make its unique approach to fraud prevention so successful. We know that fraud prevention doesn't always understand the subtleties of real-world data, like customers making purchases on vacation or shipping gifts to addresses other than their own.
But when combined with our trained team of specialized analysts, artificial intelligence and small data can make the business decisions that make a difference. To learn more about how ClearSale's combination of artificial intelligence and advanced human analysis can help your business build brand loyalty, boost revenue, and prevent chargebacks and false declines, contact one of our highly trained analysts. They'll be happy to discuss your options with you.