Oct 19, 2018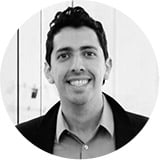 Rafael Lourenco
How Ready Is Your Mobile Channel for the 2018 Holiday Season?
Now's the time to make sure your store's mobile experience and checkout are ready for the holidays. Shopify reports that more than half of all Thanksgiving 2017 e-commerce orders came from mobile devices, but cart abandonment is still higher on mobile than desktop.
And CNP fraud attempts tend to increase during the holidays. How can you make your mobile site welcoming to holiday shoppers, but not fraudsters? Three key areas to focus on now are how quickly your store's pages load, how convenient your mobile checkout process is, and how well your fraud program can handle holiday sales peaks.
Speed up your store's page load times
In today's m-commerce environment, simply having a responsive website is no longer enough. Mobile users expect the sites they visit to load almost immediately and they're quick to abandon sites that don't. Think with Google found that 40% of shoppers will leave a site that takes more than three seconds to load on their phones and nearly 80% won't shop again with a store that provides a poor mobile experience. And that's on a typical day.
On a peak sales day, like Black Friday, even major retailers face site slowdowns or even crashes due to heavy traffic. So now is the time to review your site's performance, load times, and capacity to not only keep visitors from leaving before your pages load, but also to prevent crashes from sending customers to your competitors. To do this, you'll need to talk with your IT team and your hosting service about how you can speed up your site and stay online even when a crowd of customers is visiting your store.
To get a quick snapshot of your store's mobile page speed, Think with Google offers a Speed Scorecard and Impact Calculator. You can use the scorecard to compare your site speed to your competitors and you can see how small improvements in speed can yield more sales.
Click here to continue reading.