Feb 5, 2018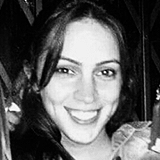 Sarah Elizabeth
How Professional Services Firms Can Prevent Chargebacks
Today's online marketplace is about more than just buying and selling products. An increasing number of service providers — like writers, accountants and virtual assistants — are setting up online storefronts and establishing merchant accounts to accept credit card payments. And while this certainly increases the ease and convenience of business transactions, it also increases the risks of chargebacks for anyone who takes credit card payments in exchange for services rendered.
Chargebacks (reversals of credit card payments with additional fees tacked on) were initially designed to protect consumers against fraud. But over time, scammers have begun to use chargebacks as a way to get products and services for free. It doesn't help that in a chargeback dispute, credit card issuers tend to side with customers. So that's why businesses — from individual freelancers accepting PayPal payments to large marketing agencies — should always be looking for smart strategies to prevent chargebacks from happening in the first place.
Actionable Strategies for Reducing the Chargeback Risk
There's a big incentive for professional services firms to minimize their chargeback ratios. If they have a too-high ratio, they can lose their credit card processing account. If that happens, it may be difficult, if not impossible, to get another one at reasonable rates. And the inability to conduct business online — combined with the lost value of services and reputational damage — can be catastrophic to a growing business.
But high chargeback numbers aren't an unavoidable part of online sales. Here are six ways service providers can prevent chargebacks while growing sales.
1. Confirm the Customer's Identity
Every business owner should know with whom they're doing business, and that means not accepting jobs after only an email conversation. Learn more about the client and their business by speaking with them on the phone or in person and checking out their online reputation, including their company website, their Better Business Bureau rating, and their reviews on Yelp and Facebook.
2. Get Everything in Writing
Before starting work, every service provider should execute a signed (by both parties) contract that details every part of the project and relationship, including deadlines, kill fees, invoicing and deliverables. The compensation section should spell out that the customer authorizes the provider to bill their credit card for the specified amount. Once all the details have been agreed to, both parties should receive a signed copy of the contract. A thorough contract will make filing a chargeback riskier for (and therefore less appealing to) a fraudster.
3. Include Copyright Transfer Wording
For creative services like writing, graphic design, or website design, the contract should also explain that a copyright transfers to a client only after payment in full. Such wording deters a client from accepting and using a provider's services and then filing a chargeback, resulting in the client infringing on copyright laws. Business owners can first notify the nonpaying client that they're in violation of copyright and ask them to cancel the chargeback. If they continue using the copyrighted material, business owners can pursue a takedown through the Digital Millennium Copyright Act.
4. Be Reliable
One of the most common reasons for customers filing a chargeback is because an item wasn't received within the timeframe promised. And timeframes are no less important when delivering a service. When service providers have established clear deadlines or hours of availability, it's essential to meet that commitment. And if it can't be met (e.g., the scope of a project changes significantly, services are temporarily unavailable due to an emergency), it's important to communicate (and document) to the client the new deadlines and expectations.
5. Provide Excellent Customer Service
Poor customer service is another top trigger for chargebacks, so business owners should always respond promptly to client calls and emails. By addressing any client concerns or dissatisfaction quickly, business owners can reduce their risk of a disgruntled customer filing a chargeback.
6. Look Out for Warning Signs
If a potential customer is reluctant to put down a deposit on a large project or sign and return a contract, a business owner should reconsider moving forward with the project — and the client.
Chargebacks are a risk every merchant takes when accepting credit cards — and service providers are no exception. But with the right safeguards, business owners can reduce the amount of time, money and resources that would be otherwise spent on chargeback disputes. Another way merchants can protect their bottom line is by implementing a trusted fraud protection solution that offers a 100% guarantee against chargebacks. Contact a ClearSale analyst today to learn why our solution is trusted by companies worldwide to reduce their exposure to both fraud attacks and chargebacks.