Oct 10, 2017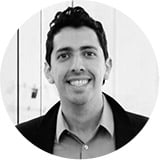 Rafael Lourenco
How Online Retailers Can Prepare for Black Friday and Cyber Monday.
By Rafael Lourenco, Executive Vice President at ClearSale
For e-commerce retailers, it's never too soon to start preparing for Black Friday and Cyber Monday sales. The rewards for careful planning can be huge: U.S. online retail sales topped $1 billion nearly every day of the 2016 holiday sales season. This year, the share of e-commerce sales during the holidays is expected to rise from 10.6 percent to 12 percent. Now is the time to get your online store ready to help busy shoppers find what they want, protect your business against holiday fraud spikes, and deliver service that brings customers back after the holidays are over.
Optimize for Mobile
For the 2016 holiday shopping season, mobile accounted for half of online retailers' traffic and nearly one-third of their sales. At least one report on the upcoming holiday predicts 35 percent of this year's online retail sales will come from mobile devices. Each page in your store should load quickly. A 2016 study found that more than half of mobile users would leave a site that takes longer than three seconds to load. Your category and product menus should be easy to navigate on a small screen, and your mobile checkout process should be easy and secure to reduce cart abandonment.
Clarify Shipping and Return Policies
Consumers like to know up front what shipping and returns will cost them. Free shipping is practically a must-have; more than half of consumers say it's important to them. Now [click here to continue reading].