Nov 20, 2020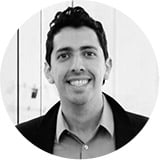 Rafael Lourenco
How Fast-Growing Businesses Can Handle New Hiring Challenges Now
Despite dire economic news about layoffs and furloughs, companies in some sectors like e-commerce and e-commerce technology are adding people. But the hiring process for these employers has been upended by the same forces that are disrupting the economy and daily life. That adds a new level of difficulty to a common challenge for companies in growth mode: How can you hire people quickly who will be a good long-term fit for the organization's culture and goals?
My company has been hiring rapidly since March, because we serve e-commerce clients who are experiencing a rise in order volume as more people buy online. By the end of the year we'll have added 500 new people since the start of the quarantine shutdowns. Those hires will increase our global workforce by 33%.
Here's what we've learned about hiring during this time and overcoming new issues along the way.
Challenge: Managing a high volume of applications
Before March 2020, the biggest hiring hurdle for many employers was finding a large enough pool of qualified applicants. Unemployment was at a 50-year low. But as layoffs and furloughs started happening, many employers have been flooded with applicants for each open position.
In our case, the volume of responses we got required us to move faster to adopt new software to manage our applicant tracking process. A scalable applicant tracking system allows you to filter hundreds, sometimes thousands, of applicants' data through your HR and recruiting filters quickly. It can also sync that data with information from third parties, like headhunters who help you fill key positions and employees who make referrals from their networks.
We started our changeover to new tracking software before the quarantine, but the need to hire more people quickly and the number of applications speeded things up. In all, making the switch to new software took about three months. It has enabled a new, better approach to candidate management.
Challenge: Managing the employer brand
As we launched our hiring drive, we didn't rely on jobseekers to find us. Our marketing and HR teams developed employer branding campaigns to show prospective applicants what's appealing about working for us. This kind of campaign typically targets both active jobseekers and "passive" candidates who are already employed elsewhere, to encourage them to learn more about job openings they might be interested in.
Of course, most growing companies do candidate outreach that ranges from social media ads to college career days and community job fairs. But quarantines and distancing add a new challenge. According to our head of HR, the virtual-only requirements for this campaign forced us to
strengthen our employer branding strategy
reinforce our social media presence
merge our campaign content about business and company culture topics to give candidates a fuller sense of what it's like to work here.
As result of these adjustments to make our employer branding stronger in digital channels, our career page received 245% more visitors than before the pandemic began. We also saw a 475% increase in views of our LinkedIn page during that time.
One note of caution: As you step up your employer brand messaging on social media, you'll need to find a way to balance your messaging to potential hires with messaging to prospects and current customers, so that prospects don't start tuning out your posts.
Challenge: Communicating with candidates
With a strong employer branding program, you should have lots of applicants to choose from. But if you don't follow up with them, you can suffer brand damage in several ways.
First, candidates will see you as an unresponsive employer, so they may not apply with you again. Next, they may complain about your lack of response to friends or on social media. That can discourage other people from applying. And a lack of response can create morale problems if you have an employee referral program. Applicants may complain to their friend or relative who referred them, and that employee may be embarrassed or upset that their referral wasn't acknowledged.
Implementing an applicant tracking system will help you communicate clearly and consistently with candidates. So will a new mindset. With the pipeline in place to manage candidates as if they were leads in a CRM, you can treat applicants with the same consideration and follow-up as prospects and clients.
When you have a pipeline and automated systems in place, you can check in with your applicants at each stage of the process to thank them--and to let them know what they can expect next. This level of communication can improve candidates' satisfaction with the experience, even if the hiring process takes longer now due to distancing and other restrictions. Good communication can also encourage candidates who don't make the cut the first time to apply again later, because they know your company will treat them well.
It may seem counterintuitive that the way to handle a deluge of applications is to treat every applicant like a prospect. But when you show candidates that you see them as people and communicate clearly with them, you're strengthening your brand and your candidate pipeline.
Challenge: Interviewing candidates at a distance
After you've identified the people you want to interview, you face a new challenge. How can you assess someone when your interactions are mostly happening on-screen?
Face-to-face interactions have always been an important part of the hiring process. To replace the lost or reduced in-person connections that help you evaluate candidates, the key is having focused conversations that help you understand your candidates. (It's also important to make sure your remote interview experience is technically top notch.)
For example, when I'm talking with prospective hires, I usually ask about what their parents or extended families did for a living and what the idea of work meant to them as children. I also like to ask people who they look up to. Who are their mentors and inspirations, and why? The answers to these questions can show you what motivates candidates at a core emotional level and as professionals.
These types of questions are focused more on soft skills than anything else, and that's because of one of our cultural values: Every professional is a person, and an important part of the person is the professional. That means we seek applicants who are authentic and bring all the elements of their identity with them to work. We deal with fraud, which means we also deal with trust. So, we need authentic employees who are themselves at work.
What are the benefits of this approach to candidate screening? If you're hiring people to solve complex problems creatively—people you hope will grow within the company over the long term—you don't want them to feel like they have to turn their personality off at work and turn it back on when they're done. Employees who can be themselves at work are more likely to mull over work challenges during their off time—which can lead to better, more creative ideas and solutions.
It's also critical to ask questions that can help you see if the candidate is a good fit for your company culture. For example, if an applicant isn't comfortable working with cross-departmental teams and developing their own domain of expertise, they may not be a good fit for a role at a startup that requires collaboration and flexibility.
Hiring just to fill a role quickly can be a costly mistake that hinders your company's ability to grow. So can letting applications flood in with no response. By communicating with applicants and asking candidates questions that help you see the person in the professional, you can find the best people to help you grow now and help your culture flourish in the future.
Original article at: https://www.smallbiztechnology.com/archive/2020/11/how-fast-growing-businesses-can-handle-new-hiring-challenges.html/#.X7aQEi2ZOqA