Sep 1, 2023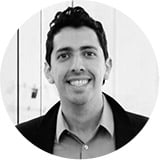 Rafael Lourenco
Can Retailers Finally Turn the Tide on Ecommerce Fraud?
Is retailers' rising investment in fraud management bearing fruit? The latest global data on ecommerce fraud trends contains some good news, at least for North American retailers—and there are indicators that APAC and LATAM ecommerce fraud rates may be poised to follow a similar downward trend. However, rising rates of friendly fraud could erode retailers' gains in the battle against fraud. Here's what the new global fraud data may mean for retailers in different regions, what's going on with friendly fraud now, and what consumers now think about ecommerce fraud and customer experience.
Shifting regional trends in Ecommerce fraud
Despite the upward trend in ecommerce fraud in the past few years—particularly during the early months of the pandemic—some global fraud metrics improved in 2022. The Merchant Resource Council (MRC) Q4 2022 survey of 1,000-plus businesses in North America, Latin America (LATAM), Asia Pacific (APAC), and Europe found that overall ecommerce revenue lost to payment fraud decreased by 2.9%. ecommerce orders that resulted in chargebacks also decreased globally, by 2.6%.
However, these decreases weren't evenly distributed across regions. The MRC data showed that all seven of the fraud management KPIs included in the survey increased in Europe and LATAM, while all but one increased in APAC. In North America, all the fraud indicators decreased. The smallest North American decreases were 2.2% reductions in domestic ecommerce orders that were fraud and in ecommerce orders that resulted in chargebacks. The largest decrease in the region was a 4.4% decline in international order rejections.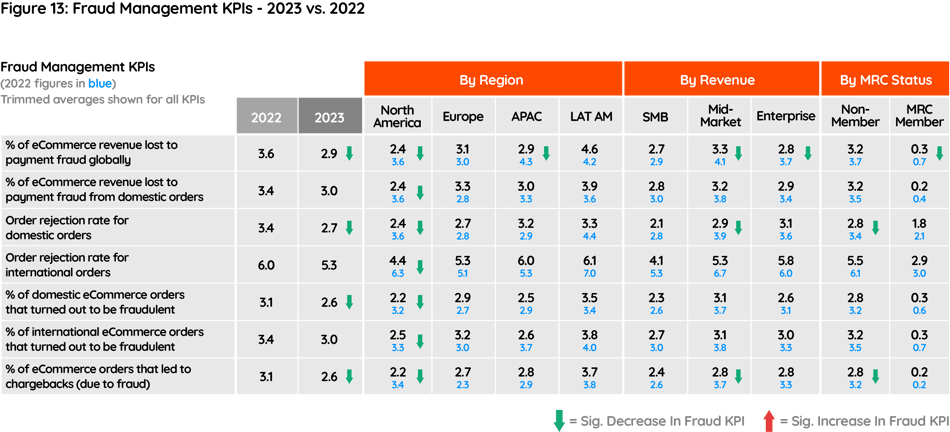 Source: Merchant Resource Council 2023 Global E-commerce Payments and Fraud Report
One possible reason for the across-the-board improvement in North America is more investment in fraud management. The MRC noted that North American businesses had "markedly" increased such spending in the previous year, while more recent upswings in fraud management spending in APAC and LATAM may result in less fraud this year.
Chargebacks are Still an Expensive Problem for Ecommerce
This data is encouraging, but fraud remains a costly problem for ecommerce businesses. Chargebacks will cost online retailers more than $100 billion in 2023. While many organizations have improved their fraud management systems and practices, there's one area that is difficult even for advanced anti-fraud programs to detect: friendly fraud. This type of fraud occurs when otherwise trustworthy customers falsely claim that an item they ordered never arrived or arrived damaged or claim that someone else made the purchase with their card.
More than a third of businesses contend with friendly fraud, according to a 2023 report by Visa's Verifi. That report notes a spike in friendly fraud targeting enterprises. However, increases in friendly fraud don't indicate that many or even most consumers are committing friendly fraud. A recent Merchant Fraud Journal (MFJ) survey of consumers about their chargeback habits found that in the previous year, 46% of consumers filed no chargebacks at all. Among those who filed at least one chargeback in the previous 12 months, 70% filed 5 or less. MFJ concluded that just 3.5% of consumers were abusing the chargeback process by filing 11 or more chargebacks in the past year.
Online shoppers expect both convenience and security
The MFJ report highlights a key challenge that retailers face: Prevent serial chargeback fraudsters without "decreasing risk thresholds in an attempt to prevent fraudulent transactions from accounts making their first purchase." That's because losses related to checkout friction and false declines can end up costing more eventually than fraud.
Convenience is the second-most common reason that consumers continue to shop online rather than in stores, according to data from a May 2022 ClearSale consumer-attitude survey of 5,000 online shoppers in the U.S., Mexico, Canada, Australia, and the U.K. However, 25% of respondents said they'd had an order declined in the past year, compared to 13% who were victims of online payments fraud. That high rate of decline represents not just order revenue but customer lifetime value loss.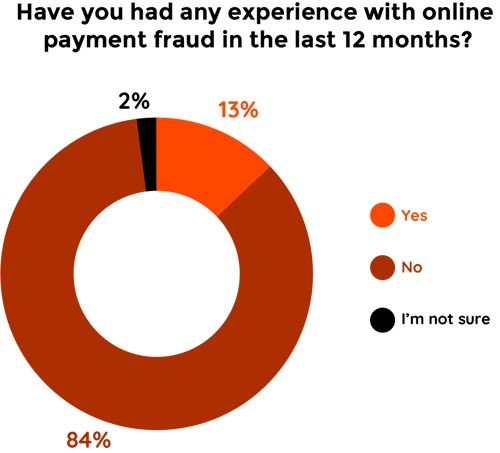 Source: ClearSale State of Consumer Attitudes on Fraud & CX Survey data, May 2022
41% of survey participants said they would never shop again with a site that declined their order. Adding extra verification steps at checkout in an effort to reduce fraud can have a similar effect. 15% of consumers surveyed said they'd abandoned at least one online cart in the past year because the checkout process was too complicated or took too long to complete.
There's No Single Solution to the Ecommerce Fraud Problem
The need to balance security with convenience requires retailers to create fraud management systems that are tailored to their unique risk profiles and customer personas. The MRC report found that online retailers on average use five fraud detection tools, with larger businesses using more on average and SMBs typically using fewer.
Layering solutions can create a more comprehensive safety net for retailers, especially if the tools they use include behavioral biometric analysis and checks on transaction recency and velocity across multiple sites, per the MRC. Scoring individual orders for fraud risk can help to prevent chargebacks without adding friction for all customers at checkout, especially if the risk algorithm can factor in the customer's chargeback history.
Overall, the data from the recent MRC report on global ecommerce fraud is encouraging, because it indicates that fraud can be reduced with the appropriate layers of fraud management tools. However, the consumer attitude survey highlights the need to implement those layers in a way that doesn't inconvenience online shoppers by complicating checkout or generating false declines. The good news is that the resources to do both are increasingly available to online retailers who want to stop chargeback fraudsters and deliver a great experience for good customers.
Original article at: https://www.securityinfowatch.com/security-executives/loss-prevention-solutions/article/53069692/can-retailers-finally-turn-the-tide-on-ecommerce-fraud