Jun 10, 2020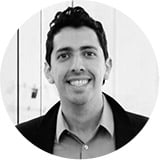 Rafael Lourenco
Global Markets Watch: The 10 Hottest E-Commerce Countries in 2020
Cross-border e-commerce continues to grow at exponential rates and shows no signs of cooling off anytime soon. With global online sales expected to reach a mind-blowing $4 trillion by 2025, online merchants need to be ready to take advantage of the international markets with the biggest potential. Here are the 10 markets to consider when developing your international expansion plan.
Brazil
With e-commerce growth of 22%, Brazil is a country to watch in the e-commerce market and is considered to be the most important in Latin America. There were more than 31 million unique online shoppers in Brazil in 2019 , with annual online sales projected to top $16.7 billion by the end of 2020.
E-commerce sales have done well in Brazil even in the face of COVID-19: In the first half of March 2020, e-commerce sales in Brazil increased by 40% compared with the same time frame in 2019.

Canada

With a significant digital population — and with approximately 46% of internet users making weekly or monthly online purchases — Canada is becoming an increasingly popular e-commerce market. Revenue from the e-commerce market is expected to top $33 billion in 2024, up from $25.4 billion in 2019.
While there are some larger online retailers based in Canada, domestic competition is generally low. As a result, the most popular e-commerce sites for the estimated 28 million digital buyers in Canada are U.S.-based and include Amazon and Walmart.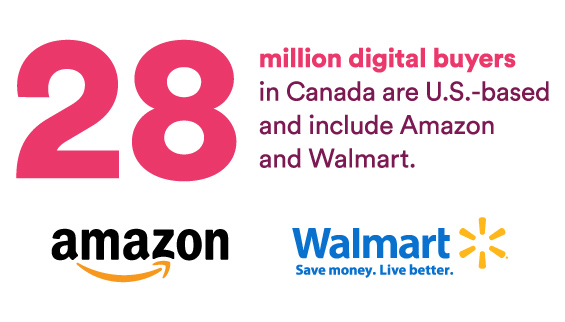 China


It likely comes as no surprise that China is one of the world's fastest-growing e-commerce markets, enjoying an annual growth rate of 35%.
Thanks in part to e-commerce giant Alibaba and its subsidiaries, China is also one of the biggest markets, with more than 800 million internet users and online sales exceeding $670 billion.
Shoppers here spend nearly 80% of their money online, fueling future growth.
Germany

As the second-largest e-commerce market in Europe (the United Kingdom ranks No. 1), Germany enjoyed €57.8 billion in B2C e-commerce revenue in 2019.
And with the number of e-commerce users projected to top 70 million by 2023, the German e-commerce market shows no signs of leveling off. Amazon.de remains the country's most successful online retailer, while shoes and fashion retailer Zalando enjoys growing revenue. Part of the reason for the country's success is its reputation for being No. 1 in global logistics, facilitating e-commerce and cross-border delivery.
Italy


Italy is on track to generate e-commerce market revenue of more than $18 million in 2020, with a projected annual growth rate of 7.3%.
The country's more than 19 million e-commerce users are projected to grow 10% by 2020, with each shopper anticipated to spend more than $1,000 online yearly. The most popular segment in Italy's e-commerce market has been electronics and media, with a market volume so far in 2020 of $5.3 million.
Japan


Not only is Japan one of the world's largest e-commerce and m-commerce markets, it's also one of the fastest-growing. The country's annual online sales are more than $100 billion, with the most sales coming from the toy, DIY and hobby segments, channeled through the Rakuten platform.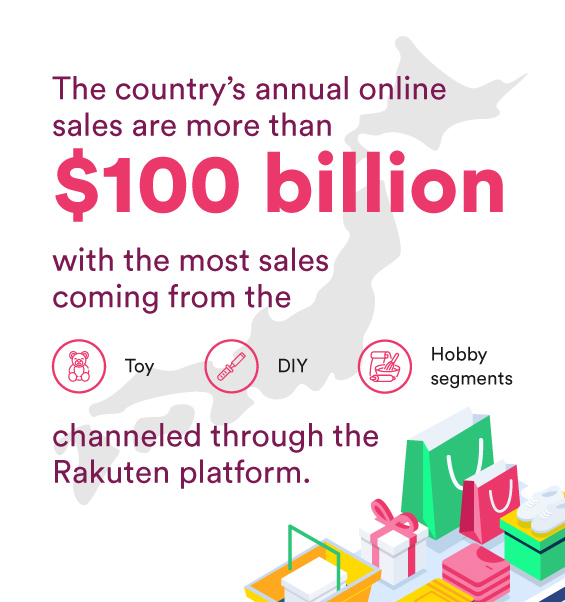 Models predict that by 2021, 89 million e-commerce users in Japan will spend more than $1,257.37 online.
Their solid logistics infrastructure and internet penetration (93%) makes the Japanese e-commerce market attractive to a range of international merchants.
Russia

Russia has historically experienced slow growth when it comes to online sales. The country is home to the largest population of internet users in Europe, yet online sales have historically made up just 2% of the $20 billion of total retail sales. But this is quickly changing. The country is expected to enjoy a growth rate for online sales of 14% by 2023, with secondhand, apparel and footwear being popular sales categories.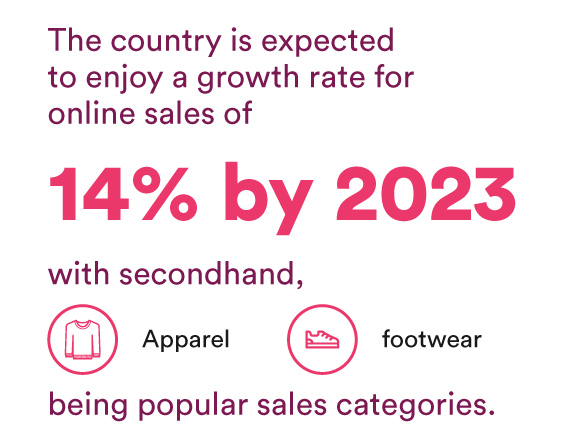 South Korea


Thanks to its fast wireless internet speed, South Korea is one of the world's top m-commerce markets, while its online shopping sales enjoy double-digit growth. The country's current annual online sales top $37 billion, making up 10% of total retail sales. Popular online shopping categories in the country include travel arrangement and reservation services.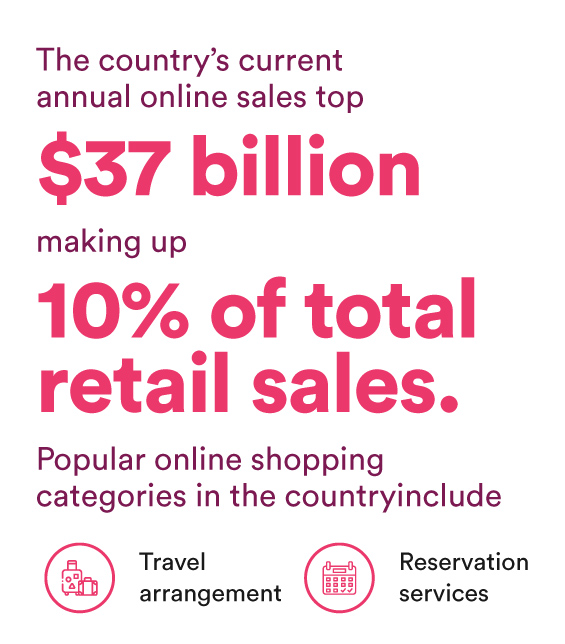 United Kingdom


Boasting £106 billion in e-commerce sales (equaling 22% of total retail sales), the United Kingdom is a solid e-commerce player whose 93% of internet users spend more than $1,650 each. Nearly 60% of online transactions were made via smartphones in 2019 — a number that's expected to grow to 71% by 2023.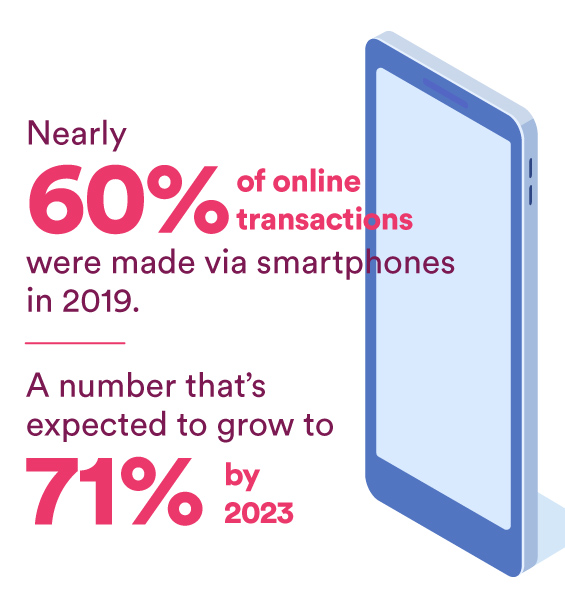 Retail e-commerce sales are expected to also increase by 2023, approaching £140 billion.
United States


The United States has experienced tremendous growth in retail e-commerce revenue, rising from $274 million in 2017 to a projected $599 million in 2024.
Nearly 80% of the population (roughly 258 million people) have made an online purchase in the past year. The apparel and accessories verticals are the most popular, expected to generate nearly $200 billion in revenue by 2024. Food and beverage sales are growing 23.1%, while health, personal care and beauty are growing 18.6%.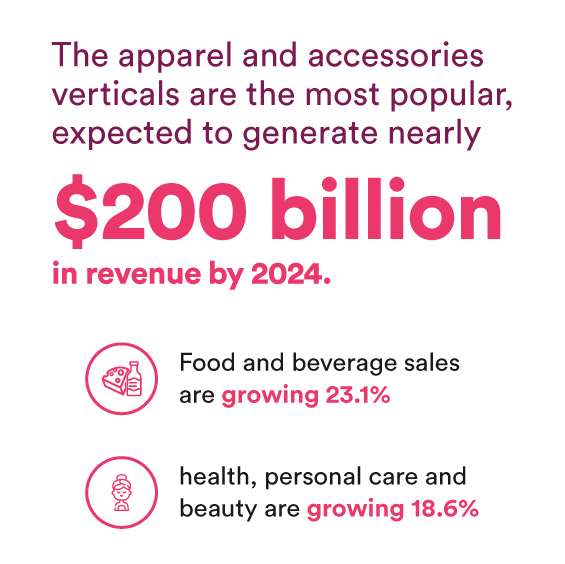 Amazon accounts for nearly half of the country's online retail spending ($258 billion in 2018) and has seen increased sales with the current COVID-19 pandemic.

How Fraud Prevention Can Grow International Sales
As e-commerce merchants try to capture their share of the growing e-commerce market, they'll want to ensure they make the online shopping experience a safe one — for themselves and customers.
But earning that trust doesn't always come easy.
So when you're ready to start selling internationally, partner with a fraud protection solution that can help you build trust and keep transactions safe. Contact the experts at ClearSale today to learn how we can help you safely expand into cross-border e-commerce while still protecting your business from even the most subtle instances of e-commerce fraud.
Featured Country Profiles