Oct 12, 2018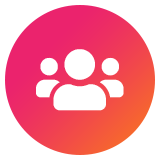 Chargeback & Fraud Protection Team
Gain Insights With ClearSale's New 2019 Tech Trends White Paper
Technology drives everything about the e-commerce experience. Today's consumers are savvy, demanding creatures who expect a completely personalized, seamless, hassle-free digital shopping experience across all touchpoints.
But optimizing this experience isn't a matter of integrating every single bell and whistle into a cluttered, ineffective website. Instead, it's about identifying and implementing the right technology that enables merchants to deliver smarter, easier, and safer digital experiences for their customers.
However, technology also changes in the blink of an eye, and it can be difficult to keep up with all the emerging e-commerce trends.
That's why we created our latest white paper, "The e-Commerce Technology Trends That Will Shape 2019." In it, we share what we see as the most important e-commerce trends for the coming year that can help online retailers meet their customers' growing needs for personalization, convenience, and security.
Download our paper to learn about our picks for the hottest new technologies, including:
Machine learning
Chat bots and conversational user interfaces
Virtual reality and augmented reality
Voice search
Image-based search
Shoppable video
Biometrics
Mobile wallets
Multilayered fraud management solutions
In our white paper, we share detailed thoughts behind why these new e-commerce technologies will be so important, real-world examples of merchants that are already killing it with this technology, and tips on how you can get started, too.
Download the white paper today and make sure you're prepared for tomorrow. If you have any questions, want to share your own top trends or want to discuss your fraud management approach, contact one of our experts!