Jan 23, 2020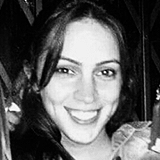 Sarah Elizabeth
From Singles' Day to El Buen Fin: Online Shopping Holidays Around the World
Holiday shopping is big business in the United States, and the 2019 season was no different. Even with six fewer shopping days between Thanksgiving and Christmas, U.S. consumers managed to spend a record-breaking $730.2 billion.
While U.S. shoppers are paying off credit cards and enjoying a respite from the shopping frenzy, consumers elsewhere around the world are enjoying their own purchasing holidays.
Here are some of the best — and most unusual — shopping opportunities international consumers are looking forward to in 2020.
Boxing Day
Celebrated on December 26 in Great Britain, Canada and other ex-British countries and marking the end of the Christmas shopping season, Boxing Day is a big deal to brick-and-mortar and e-commerce retailers. While many consumers flock to physical and online stores to return unwanted gifts, they're also eager to take advantage of deep discounts on a variety of consumer goods, like Christmas merchandise, clothing, electronics and toys.
Chinese New Year
Chinese New Year is celebrated by more than 1 billion people worldwide on January 25 and marks the beginning of the new year, according to the Chinese lunar calendar. So it's probably no surprise that it has also become a significant shopping holiday for celebrants buying gifts, decorations and food. In 2016, Hangzhou, the capital of Zhejiang Province, saw consumers spend RMB 754 billion ($118 billion) in the festival's first six days.
Click Frenzy
Australia isn't about to be outdone when it comes to big shopping events. In 2012, Global Marketplace launched Click Frenzy, the country's most recognized online sale event. It brings retail brands together four times a year to offer thousands of deals for just 29 hours. The massive online-only event generated an estimated $296 million in 2017. This mega sale launches March 17.
Cyber Monday (Russia)
Not to be confused with Cyber Monday in the United States, Russia's Cyber Monday has a few key differences. Russia celebrates this shopping holiday on the last Monday in January, which coincides with the end of the New Year break. Consumers can find great discounts on electronics and appliances from the more than 100 retailers that participate in Cyber Monday. While that may not sound like a lot of opportunities for sales, consumers still purchased more than $287 million in 2017.
Diwali
Diwali, a traditional Hindu light festival, is celebrated in countries like India, Fiji, Malaysia and Sri Lanka. It's generally celebrated in October or November (it falls on November 14 this year) and recognizes the triumph of light over darkness. It's also become the biggest shopping day of the year, with merchants offering significant discounts and keeping late-night hours.
Hindus celebrate Diwali by decorating their homes with lights and purchasing gifts for family and friends. And these gifts aren't just small trinkets — they include mobile phones, clothing, cars and even luxury jewelry. While celebrants generally spend RS 10,000-25,000 (roughly $150-$400) during Diwali, others spend more than RS 50,000 ($780).
El Buen Fin
Every November, Mexico celebrates the Revolution Day holiday. But before they do, they celebrate "El Buen Fin," or "The Good Weekend," during the third weekend of November. Started in 2011, El Buen Fin is an annual sales event initiated by the Mexican government and coordinated with retailers, which results in consumers spending an average 120 billion pesos (approximately $6.2 billion). Much like Black Friday in the United States, El Buen Fin is considered the kickoff to Mexico's holiday shopping season and offers the year's best deals on everything from clothing to appliances, electronics to toys.
Singles' Day
In one of the more unusual shopping holidays, China's Singles' Day (November 11) was invented by college students in the 1990s to celebrate — you guessed it — being single. At first, singles celebrated by throwing parties and treating themselves to gifts. But beginning in the 2000s, e-commerce giant Alibaba Group turned it into the world's biggest shopping day targeting all demographics, not just the lonely hearts, with its "Double 11" deals.
How big is it? In 2017, Singles' Day generated more than $25 billion in sales. By comparison, the combined sales from Thanksgiving and Black Friday in the United States generated just $4.7 billion for the same time period.
White Day
Asian countries are just as eager to celebrate love as they are being single. So on March 14, Japan and other Asian countries celebrate White Day. In Japan, it's tradition for women to present men with Valentine's Day gifts, and it's men's turn to reciprocate on White Day. The day was first celebrated 40 years ago, with men offering their sweethearts small gifts of chocolate, marshmallows or other sweets. But over the years, the day has evolved into recognizing colleagues, family and friends, too. Although spending has been on the decline in recent years, gift-givers still shell out around $475 million to recognize those they care about.
From Singles' Day to Buen Fin, shoppers around the world look forward to great deals both online and in-store. And they're shopping opportunities e-commerce merchants worldwide want to be ready for. But before you start shipping internationally, you'll want to make sure you have a fraud prevention system in place to protect your valuable reputation and revenue.
Luckily, ClearSale can help you reduce the risks associated with cross-border e-commerce by helping you build a customized approach to fraud prevention. Learn more about how a fraud managed services solution may benefit your international business by downloading our free ebook, "Is a Fraud Managed Solution Right for Your Business" today. If you have any questions after reading it, just reach out. We're ready to help.