May 9, 2018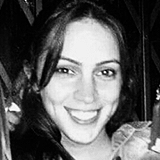 Sarah Elizabeth
Fraud Risk Profile for the Food & Beverage Industry
As e-commerce expands, the food and beverage industry has been quick to seize the opportunity to capture new business: Online grocery sales totaled more than $150 billion in 2017 and are expected to top $334 billion by 2025.
Food and beverage retailers are fueling this growth by introducing a range of mobile apps and e-commerce-enabled websites that empower customers to order everything from a quick carryout meal to a week's worth of groceries delivered to their doorsteps.
But these merchants must also be careful to avoid getting blindsided by high fraud rates and chargebacks and protect against hits to their revenue.
Online Fraud Risks Food and Beverage Retailers Face
Because many of these retailers are new to the e-commerce space — and may be unaware of the security measures e-commerce requires — they're finding themselves easy targets for savvy fraudsters.
It's an expensive mistake; in fact, LexisNexis reports in that mobile fraud costs retailers $2.33 for every $1 in fraudulent transactions.
So, what should food and beverage merchants look for in the fight against mobile fraud?
Click-and-Collect Orders
Because of the short shelf-life of many food items, online retailers typically offer same- or next day delivery and pickup. Fraudsters can easily place high-value orders for filet mignon, lobster and champagne and have the entire ticket get delivered before the victim even realizes the card number has been compromised.
Card Testing
After fraudsters purchase stolen credit card information on the dark web, they must confirm the cards work. Fraudsters often test their stolen accounts on a food or beverage company's website by trying to make low-value gift card purchases.
Chargebacks
After fraudsters use stolen credit cards to make fraudulent purchases and the legitimate cardholder discovers they've been defrauded, the customer often files a costly chargeback on the transaction.
Merchants are also vulnerable to chargeback fraud, which happens when customers want to keep the item they ordered but also receive a refund of the transaction amount. For example, think of the customer who orders and receives their weekly meal kit from a delivery service and then fraudulently files a chargeback, saying they never received the order.
Unfortunately, food and beverage retailers are increasingly finding themselves among the least likely to win chargebacks, meaning retailers should do whatever they can to avoid them.
Mobile Wallets
Fraudsters can load mobile wallets with fraudulently purchased credit cards. If the fraud is discovered, the criminal easily deletes the account and starts fresh with a new one.
e-Gift Cards
The gift card industry is projected to top $160 billion in 2018, which is great news for food and beverage retailers. But that also makes gift cards a prime target for fraudsters: They're easy to purchase, resell on secondary sites and spend — plus, they've virtually untraceable.
Account Takeover
In 2017, food and beverage account takeover attacks rose 49.8%. In this type of attack, cybercriminals hack into customers' accounts to make purchases and then change communication and notification preferences so the customer no longer has control over the account.
This can be especially profitable for criminals if the victim has the auto-reload feature turned on (e.g., the Starbucks app), which means the fraudster can make repeated purchases and the account will refill once it's drained.
How Retailers Can Minimize Their Online Fraud Risk
To help minimize their online fraud risk, food and beverage retailers should consider:
Following Up With Customers
Connect with customers after purchases are delivered or have been picked up. Not only does it give merchants the opportunity to ensure customer satisfaction, but it also offers the opportunity to resolve problems before they escalate to chargebacks.
Verifying Customers' Identities
It's easy for cybercriminals to use stolen identities and credit cards to make online purchases. Use the Address Verification System to match customer-provided billing addresses with those on file with the credit card-issuing bank. Merchants can also compare the cities, states and area codes against the ZIP codes customers provide to ensure they match.
For merchants that offer curbside pickup or home delivery, ask customers to show an ID or the credit card used for the purchase.
Encouraging Data Security
Encourage customers to regularly update passwords, not reuse passwords among sites, and avoid using popular passwords. Customers should also secure their phones and payment apps to prevent accounts falling into the wrong hands if a phone is lost.
Ensuring PCI Compliance
Payment Card Industry Data Security Standards have the sole goal of keeping credit card data secure as it makes its way from a merchant to the credit card processor. Although every merchant must comply with these regulations, the food and beverage industry had the highest percentage of data security investigations in both 2011 and 2012.
Protecting Food and Beverage Retailers Against the Rising Threat of CNP Fraud
Successful e-commerce retailers have to be able to accept credit cards. But they don't have to accept losing revenue to fraud and chargebacks. Implementing a comprehensive fraud protection program can help merchants catch fraudulent transactions before they're processed and avoid declining legitimate transactions. The best approach? One that provides superior fraud screening and analytics and a highly trained team of analysts that can discern between legitimate and fraudulent transactions — all while offering customers a seamless shopping experience.
At ClearSale, we're committed to helping e-commerce retailers maximize their sales and protect their profits. Contact us today to learn why our Total Guaranteed Protection Solution is used by companies around the world to defend their businesses against the rising risk of online fraud.