Mar 10, 2022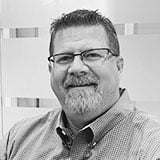 David Fletcher
Flash Sales may be exciting, but they are also risky. Here's how to do one safely.
Flash sales can help retailers boost revenue, attract new customers and enhance loyalty with existing customers. Consider that in the U.S., ecommerce merchants pulled in $10.8 billion on Cyber Monday 2020, while Singles Day in November 2021 in China drove $139 billion in sales for two of that country's major online shopping platforms.
Discounts are only part of the reason that flash sales are so popular with customers. Whether they happen on an established shopping day like Black Friday or on a day that's unique to a particular business, like a shoe company's latest merch drop, the deal deadlines and quantity limits of flash sales can move customers to buy quickly, instead of putting items on a wish list or bookmarking them for later.
Offering your customers flash deals can attract new customers who are searching for the best price, but they can also help build loyalty among your current customers. For example, you might offer a flash sale just for the customers in your loyalty program or on your email list — or at least offer them a preview window of a couple of hours before you announce the sale to everyone. By doing this, you can increase your average customer lifetime value and avoid creating a customer base that's solely focused on price.
However, to build and maintain customer loyalty through flash sales — and to generate the most revenue possible from them — you need to deliver an excellent customer experience. That includes frictionless payments and checkout and fast shipping options. A great customer experience will also ensure that good customers are recognized and that their orders are approved quickly. This is where merchants' needs can collide with one of the potential downsides of flash sales: fraud.
There are a few reasons that flash sales can attract fraudsters, although discounts aren't among them. Professional fraud rings are shopping with other people's payment data or loyalty points, so they're usually not as price-sensitive as customers shopping with their own money. However, flash sales can provide cover for fraudsters in a few ways that merchants need to be aware of.
Too many orders can swamp your fraud control system.
First, flash sales can create a spike in transaction volume during a short window of time. Each order needs to be screened for fraud risk. Ideally, any order that earns a fraud score above the merchant's risk threshold will be manually reviewed to separate good orders from fraud and reduce false declines. Manual review to avoid false positives is a critical step. According to the 2021 State of Consumers Attitudes, Fraud & CX survey conducted by ClearSale in five countries, 40% of online shoppers will never buy again from a merchant that declines their order, and 34% will post a negative comment on the merchant on social media.
If a merchant's manual review team gets overwhelmed by orders during a flash sale, one result can be slower order approval times that result in order cancellations and complaints to customer service — in other words, a poorer customer experience. Without enough manual review resources, a merchant may be faced with the need to either approve more orders automatically and risk more chargebacks, or automatically deny more orders and risk driving away good customers who may then damage their brand on social media.
Solution: Merchants can find ways to scale up their manual review capacity during sales peaks like flash sales by supplementing in-house review teams with third-party fraud analysts on call, or by fully outsourcing manual review during flash sales.
Flash sales can prompt false positives as customer behaviors change
Order volume isn't the only factor that can make it harder to manage fraud prevention during flash sales. These events can also prompt temporary changes in good customers' behavior that can "confuse" basic fraud control settings.
For example, a returning customer who normally spends $50 per order and selects the slower but free shipping option might spend twice as much during a flash sale and use some of the savings to pay for expedited shipping. That could raise fraud-control flags. So could an order from a brand-new customer who places a $300 order when the store's typical flash-sale order value is $150. In these cases, manual review can help merchants avoid fraud and false positives.
Solution: Before a flash sale, merchants should review and possibly adjust their fraud parameters and cutoff point for automatic approvals. They also need to ensure that they have the in-house or outsourced capacity to do more manual reviews to prevent false positives.
Account takeover fraud trends pose additional risks
Finally, it might be tempting to reduce some of the order-approval and fraud-control challenges by automatically approving all orders from returning customers who are signed into their store accounts. However, account takeover (ATO) fraud has been steadily rising in recent years. ATO fraud against U.S. ecommerce merchants increased by 13% during the past year, according to data from the 2021 LexisNexis True Cost of Fraud Study for Ecommerce and Retail. Customers are even less forgiving of fraud than of false positives. Our survey found that 84% would never shop again with a merchant whose website allowed fraud with their credit card.
Solution: To prevent ATO attacks and the customer-relationship damage that can follow, merchants need to screen every order for fraud during flash sales — even those that seem to come from known customers. This may lead to an increase in manual review costs if more orders are flagged, but that needs to be weighed against the potential loss of customer lifetime value caused by ATO.
Planning ahead and tailoring fraud control to a flash sale's unique needs can help merchants bring in more revenue without incurring more fraud losses, while providing a great experience for returning and new customers. A successful flash sale can support your store's long-term growth goals by building more loyalty — and increase customer lifetime value — over the long run.
Oroginal article at: https://www.retailtouchpoints.com/topics/digital-commerce/flash-sales-may-be-exciting-but-theyre-also-risky-heres-how-to-do-one-safely