Sep 24, 2020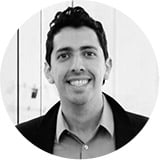 Rafael Lourenco
[Industry Profile] Fitness Equipment and Sporting Goods
Jokes abound in 2020 about working from home, eating all your quarantine snacks and putting on your best Zoom pajamas for online meetings. It might seem that health and fitness have fallen by the wayside. Or have they? The fitness equipment and sporting goods industry is enjoying continued growth in the face of the COVID pandemic. Here's why.
Let's look at some numbers: While the fitness industry enjoyed revenue of $94 billion in 2019, those numbers are bound to look a little different in 2020 and beyond. Typically, sporting goods sales spike every year in December, as families treat themselves to some new gear for the holidays, or as people look to make health and fitness their New Year's Resolution.
However, 2020 has thrown the industry for a wild loop. Sales of sporting goods from January to March were fairly status quo. April saw sales plunge to a 3-year low. But then June and July hit 3-year highs, with May 2020 reporting sales of over $5.5 billion.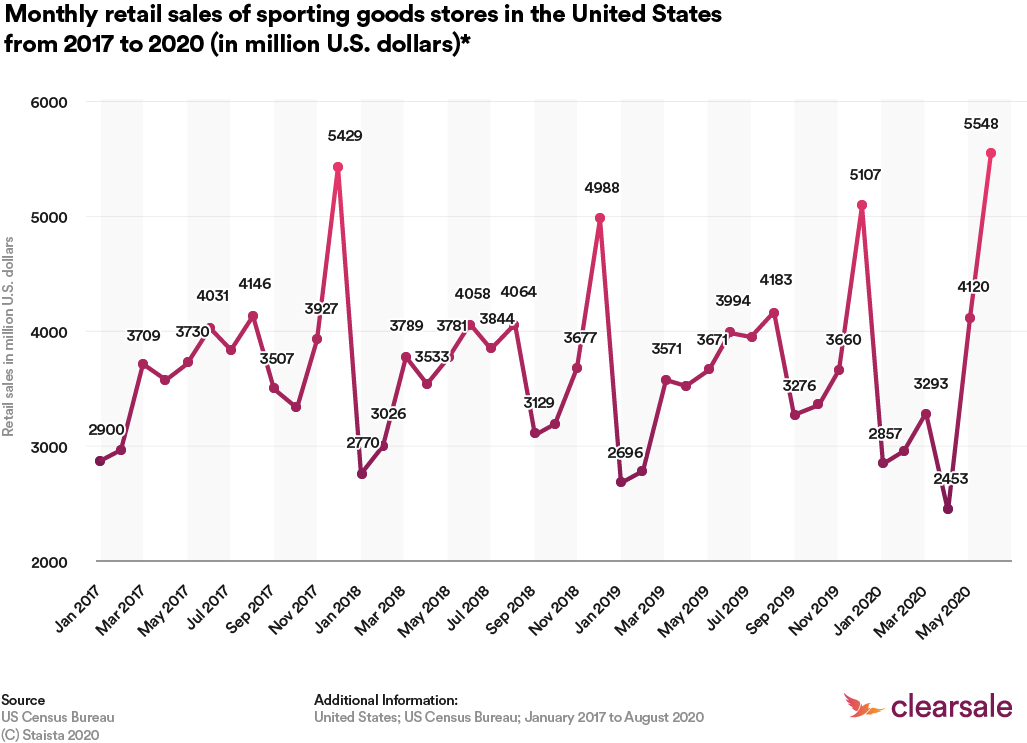 It's rather easy to note that this spike happened right around the time the COVID-19 pandemic hit North America.
Pandemic = At-Home Gym
Once people understood they'd be working from home for more than a few weeks, and as gyms, parks, and pools remained closed, consumers scrambled to buy home workout equipment. And e-commerce fitness and sporting goods retailers reaped the benefits.
Dick's Sporting Goods reported record quarterly e-commerce sales in second-quarter 2020, with an increase of an astonishing 194% compared with the same quarter in 2019. Curbside contactless pickup also increased, making up 30% of total net sales, compared with 12% during second-quarter 2019. Interestingly, the company filled 75% of its online orders directly from the inventory in its stores, allowing for quick shipping or local curbside pickup.
The pandemic has also fueled a rise in at-home exercise equipment like treadmills, bikes, and online workout subscriptions. Peloton experienced a surge in orders for its equipment during the third quarter, experiencing revenue growth of 66%. And it's not just the online sales of physical equipment that's exploding for these retailers. Peloton boasted more than 886,000 subscribers for their paid virtual exercise classes as of March 31, and it's likely those numbers continued their upward trajectory during COVID's stay-at-home orders
With many consumers wary about returning to crowded gyms, the trend toward at-home fitness is likely to continue: Only 26% of people aged 18-24 and 18% of those aged 65+ are "very comfortable" or "somewhat comfortable" going to the gym or an exercise class.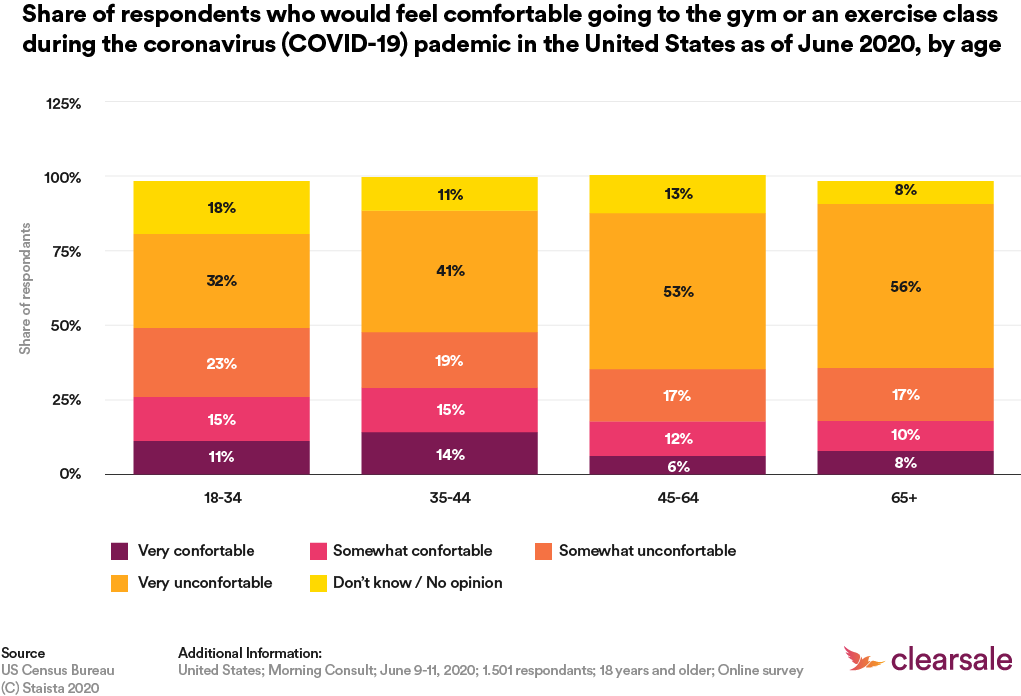 Even as gyms, clubs, and fitness centers are allowed to reopen, the COVID damage has been done to many of these in-person facilities. 24-Hour Fitness, for example, filed for bankruptcy and will be permanently closing 25% of its locations.

The Risks to Fitness Equipment and Sporting Goods E-Commerce
While e-commerce merchants might want to capitalize on the increased demand in the sporting goods and home workout market, expanding isn't without its risks. Here are three of the biggest risks these retailers may face.
High Resale Value
It's easier for fraudsters to store and resell smaller, lightweight items (like clothing or wearable fitness technology) than it is for them to try to resell large pieces of exercise equipment, like treadmills or weight sets. As a result, e-commerce merchants who sell in-demand items (like Lululemon clothing or Fitbit trackers) that can be sold on the secondary market for near-retail prices may find themselves at an increased risk for fraud.
And it's not just specific clothing brands that are at risk — fraudsters even look for specific sizes of clothing. In the United States, medium- and large-sized clothing are more at risk for fraud. In other countries, smaller sizes are more heavily targeted.
Risk of False Declines
But sometimes the risk merchants see isn't actually a risk at all. With the growing trend toward better self-care, this industry has seen an increased number of first-time buyers. While that's a great thing for merchants, these first-time buyers may set off fraud alarms when basic fraud filters flag these new purchases as potentially fraudulent. Merchants will need to be careful that they aren't declining good customers and risking their potential lifetime simply because a new customer has made a purchase.
Seasonal Fluctuations
As we near the winter season (and its accompanying New Year's Resolutions), sales of sporting goods tend to rise. And those increased sales volumes can make it hard for e-commerce merchants to screen every transaction for fraud.
How Merchants Can Protect Themselves
With so many variables to manage, like seasonal fluctuations and first-time customers, sporting goods retailers making the move online may find it hard to effectively screen every transaction for fraud on their own. But partnering with an outsourced solution can simplify fraud prevention.
ClearSale's unique approach to fraud analytics and manual reviews lets merchants make better decisions about fraud, create a better customer experience and generate increased profit margins. Because we're always monitoring fraud patterns across industries and markets, we'll identify new fraud schemes as they emerge and assess their risk. That gives merchants the confidence that legitimate orders will be correctly identified as not fraudulent and ClearSale's manual review team will thoroughly analyze any suspicious transactions.
If you're ready to learn more about adopting a customized fraud prevention approach that results in fewer chargebacks and false declines and a better customer experience, contact a ClearSale analyst.