Feb 20, 2020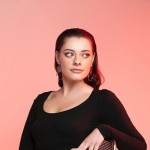 Ally Feiam
Facing Fraud Prevention in 2020
In the midst of the e-commerce landscape, it can be easy to get caught up in the big trends that sweep through. From Buy Now, Pay Later to delivery by drone, there's always something new to pay attention to. However, there are some things in the industry that sometimes get forgotten, but are incredibly important o the online retail industry – fraud is one of them.
Global e-commerce spend is set to surpass $4 trillion in 2020, which means that fraud is also destined to see growth. In a report by analyst firm Frost & Sullivan on e-commerce fraud prevention, it's noted that credit card and security breaches are some the most common and dangerous forms of fraud within the industry.
According to the report, "protecting retailers from e-commerce fraud by identifying high-risk transactions and supporting and protecting newer service delivery experiences are the two key focus areas", with a critical emphasis on "the right balance between fraud management, business revenue enhancement and customer experience. "
Fraud Prevention in 2020
As e-commerce develops and grows, so does the fraud industry. Customers are becoming more digitally savvy, and fraudsters are better understanding the strings to pull to get around even the most sophisticated technology. In the new decade, it's important to focus on preventing fraud in its tracks, and e-commerce professionals can refer to these trends to help them along the way:
Ensemble Modelling
Fraud is a complicated issue, but the prevention doesn't have to always be. According to Rafael Lourenco, EVP at ClearSale, ensemble modelling 'allows you to combine the results from multiple fraud score processes to get a single score that encompasses the precision of each model employed'. Moreover, "ensemble modelling will allow us as an industry to come together for the greater purpose of fighting fraud globally and allow for more innovation in the marketplace," Lourenco said.
Hybrid Scoring
Lourenco believes that Hybrid Scoring is a technique that is underused in the fraud prevention industry. "Fraud scoring and rules-based systems have been in place for the entire lifespan of e-commerce fraud prevention, so it seems that I would see this is as a trend in 2020," Lourenco explained. "However, I believe that Hybrid Scoring – while not new to the industry – is underused and will become a more integral method used by fraud prevention teams."
Behaviour Analytics
"Behaviour Analytics relies on unique behaviour to build a profile of 'normal user behaviour' that can be used as a template to flag any behaviour that is outside of the normal template," Lourenco said. Furthermore, behaviour can be tracked down to 'biometric analysis', which includes keyboard strokes, pressure, mouse/swipe dynamic and even navigation habits.
Forter has been named the leader in e-commerce fraud prevention by Frost & Sullivan – the company currently processes more than $150 billion e-commerce transaction annually. The fraud company has been chosen as the leader of the e-commerce industry for the following reasons:
Forter's ability to offer highly integrated, data-driven and customizable implementations that protect businesses during every stage of the customer lifecycle in real-time;
Forter's vast global fraud network that has enabled it to acquire the required data essential for delivering a breadth of differentiated services natively on a single platform;
Forter's data sciences team and fraud domain experts who feed the platform with new fraud attack methods to keep it ahead of fraudsters.
"The future of commerce is transforming from transactions into relationships, every time, everywhere. By assessing trust at every point of the customer journey and leveraging our global merchant network, only Forter can provide retailers with the real-time intelligence needed to stop fraudsters in real-time and enable the best consumer experience," explains Michael Reitblat, co-founder and CEO of Forter. "Being named as the leader in the Frost Radar further validates our approach in delivering the industry's only enterprise-class platform that helps retailers build deeper customer relationships, eliminate fraud and unlock the promise of commerce based on trust."
Original article at: https://powerretail.com.au/insights/facing-fraud-prevention-in-2020/