Feb 22, 2023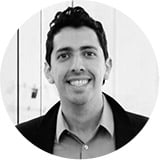 Rafael Lourenco
Giving Shoppers What They Really Want from the Metaverse
There's been a lot of talk about how the metaverse will change the way customers, brands, and retailers interact. Most of that conversation has focused on digital and virtual opportunities that could be worth anywhere from $2 trillion to $12 trillion, according to a Goldman Sachs analysis. However, because the technology that supports metaversal experiences like virtual reality and immersive social interactions is evolving rapidly, Deloitte observes that right now "no one has a clear picture of what the metaverse… will ultimately become."
Brands and retailers that want to take part in this shift in how the internet works need to understand the metaverse in several ways: as a set of technologies that allow for more realistic connections and interactions, as a set of customer expectations to be met, and as a set of security and fraud prevention challenges to be solved.
Understanding Metaverse Technology and Platforms
Defining the metaverse can be confusing, because there are proprietary metaverses, like the one Meta is developing, and other metaversal experiences powered by new technologies. Deloitte offers a concise definition that works for brands and retailers: "a collective shared space that includes a growing number of virtual engagement models. It encompasses both fully digital environments and digital enhancements to our physical world."
Right now, the metaverse brand and retail experiences generating the most attention are aimed at younger consumers, especially those already using metaversal technology and platforms. For example, Nike has a virtual space on the Roblox gaming platform, and it has offered virtual experiences in its physical flagship store. Skate wear brand Vans set up a virtual skatepark in Roblox where visitors can skate, custom-design shoes and skateboards, and buy virtual gear for their avatars. However, there are plenty of smaller-scale applications for metaversal technology that can help retailers and brands improve the experience for all their customers.
The Verticals That Benefit from Offering Metaversal Customer Experiences?
Although fashion and apparel brands are generating the most buzz in the metaverse right now, it seems that verticals that are less popular with online shoppers could see a bigger boost from providing metaversal customer experiences.
Apparel has a head start and the strongest interest from customers. In a March 2021 five-country survey of online shoppers aged 18 and older, ClearSale found that 66 percent of consumers were likely to buy clothing and shoes online, making apparel the most popular ecommerce category. In May 2022, 53 percent of online shoppers aged 13-60 told Vox they think browsing and buying clothing will be easier in the metaverse.
Luxury may also become a more popular ecommerce category in the metaverse. Only 17 percent of consumers in the five-country survey said they were buying luxury goods online. Understandably, many consumers want to experience expensive items in person before spending thousands of dollars. Now, with brands like Balenciaga and Gucci creating immersive experiences, consumers may feel more confident about buying online after virtually trying on luxury goods.
Furniture and decor is another area where most consumers (57 percent) expect the metaverse to deliver a better online shopping experience, according to the Vox survey. This category was already popular with customers in the March 2021 five-country survey, with 53 percent buying online. Expanding on the immersive tools already available, like virtually previewing furniture pieces in the customer's room, could encourage more consumers to buy online in this category.
Travel can benefit from immersive planning tools. In the five-country survey, only 27 percent of consumers were likely to make travel purchases online. Obviously, there were restrictions on travel at that time, and the travel market has rebounded, although inflation may create new challenges. In the Vox May 2022 survey, 53 percent said they expect the metaverse to improve travel planning, which could drive bookings.
Beauty could also see a boost by adding metaversal shopping experiences like color matching and try-on. The category ranked fifth with consumers in the five-country survey, with only 38 percent buying beauty products online. Now, per the Vox survey, 50 percent of teen and adult shoppers are looking forward to easier beauty browsing and buying in the metaverse.
Fitness might see the biggest benefit of all the verticals mentioned here, especially for established brands that sell fitness plans and workout subscriptions along with workout gear and equipment. Just 29 percent of participants in the five-country survey said they were buying sporting goods and apparel online in March 2021. However, 59 percent of teens and adults in the Vox survey said they expect the metaverse to make it easier to find workout routines online. By making online fitness activities more realistic and interactive, these brands can create a compelling digital alternative to going back to the gym that has cross-sell and upsell opportunities built in.
How can Brands and Retailers Maintain Security and CX in Immersive Spaces?
Any time you add features and channels, you expand the ways that fraudsters can target your brand and your customers. It's critical to plan, review, and adapt security in tandem with new metaversal experiences, with the goal of making the user experience feel as natural and seamless as possible.
There's an additional factor to consider about fraud in the metaverse—the potential creepiness factor. It's frustrating and alarming if a fraudster uses your credit card number online. Imagine the level of distress if a fraudster hijacks your avatar to virtually explore your house, try on your clothes, or impersonate you in metaversal spaces. Eighty-four percent of online shoppers in the five-country survey said they'd never shop again with a site that allowed fraud on their credit card, and it's likely that fraud involving metaversal experiences would cause even higher rates of abandonment.
At the same time, it may also be more important to prevent false declines in the metaverse. Already, 40 percent of consumers in the five-country survey said they'll boycott a site that rejects their order. If a customer's purchase is declined by mistake while they're shopping with friends in the metaverse, that would add another layer of embarrassment and frustration. Adapting best practices for fraud and false decline prevention—AI-driven analysis of customer behavior and payment data, channel- and season-appropriate fraud scoring thresholds, and expert review of flagged orders—can help create a smooth and secure checkout experience in the metaverse.
Planning metaversal customer experiences can be a challenging and rewarding part of customer journey design and brand-building. By ensuring security and delivering the features that customers want and need to make good purchasing decisions, brands and retailers can make the most of the new crop of immersive technologies.
Original article at: https://retailtechnologyinsider.com/giving-shoppers-what-they-really-want-from-the-metaverse/