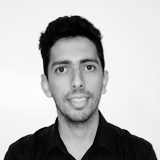 Leading smart people to solve complex problems in dynamic environments is Rafael's signature skill. As ClearSale's VP of US Operations, Rafael combines the company's innovation-driven culture and emphasis on communication with a deep understanding of the statistical tools that underpin excellent fraud protection. From his base in Miami, he oversees ClearSale's US anti-fraud operation by leading its commercial, statistical intelligence and IT teams and providing technical and executive management for all the operation's employees. During his 8 years with the company, Rafael has also planned and executed ClearSale's international business unit, directed ClearSale's statistical intelligence area, and helped manage the company's growth from 25 to more than 700 employees, including more than 500 highly trained fraud analysts. Rafael has a distinguished academic background. He earned his master's degree in economics and finance at FGV-SP (Fundação Getúlio Vargas-São Paulo), one of the world's leading policy and economic think tanks. Rafael holds a bachelor's degree with great distinction in statistics from UNICAMP (Universidade Estadual de Campinas), internationally recognized as one of the top universities in Brazil and in the world.
The holiday shopping season is always a big gift to fraudsters. Meanwhile retailers rarely get what's on their lists— i.e. more revenue, fewer chargebacks, and stronger customer relationships.
Unfortunately, the holiday-season fraud problem is growing year over year. There was a huge spike in e-commerce fraud between 2015 and last year, reaching 33%, according to Experian. The problem could be even worse this year, thanks to a new round of consumer data breaches, including the huge Equifax breach that exposed protected data on more than 145 million Americans. To make the holiday season safer, there are steps you can take now to review and reinforce your store's fraud-prevention practices.
Account takeover fraud, in which criminals hack into store customers' accounts to make their own purchases, was already on the rise before thieves gained access to Equifax data. Now, fraudsters have much more data they can use to identify vulnerable accounts, access them, change the email address and password, and go shopping on the customer's cards. This can lead to major chargeback losses for merchants as well as damaged relationships with customers.
To detect account takeover fraud, you will need to use multiple factors to verify the customer's identity each time they shop with you. Logins from new devices, larger than usual orders, dramatic location changes, and multiple attempts to log in are some of the indicators that the order needs manual verification. You can also configure your site to lock customer accounts after several failed login attempts and send an alert to their email or smartphone.