Apr 9, 2022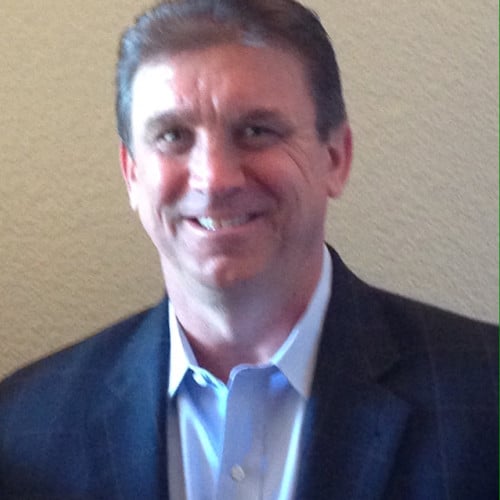 Rick Sunzeri
Ecommerce Platform Profile: Oracle Commerce
Ecommerce has become more competitive than ever. Online retailers have to establish their web stores, social commerce sites and apps as quickly as possible while delivering the best customer experience possible.
That makes your choice of ecommerce platform critical.
And you're in luck. Oracle Commerce's flexibility and out-of-the-box features make it the perfect platform to get your enterprise ecommerce business up and running quickly.
In this post, we'll dive into the main features of Oracle Commerce, its pros and cons, and how it fits in with your fraud protection solution.

A Platform Built for Customer Connection & Engagement
Customer experience is on virtually every company's top five list of priorities, but the state of today's supply chain makes delivering that experience challenging. Inventory issues and shipping delays threaten customer satisfaction and are expected to continue for the foreseeable future.
| | |
| --- | --- |
| | At the same time, 69% of consumers abandon purchase due to shipping issues. The last thing any company wants to do is add more difficulty along the customer journey. |
Ecommerce retailers need a solution that does more than consider the customer—it must begin and end with the customer's experience.
That's what Oracle Commerce does.
Built from the ground up in the cloud as a SaaS (software-as-a-service) offering, Oracle Commerce is one of the most popular solutions used to power mid-sized and enterprise B2B and B2C ecommerce from a single, unified platform. Oracle Commerce is built on Oracle Cloud Infrastructure to support mission critical systems with consistent high performance, unmatched governance and security controls.
The list of native features is extensive:
Flexible, modern framework for full, hybrid or headless deployment

API-first architecture for easy integration into third party solutions

Dedicated "studios" with intuitive business user tooling

Intelligent, personalized product and content recommendations

BOPIS and inventory management capabilities

Part of a complete customer experience suite, covering Marketing, Sales, Service and Advertising

Regular, free updates and enhancements for all customers
Let's take a deeper look at what makes this platform so special.

What Makes Oracle Commerce Great
Oracle Commerce is consistently ranked high by Gartner based on customer feedback, and it's easy to see why. The platform is fully featured and ready to be customized out-of-the-box. Plus, there's the convenience of a single user interface to manage every aspect of the customer experience.
End-to-End Customer Journeys
We've said it already—customer experience makes or breaks your ecommerce site and Oracle Commerce delivers. The Oracle Cloud ACX suite includes Oracle Advertising, Marketing, Sales and Service, accounting for the full lifecycle of a customer's journey.
The best part? You don't need a team of data scientists or complicated rules—Oracle Commerce thinks for you.
Advanced intelligence makes the ACX suite smarter and more able to personalize relevant content, deliver customized offers, and align products with customer groups. In fact, when shoppers interact with Oracle Cloud's artificial intelligence (AI), merchants experience a 250% increase in conversion rates on average and a 10% increase in average order volume. Oracle's decision science engine combines CRM data with third-party data to create highly personalized offers.
Of course, you'll still have plenty of control—your marketing team can implement tests and leverage behavioral analytics to make crucial decisions to improve your ecommerce store's performance and reduce cart abandonment.
Predictive Analytics to Reduce Cart Abandonment
The more you know about your customers, the more you can cater to how they shop. We know from our original research there are a number of reasons why customers lose interest in the purchase process. Ease of use and trust are among the most impactful factors. You need an ecommerce platform that helps determine how that translates to your unique customer segments.
Oracle ACX offers multivariate, multistage testing tools to determine which imagery, content, process, and function will create the most engaging customer experiences and increase conversions. Using this data intelligence, you can better customize product recommendations, design product and landing pages, and create workflows for specific customer use cases and needs. The result is a highly personalized shopping experience.

Ultimate Branding Flexibility
Oracle Commerce's customers include a wide range of mid-market and enterprise companies with global distribution channels. They include retail and consumer packaged goods, high tech, manufacturing and healthcare.
International and cross-border commerce are a snap with Oracle Commerce. The platform supports 42 languages and 60+ global currencies.
That type of reach, however, requires flexibility—especially when it comes to branding and messaging. Your site designers can get their creative juices flowing with limitless brand look and feel capabilities. Drag-and-drop user tools intuitively facilitate layout across all channels, including website, mobile and apps.


Why Developers Love Oracle Commerce
Oracle Commerce is a favorite among developers because it uses one of the most popular frameworks on the market today, React.js.
Your entire team can work more efficiently and effectively, instead of struggling with complex, out-of-date or proprietary languages.

API-First Architecture
An open, API-first architecture makes Oracle Commerce flexible and extensible. The REST API allows integration with existing applications and new systems, offerings, and strategies without any backend changes.
No more waiting for the technical expert to start creating your websites and customers experiences. Business users can add new product attributes, make layout changes, and implement personalization strategies without having to lean on the development team. Modular capabilities allow you to choose a fully curated storefront for super-fast implementation, a completely headless architecture for any number of integrations, or a hybrid model that blends both.

Pre-Built Plugins and Server-Side Extensions
Oracle Commerce has out-of-the-box connectors and integrations with other Oracle applications to reduce cost and time to market, while improving omnichannel connections and overall customer experience. These include:
Oracle Autonomous Oracle Integration Cloud (OIC): Drag-and-drop mapping dramatically reduces the time and cost of integrations.
Oracle Marketing: Helps reengage abandoned cart and browse sessions, make hyper-personalized recommendations based on omnichannel activity, and enrich user profile data.
Oracle Content: Allows for enhanced content collaboration and streamlining of content creation and publication for commerce.
Oracle CPQ: Configure, price, and quote engine for custom product configuration and bundling.
Oracle Subscription Management: Gives businesses the ability to

build predictable, recurring revenue models and enable customer

self-service and online management of subscriptions.
Oracle Sales: Allows organizations to synchronize contacts/profiles and accounts in Oracle Commerce to CDM in real time.
Oracle Fusion ERP: Leverages pricing, inventory, and planning to improve business efficiency and information accuracy across customer-facing applications.
Oracle Fusion Product Hub: Centralized system for

importing and syncing products, catalogs, product images and SKUs.

Oracle Fusion Order Management System: Allows for the use of customer information more effectively throughout the purchasing transaction and as part of marketing, merchandising and customer service efforts.
In addition to Oracle's own ecosystem, Oracle Commerce partners with strategic technology service providers to allow merchants to access pre-built extensions and other accelerators for use within their storefront, including solutions for:
Payments and fraud
Tax
Ratings and reviews
Marketplace and channel management
Visual search and merchandising
A/R and V/R, 3D imaging
Social, chatbot and voice
Performance and platform
Order management and logistics
Marketing
Oracle Commerce is unique in offering server-side extensions that allow developers to customize website functions without impacting upgrades. As a result, your site can adapt and expand with your business in an agile way with fewer long-term costs.
What Customers Say About Oracle Commerce
Who better to tell you about Oracle Commerce than its customers.
Oracle's SaaS Commerce Product is Enterprise ready!
"The extensibility of the platform is unrivaled. With a vast API and webhook library you can easily integrate with any third party system... The business user tooling is easy to use and enables the marketing and merchandising teams to grow sales without intervention of the IT teams to make marginal front-end changes. One of the most critical areas is the value of SaaS software and upgrades to features and functions. OCC allows customers to "accept" an upgrade, similar to accepting an upgrade to an iPhone. This allows business teams to use new technology quickly and efficiently."
Director of Solutions Consulting, Mid-Market
A Modern Flexible Ecommerce Platform
"Our experience with Oracle Commerce has been excellent. Quarterly releases deliver relevant new features to keep us current in the marketplace. We have made good connections with the Oracle Product, Support and Consulting teams. The product is stable and robust and carried us through a surge in demand during the pandemic."
Chief Information Officer, Enterprise Retailer
The Bottom Line on Oracle Commerce
If you want to offer customers an ecommerce experience that feels like it's made for them and flexible enough to adapt with them, Oracle Commerce is a perfect solution.
Powerful AI, personalization, and complete customer journeys make this ecommerce platform perfect for companies looking to deliver next-level customer experience and omnichannel online shopping experiences.
At ClearSale, we work with online retailers to select the right online platform for their business goals and set them up to quickly integrate with our fraud protection solution. If you are investigating ecommerce platforms, looking for a fraud prevention solution, or trying to integrate with Oracle Commerce, we're here to help.