Dec 22, 2021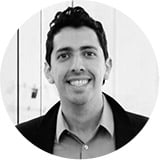 Rafael Lourenco
The High Street's Gone Digital: UK Businesses Are Changing Priorities For Safety
The high street has long been a bastion of British culture, with department stores offering all manner of goods under one roof and independent stores filling in the gaps.
But the pandemic has put a spanner in the works. If we're being totally realistic, the damage was partly done before Covid-19 struck in 2020. The British high street was up against some serious challenges, including the blossoming demand for online convenience and changes to consumer behaviour.
It was only a matter of time before the high street found itself standing at a crossroads; the pandemic just accelerated it. There was already an uptick in the number of people turning to online shopping, but the numbers dramatically increased under lockdown orders. Shoppers were forced to stay at home and many felt more comfortable not venturing out.
On top of this, brick-and-mortar stores had to shut their doors - including H&M, Harrods, New Look, and Zara - amid lengthy restrictions that continued for over a year. Brands that wanted to keep their heads above the water had to take their stores online - it was a no-brainer. But this led to an influx of new challenges.
Increased competition
The surge to online seemed to happen all at once. There was a mad scramble during the first lockdown when brick-and-mortar brands that didn't have an online presence set up shop on the internet. Chocolate company Knoops had a minimal web presence before the pandemic but were quick to place all their focus on this revenue stream when lockdown hit.
This meant that independent stores on the high street that relied on passing foot trade and local loyalty were suddenly pitted against similar stores from other parts of the country - and, in many cases, the world. Competing with another independent shoe shop two roads away is one thing; competing with thousands of independent shoe shops that can be accessed from the comfort of a shopper's own home is another thing entirely.
Consumers are now more comfortable buying online from stores that they haven't been to in person. And, because of this, UK shoppers are becoming braver with the brands they're willing to try from, causing stalwart British brands to go head-to-head with their global counterparts.
Customer-centric
The increase in competition has forced brands to re-think the way they operate. It's no longer enough to put a few products on a website and hope for the best, especially if you want to attract and keep shoppers.
Think about it: if a customer doesn't have an enjoyable experience or can't find what they want from one brand, there are plenty of others for them to choose from.
As a result, merchants must put the customer and the customers' needs first. Creating personalised experiences based on a shopper's past purchasing habits, their interests, and their living situation establishes a sense of trust, while an intuitive buying process removes any friction: chatbots for instant customer service, for example, are becoming a prominent fixture in online stores, while easy checkouts that supply several different payment options let customers create their own journey.
Changing priorities
Consumers didn't really have a lot of choice in the past. The only store options were those in the near vicinity, regardless of price or preference. Consumers have always had the option of brick-and-mortar shops where they could try on different sizes or enjoy the in-person shopping experience. But, since the pandemic, that choice was reduced to only the online option. Now, to compete with brands that have been in the online game forever, stores have to find a way to stand out and offer ease of service and personalised experiences.
For some, it was sustainability; for others, cheap prices or a brand that shared the same values as them. Price is still one of the most important factors in online shopping, but there are now new criteria that customers take into consideration when buying online - namely, safety.
It's no surprise that a health pandemic pushed this to the forefront. Hygiene and safety measures became a top priority over the past year, but it's not just physical safety that shoppers are concerned about. When consumers were able to purchase from their local high street stores - whether that was in an online or offline capacity - there was little fear that there would be issues that couldn't be resolved. If a payment declined or there was an issue with the order, the customer could phone a local number or even go in-store if necessary.
Now, the expanding range of online stores from all over the world has led to wariness from consumers. UK cross-border sales alone rose by 57% during the pandemic, but the reverse also happened in that stores from other parts of the world starting selling to UK shoppers. It's hard to trust a brand that's based on the other side of the world with no local regulations keeping it on the straight and narrow. This means shoppers are seeking security when they shop online, whether it's through secure payment options, transparent safety measures, and protocols that brands have put in place to keep personal data and credit card information safe.
What this means for retailers moving forward
It's been a turbulent year for the UK retail world. The high street was already on the blink before the pandemic hit, and the dramatic surge in online shoppers forced a lot of brands to rethink their entire strategies.
Online shopping numbers shot up, and it doesn't look like they'll come back down any time soon. Consumers are increasingly comfortable buying products online, thanks to convenience and ease. And, while the way consumers shop has changed forever, so too has the way brands present themselves to new customers, like highlighting convenience, personalisation, hygiene, and sustainability.
Customer priorities have shifted (and split, in many cases, since there is now so much choice), there is a wave of new, global competition, and there is an intuitive need to put the customer first. Brands that want to stay ahead and reap the rewards of this new consumer landscape must adapt, experiment, and conquer.
Luckily, the pandemic has also birthed incredible innovation and experimentation. Plenty of automated tools and software have emerged, making it easier than ever for online stores to create unique experiences for each and every customer. As well as building personalised journeys, implementing user-friendly touchpoints, and leaning on intuitive customer service solutions, brands are also able to give customers peace of mind.
Security is a top priority for shoppers, and stores that can provide proof that they are legitimate and keeping their customer's data safe and secure will reap the rewards that come with this new way of shopping.
Original article at: https://www.retailtechnologyreview.com/articles/2021/12/14/the-high-street%E2%80%99s-gone-digital-uk-businesses-are-changing-priorities-for-safety/