Jan 11, 2023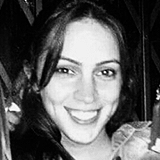 Sarah Elizabeth
Ecommerce Fraud Risk: Spain
Once thought of as a potential market for ecommerce growth, Spain has experienced a surge since the beginning of the pandemic that has made it a leading market for online sales. Spanish consumers are now consistently shopping on ecommerce sites throughout Spain and across borders into other countries. While this might make a business want to leap into the ecommerce market, there are still a number of factors to consider.
Spanish Ecommerce Has Blossomed
In 2021, Spanish ecommerce shoppers reached a total of 30 million — that's about 63% of the population. By 2025, that number is projected to increase by 25% to 37 million online shoppers. Even more interesting is the fact that Spain was the only country in Europe to see growth in ecommerce revenues in the first quarter of 2022 — reporting a growth of 6% compared to the same period of 2021.
How did the country become such a hotbed for ecommerce? The pandemic definitely helped.
The Pandemic Transformed Shopping in Spain
When COVID-19 hit Spain, businesses had to deal with challenges such as supply chain disruptions, resulting inventory issues, loss of staff and a general lockdown. This provided an opportunity for many businesses to make the pivot online. And because Spanish consumers changed their spending habits to shopping online, those stores were successful.
For example, within the first six months of 2022, apparel retailer Zara began a new omnichannel initiative that resulted in smaller stores' closure and integrated into more prominent format locations. The retailer launched an app with a "Store Mode" that allowed 25 stores across Spain to offer new features to customers, such as ordered products being ready for pickup within 30 minutes.

What Does Customer Behavior Look Like in Spain?
Ecommerce shoppers in Spain have very distinctive characteristics.
Spanish Consumers Are Price-Conscious
Spaniards love a great deal and value price and promotions above other factors in making purchases. This is why online marketplace AliExpress has been a key driver in Spain's ecommerce growth. The business-to-consumer subsidiary of one of the world's biggest ecommerce companies, AliExpress is known for low prices and long delivery times. And by establishing its first physical store in Spain, AliExpress has been able to deliver its products to this emerging market faster.
The company has partnered with more than 10,000 Spanish retailers, which opens up the Spanish ecommerce market. But AliExpress is not the biggest ecommerce company in Spain. That title is held by another price-conscious marketplace, Amazon Spain.
Cross-Border Shopping Is Widely Popular in Spain
Spain's cross-border ecommerce is strong. In fact, Spain has the highest percentage of cross-border shoppers compared to the rest of Europe. The top three countries where Spanish consumers shop online are China, the United Kingdom and Germany. This signals big potential for international online businesses.
On the inverse, Spanish ecommerce retailers sell mostly to the United Kingdom, Italy and France but at much lower volumes. Spain's lag in ecommerce sales is mostly due to issues with rigid antifraud filters, credit card restrictions and too few payment methods. Better fraud prevention and payment platforms are going to be the key to expanding ecommerce among Spanish businesses.
The Most Popular Ecommerce Categories in Spain Are High Risk Industries for Fraud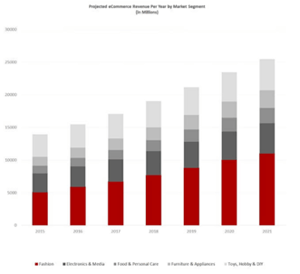 The most popular ecommerce categories in Spain are fashion and luxury goods, ticketing, consumer electronics, cosmetics and body care, home appliances, travel and airline tickets, food, sporting goods, and toys.
The leading online companies in Spain are:
Amazon Spain (80%)

AliExpress (50%)

eBay (41%)

El Corte Inglés (38%)

Carrefour (33%)

Casa del Libro (22%)

Fnac (21%)

Zalando (19%)

Leroy Merlin (19%)
Spain was recently involved in a massive online fraud law operation that included 19 countries and led to the arrest of 60 people (including members of crime syndicates). But the overall fraud rate in Spain has been fairly low – only about 1%. That low rate has definitely been taken for granted by Spanish ecommerce shoppers. From leaving their smartphones unlocked to making online purchases on unsecured computers, Spaniards are known to engage in the riskiest consumer behavior among European shoppers.
| | |
| --- | --- |
| | Spaniards are known to engage in the riskiest consumer behavior among European shoppers. |
As the Spanish ecommerce market continues to blossom, fraud will almost certainly increase. International businesses must be wary that they won't just be dealing with fraudsters. They will have to help consumers learn to be more careful with their sensitive financial information.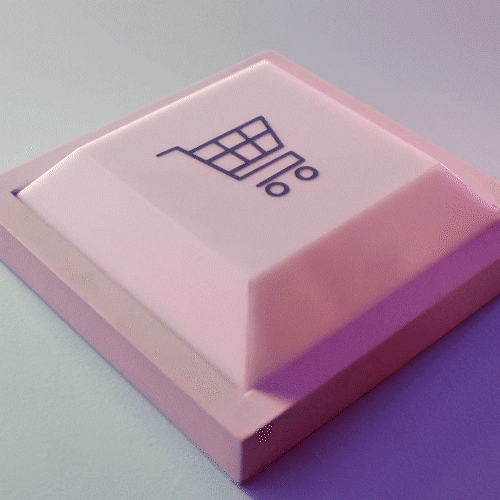 Spain's Ecommerce Is Driven by Language
A study conducted by the OCU showed that 90% of Spaniards aren't comfortable communicating in English. This is an important consideration for Spanish ecommerce. The language on your ecommerce site will likely determine whether consumers in Spain make purchases.
The other factor to keep in mind is by having a Spanish translation or a Spanish version of your ecommerce site for Spain, it has the potential to be found by the 500 million people worldwide who speak Spanish.
(Keep in mind that as with English, Spanish dialects and terminology can vary widely by country. For the smoothest ecommerce entry into Spain, be sure to engage a native Spanish translator for your ecommerce site.)
Credit Card and Digital Wallets Are Spain's Preferred Methods of Payment
Credit cards are used for 51% of online transactions in Spain, with PayPal accounting for 41% of transactions alongside newer entries in the market like Google Pay, Apple Pay and Amazon Pay. Most consumers make their purchases on laptops, with smartphones growing in popularity.
Bank transfers are made easier by Spanish app Bizum, which allows users to make payments between bank accounts. Still, credit cards and digital wallets are set to compete for the majority of transactions into the future.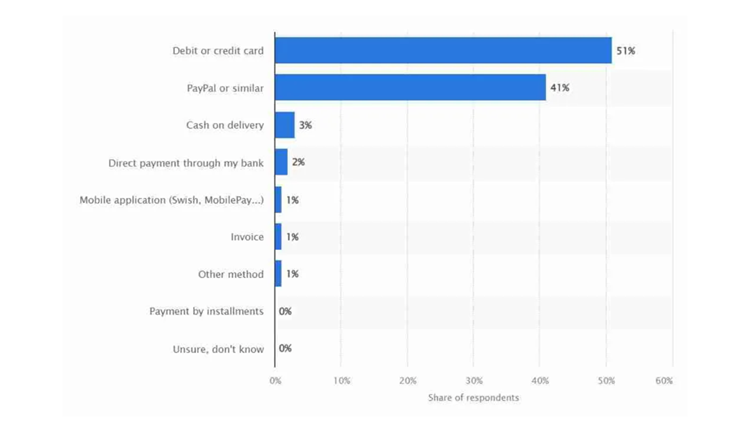 Spaniards Are Avid Social Media Consumers
Online and social media penetration in Spain is high. More than 50% of Spaniards are active online and social media penetration is 87%. Further, consumers in Spain spend nearly six hours per day online and one-third of that time on social media. YouTube (87%), Instagram (49%), Facebook (49%) and TikTok (35%) are the primary social media channels.
What this means to online retailers is that social media advertising in Spain will have high penetration, particularly if you choose Facebook ads. Over 97% of Spanish social media consumers – 21 million people – use Facebook on their smartphones.
Selecting The Right Fraud Protection Solution
Businesses who are expanding into the Spanish ecommerce market have a lot of opportunity, but no small amount of risk. Not only are the most purchased items considered high risk for fraud, but Spanish ecommerce shoppers also have a reputation for risky online behavior.
There are a host of fraud protection solutions on the market with varying levels of expertise. But the key is to understand every aspect of fraud protection, including chargebacks, friendly fraud, criminal fraud, high-risk industries and much more. For this market, an end-to-end, hybrid solution is highly recommended.
At ClearSale, our hybrid solution includes multiple strategies to offer one of the most comprehensive fraud and chargeback prevention solutions on the market. Beginning with an AI-enabled algorithm that leverages trends, intelligence and data gathered from decades of fighting fraud in the most high-risk regions of the world. Using this technology, we can automatically approve most orders quickly.
Suspicious orders are flagged for secondary reviews performed by our more than 1,500 fraud analysts who can recognize some of the hardest-to-recognize fraud patterns. The data gleaned from those secondary reviews are used to train our system to become better at distinguishing valid transactions from fraud.
We also offer chargeback management solutions, including:
Total Chargeback Protection

allows businesses to recoup a portion of losses due to fraudulent transactions.

Chargeback Guarantee

reimburses the transaction amount plus the chargeback amount for any unauthorized transaction that's approved.

End-to-End Chargeback Management

delivers comprehensive chargeback mitigation and resolution services, including team training, data audits and timely responses to issuers.
ClearSale also offers webinars that provide guidance for protecting your ecommerce site from order to delivery and beyond. You'll learn about fraud, your risks and what strategies to consider, as well as criteria for selecting a solution partner. Then, when you're ready to join ClearSale's 6,000+ clients who are effectively and safely growing their businesses internationally, get in touch. We're ready to help.