Feb 3, 2021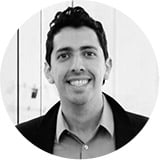 Rafael Lourenco
What Ecommerce Fraud Issues Will Retailers Face in 2021?
After a year like no other, merchants and their customers are looking forward to the possibility of some return to normalcy in 2021. However, some of the fraud trends we saw in 2020 will be with us in the year ahead.
Here's what merchants should prepare for now in order to reduce fraud and keep good customers happy in the new year.
Account Takeover Fraud Will Still Be a Problem
Account takeover (ATO) fraud was a problem before 2020. But it's a much bigger threat now than before the pandemic began, in part because there was so much new customer account creation in 2020 and so many stolen or easily guessed credentials for fraudsters to exploit.
Tech Republic reports that from Q2 2019 to Q2 2020, ATO fraud attempts increased by 282%. Much of the surge in ATO fraud is due to organized fraud rings using bots to crack accounts in order to make purchases and steal rewards points.
This is what ATO fraudsters have done for years, but now there are new twists on the ATO scheme that merchants need to guard against.
BOPIS and curbside pickup fraud increased by 55% in 2020, as criminals realized that they could get goods within hours or even minutes by exploiting trusted customers' accounts.

The explosive popularity of buy now, pay later with consumers has led fraudsters to exploit this channel, too. Because customers aren't billed right away for the full amount of BNPL purchases, it can be easier to overlook them on a statement, so there can be a longer lag time between fraud and detection than with other kinds of ATO fraud.
The solution: Fighting ATO e-commerce fraud requires evaluating each order location and comparing that location to the country of origin for the card or account, plus analysis of behavioral biometrics, the customer's purchase history and velocity on the account.
Friendly Fraud May Keep Trending Upward
Even before the scope of the pandemic's effect on the economy became clear, friendly fraud was a persistent problem for merchants. As the year dragged on, card issuers and merchants noted an increase in friendly fraud.
Some friendly fraud may be caused by confusion about how to remedy a problem. For example, when a customer wants to request a refund for a dinner delivery that arrived cold and inedible, they may start with their card issuer instead of the restaurant.
But other instances of friendly fraud are driven by the desire to get items for free or caused by buyers' remorse. For example, a shopper who regrets spending several hundred dollars on a pair of shoes but really likes the shoes may file a chargeback, claim the shoes were never delivered, and recover the purchase amount while the merchant takes a hit.
42% of customers said that if a merchant declined their payment, they would not try again to complete the transaction.
Whether the fraud was intentional or not, it can become a habit if the customer finds there are no consequences. CreditCards.com reported that half of consumers who file one successful chargeback will file another within a few months, so we expect to see this trend continue in 2021.
The solution: Following card brand's guidelines for collecting transaction data can help, as can disputing chargebacks quickly. Your fraud prevention system should take customer behavior and purchasing history into account to avoid friendly fraudsters, and you may want to look for a fraud service that offers chargeback insurance or a chargeback prevention guarantee.
Customer Expectations Will Remain High
Despite the fraud challenges that merchants will continue to face, implementing strict automated fraud controls isn't enough to protect your business from losses. That's because fraud detection programs that automatically turn down orders raise the likelihood of false positives that can decrease your order volume and drive away good customers.
In March 2020, just before pandemic-related shutdowns hit many parts of the world, Sapio Research surveyed more than 1,000 online shoppers for ClearSale in each of five countries: the U.S., the U.K., Canada, Mexico and Australia. Sapio found that while 90% of all consumers surveyed said security was very important to them while shopping online, they also had very high standards for customer experience.
In particular, many customers were not forgiving of fraud screening errors by merchants.
42% said that if a merchant declined their payment, they would not try again to complete the transaction.

39% said they would never place another order with a merchant who declined their payment — but only 13.6% would abandon a merchant after experiencing fraud in their store.

28% said they would likely post a comment on social media about their experience if a merchant declined their payment.
Even before e-commerce became the default shopping method for many people worldwide, nearly 4 out of every 10 shoppers would abandon a merchant over a false decline. Now, after a year of relying heavily on e-commerce, customer expectations are higher, and patience has worn thin with bad experiences. In October, the American Customer Satisfaction Index reported that consumer satisfaction with online retailers declined by 4.9% from April through September.
The solution: Manually review orders that your fraud detection program flags as possible fraud. An expert can usually determine quickly which orders are good, so they can be approved, and you can keep those customers.
Because customers have such high standards for their online shopping experience, and because fraudsters found new ways to target merchants in 2020, it's important for merchants to go into 2021 with two goals. The first goal is to prevent false declines that can insult and drive away good customers. The second goal is to continuously improve and refine your fraud prevention tools and strategies in order to protect your business over the coming year.
Original article at: https://risnews.com/what-e-commerce-fraud-issues-will-retailers-face-2021