Jul 15, 2019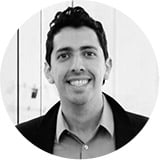 Rafael Lourenco
eCommerce Fraud – 3 Types of Fraud and How to Prevent Them
Leading smart people to solve complex problems in dynamic environments is Rafael's signature skill. As ClearSale's Executive Vice President, Rafael combines the company's innovation-driven culture and emphasis on communication with a deep understanding of the statistical tools that underpin excellent fraud protection.
Rafael represents one of the world's most experienced and largest firms of its kind, with more than a decade of e-commerce fraud detection and prevention services in major international markets. From his base in Miami, he oversees ClearSale's US anti-fraud operation by leading its commercial, statistical intelligence, and IT teams and providing technical and executive management for all the operation's employees, both in the US and in Brazil.
During the decade he has spent with the company, Rafael planned and executed ClearSale's international business unit, directed ClearSale's statistical intelligence area, and helped manage the company's growth from 25 to more than 700 employees, including more than 500 highly trained fraud analysts.
Rafael is multilingual (Portuguese, English, and Italian) and has a distinguished academic background. He earned his master's degree in economics and finance at FGV-SP (Fundação Getúlio Vargas-São Paulo), one of the world's leading policy and economic think tanks.
Rafael holds a bachelor's degree with great distinction in statistics from UNICAMP (Universidade Estadual de Campinas), internationally recognized as one of the top universities in Brazil and in the world.
Original article at: http://businessofecommerce.fm/2019/07/charles-talks-about-the-3-types-of-ecommerce-fraud-and-how-to-prevent-them/