Mar 3, 2017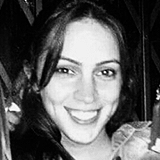 Sarah Elizabeth
E-Commerce Websites That are Killing it This Year
First impressions are everything – especially when it comes to website design. For e-commerce websites, the design and layout of the site can have a huge impact on sales. In fact, more than 20% of online shoppers say bad website design and navigation are their primary reasons for not purchasing from a retailer. If you're not presenting your website visitors with an attractive site that's easy to navigate, you're missing out on opportunities to generate new sales for your business. Whether you're thinking about re-designing your current site or just need to make a few tweaks, the five companies below will give you some inspiration for your next e-commerce website.
Azalea Boutique
Azalea Boutique is a collection of apparel, accessories and lifestyle for men and women, and they're based out of San Francisco. Azalea Boutique offers over 200 contemporary and independent brands as well as their namesake brand, Azalea. In addition to boutique stores in California, they also have an extensive online store where customers can buy all their products.
Azalea's website features a simple navigation menu that breaks out into sub-sections for each of their main categories – women, men, designers, moods and sale. The website has a fresh, minimalistic look with tons of pictures featuring their products.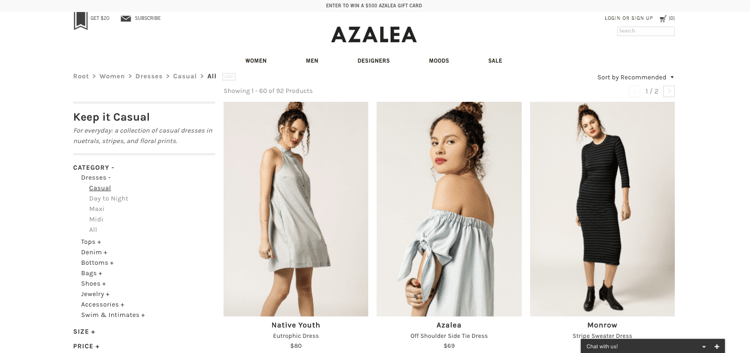 Motorcycle Mall
Motorcycle Mall is a destination dealership for motorcycle and powersports enthusiasts. They sell new and used motorcycles, ATVs, dirt bikes, utility vehicles, watercrafts, scooters, generators and snow blowers. In addition to their dealership in Belleville, New Jersey, they have an online store where you can buy gear such as gloves, boots, jackets, pants, helmets and more.
Motorcycle Mall's website has a great color scheme, is easy to navigate and speaks to their ideal customer. Their online store has a menu bar at the top, which makes it effortless for customers to find exactly what they're looking for. Every product includes a detailed description along with high-quality pictures.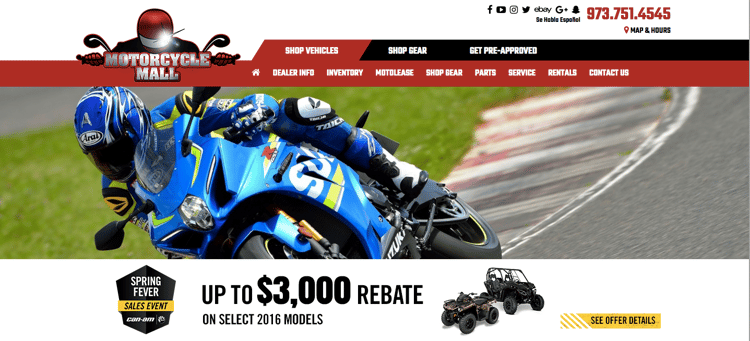 Shoe City
With over 20 stores in California, Shoe City carries 100+ name brands like ASICS, Converse, Crocs, New Balance, Sketchers, Ugg, Vans and more. They also have an online store where you can purchase shoes and accessories such as backpacks, socks, insoles and shoe cleaner.
Shoe City's website is clean and simplistic. The navigation bar features their main categories, which are then broken down into subcategories – making it easy for customers to find exactly what they're looking for. Additionally, Shoe City recognizes that buying shoes online can be difficult, which is why they make it easy for customers to return or exchange products.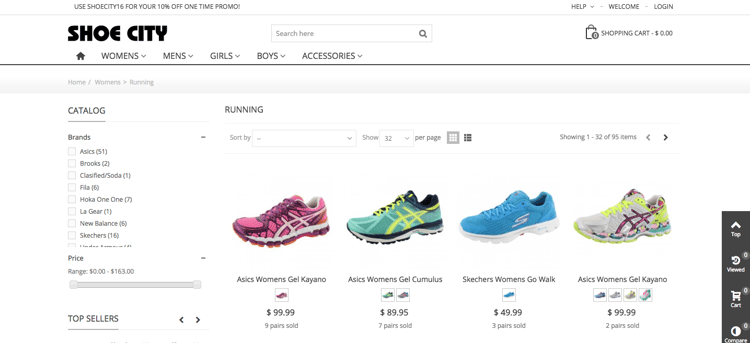 SubPals
SubPals is a free YouTube marketing service designed to help customers skyrocket their YouTube channel to the next level. They also offer premium services that allow you to buy YouTube views, likes, comments and subscribers in the United States, Russia and India.
SubPals' website is well-designed and has a very modern, minimalistic look. The website is easy to navigate and features information about their free and premium services along with an extensive frequently asked questions (FAQ) section.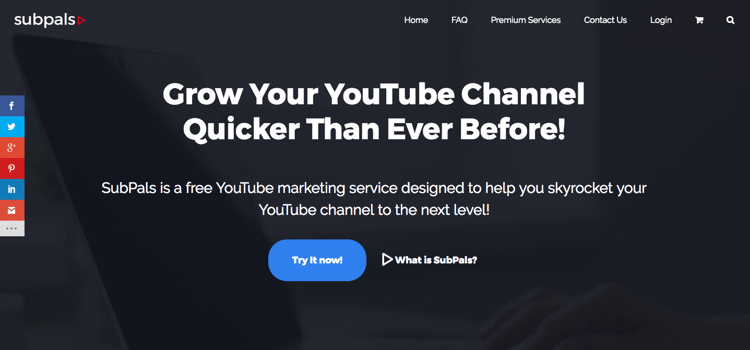 Schutz
Schutz is a Brazilian-based luxury shoe brand that has over 50 stores globally, and they recently opened their flagship store in New York City. Their shoes are designed by award-winning designer Alexandre Birman in the heart of Brazil. Schutz has achieved a great deal of success in the women's footwear market, and their mission is to offer consumers an unforgettable experience in terms of design, quality and freedom of expression.
Their website is very simple, minimalistic and modern, making it easy for customers to find the products they want quickly and with minimal effort. The site is more focused on pictures of their products rather than text ­– which works well when you're selling shoes or clothing. Additionally, each individual product page features several bullet points with the main features of the product, such as heel height and materials used.
There's no shortage of amazing e-commerce websites out there, so don't be afraid to search around to get inspiration for your own website. If you're looking to take your e-commerce store to the next level, the team at ClearSale can help. Contact us today to get started!