Apr 3, 2017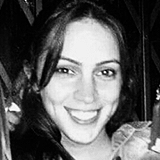 Sarah Elizabeth
E-commerce Technology Trends Shaping 2017: A New White Paper from ClearSale
Technology is rapidly changing, and e-commerce tech is no exception. Customer shopping habits and expectations have become a driving force to the advancements we've seen in e-commerce technology. Customers want a personalized and convenient shopping experience, and merchants know that the competition is just a click away.
For the most successful businesses, the goal isn't just to have the latest bells and whistles. The goal is to innovate new ways to engage with target customers. In other words, it's less about the specific technology choice, and it's all about how to leverage that technology to de­liver the smarter, easier and safer experiences their customers are craving.
In our latest white paper, The e-commerce technology trends that will shape 2017, we discuss some of the most innovative trends that have given online retailers the ability to meet the growing needs of customers for convenience and personalization. From Artificial Intelligence and voice search to mobile wallets and multi-layered fraud management, we discuss how these hot-button trends will shape the year's e-commerce landscape, and how you can implement them into your own efforts.
If you have any questions, want to share your thoughts on these trends, or to discuss your multilayered fraud management strategy, email contact@clear.sale.