May 18, 2017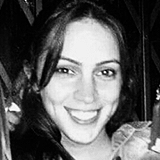 Sarah Elizabeth
The Two Biggest Reasons Merchants Deny Legitimate Transactions
Fraud remains a serious problem in the United States and across the world. But transactions that are wrongly declined for suspected fraud – also known as "false positives" – also represent a big threat to your business.
You likely already know the risks of denying a potentially legitimate transaction without being sure if it's actually fraudulent. But this is what happens when you choose to automatically deny transactions based on a certain set of criteria.
What you may not know, however, are the reasons why you can have a transaction denied. Let's explore some of these reasons.

1. Issuer Bank Declines and Payment Gateway Declines
Payment processing companies and payment gateways sometimes decline transactions on behalf of your bank or card issuer. For customers, it's often hard to understand why this happens.
A customer's card may have been denied for a variety of reasons. Some of the more common reasons include:
Payment-related issues
Incorrect credit card number or expiration date
There are not enough funds available to process the transaction
Prepaid cards and gift cards may not be accepted
Your bank or the payment processing company's network may be experiencing technical difficulties or is down for maintenance.
The card is issued outside the United States and is for "domestic use only" or does not allow international transactions
You have reached the processing limit on your provisional merchant account
Fraud-related filters
Your bank may reject orders in certain locations
Your card issuer or bank may require a Card Verification Code (CVC).
Your bank has aggressive fraud detection measures and is blocking the transaction.
Your card issuer or bank may require that you use "Verified by Visa" or "MasterCard Secure Code" to complete the online transaction
In situations such as these, your fraud filters are usually too conservative and should be disabled when working with a full-service fraud protection company.
WE RECOMMEND THAT YOU LOG THE PROCESSOR AND PAYMENT GATEWAY RESPONSE CODES INTO YOUR SYSTEM SO YOU CAN AGGREGATE THOSE DECLINES AND RUN FURTHER ANALYSIS. THIS ALLOWS YOU TO VERIFY THE POSSIBILITY OF TURNING THE FRAUD FILTERS DOWN AND RELYING ON YOUR FRAUD PREVENTION SOLUTION INSTEAD.
You can also verify if you have any system or procedural issues that could reduce the declines mentioned above.
Every company provides different reason codes and descriptions, which is why it's important to look for the explanation that corresponds to your specific payment gateway or processor. A few popular payment gateways include:
2. Fraud Filter Declines
ASIDE FROM THE FRAUD FILTERS INCLUDED IN YOUR PAYMENT GATEWAY OR PROCESSOR, YOU CAN ALSO FIND THE SAME OR SIMILAR FRAUD FILTERS IN YOUR E-COMMERCE SHOP OR FRAUD PREVENTION SOLUTION. REMEMBER: WE'RE ONLY TALKING ABOUT HARD AUTOMATIC DECLINES FROM FRAUD FILTERS – ONES THAT SHOULDN'T BE INCLUDED EVEN WHEN WORKING WITH A FRAUD PROTECTION COMPANY.
In addition to the fraud filters listed above, some fraud filters that may trigger a false positive include:
Address verification service (AVS): Automatically filters transactions based on the AVS ZIP or street responses from the credit card
Card velocity: Automatically filters transactions once a threshold number of approved authorizations or sales occur within a pre-set time period
Prior chargeback: Automatically filters transactions upon the receipt of any chargeback by the merchant from the same account within the last 200 days or only the subset of chargebacks with fraud related chargeback codes
Prior fraud advice: Automatically filters Visa and MasterCard transactions if the merchant has received a prior fraud alert from that specific account
IP geolocation: Works with IP proxy piercing to identify the customer's true location and automatically filters transactions if previous fraudulent orders occurred at that location
The Risks of Declining Legitimate Orders
One of the biggest challenges with using traditional fraud filters is ensuring that legitimate transactions aren't declined in the process.
DECLINING VALID ORDERS CAN BE COSTLY FOR YOUR BUSINESS. BY AUTOMATICALLY DENYING ANY GROUP OF TRANSACTIONS, IT'S A SIGN YOUR FRAUD PREVENTION MODEL ISN'T EFFECTIVE, WHICH CAN LEAD TO WORSE RESULTS FOR YOUR BUSINESS. ADDITIONALLY, YOUR BUSINESS WILL LOSE PROFITS – AND CUSTOMERS – IN THE PROCESS.
To learn more about the issues with automatically declining orders, visit our blog, Demystifying the Biggest Problems With Denying Customer Transactions Automatically.
WE ARE THE ONLY SOLUTION IN THE MARKET THAT DOESN'T REJECT ORDERS AUTOMATICALLY.