Jun 25, 2020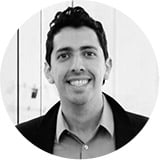 Rafael Lourenco
E-Bikes Industry Statistics and Insights in 2020
For certain purposes, such as commuting, running errands, or sightseeing, a bicycle is a near-perfect vehicle. There's only one problem: cycling can be exhausting! Struggling up a steep hill may be a fun challenge for a 10-year-old, but on middle-age knees, it's not quite so enjoyable. Plus, who wants to sit around the office all day in sweat-drenched clothes?
Enter the electric bicycle, or e-bike. E-bikes (along with electric scooters) provide a best-of-both-worlds opportunity for consumers. They offer the fun, freedom, convenience, and eco-friendliness of conventional bicycles while solving the central challenge of cycling, namely, the effort required to get from point A to point B.
Innovators have been adding electric motors to bicycles since the 19th century, but only in recent decades has the technology become practical enough for mass-market appeal. Interest in e-bikes is skyrocketing throughout the world, and e-bike sales are expected to grow considerably in every region throughout the 2020s, competing against both automobiles and conventional bicycles.
In this guide, we'll explore the e-bike market and its opportunities, with a focus on e-commerce. We'll highlight the risk of fraud and hear from a Toronto-based e-bike and scooter manufacturer who will share his views on fraud protection while selling e-bikes online.
E-Bikes Industry Snapshot
The global e-bike market can be segmented into three categories:
Pedelecs

Throttle-on-demand

Scooters.
Pedelecs (short for "pedal electric cycle" and also known as pedal-assist) are designed to provide extra power to help cyclists go faster, climb hills, or overcome headwinds. Pedelecs use a sensor to monitor the rider's effort and inject a dose of power from the electrical motor when needed. Typically, cyclists can select how much assistance they want.
Riding a pedelec feels like riding a conventional bicycle, except easier.
According to a report by Fior Markets, pedelecs are dominant within the e-bike market. The global market for pedelecs was valued at $8.44 billion in 2017.
Throttle-on-demand e-bikes allow riders to activate and control the electric motor without pedaling. Throttle controls are usually mounted on the handlebar and controlled with a twist of the wrist, as on a moped or motorcycle.
Some e-bikes include both throttle controls and pedal-assist systems.
Electric scooters are not bicycles at all but are often grouped within the e-bike market. They typically feature two hard wheels, a deck on which the rider stands, and an electric motor to propel the rider forward.
Here are some noteworthy e-bike market trends:
Asia and Europe Lead the Way
Mordor Intelligence reports that the global e-bike market was valued at $15.42 billion in 2019 and will expand at a compound annual growth rate (CAGR) of 6.21% between 2020 and 2025.
The Asia-Pacific region commands the largest share of e-bike sales worldwide. Chinese consumers are particularly fond of e-bikes. China is also a major exporter of e-bikes.
According to Mordor Intelligence, Europe is the second-fastest-growing market for e-bikes, accounting for 20% of the worldwide market. Within Europe, the most e-bikes are sold in Germany, followed by France and Italy. Demand is also high in the Netherlands and Spain, Mordor reports.
In some European countries, the growth of e-bike sales is driven, in part, by government subsidies. For example, Île-de-France Mobilités (the transportation authority for the Paris region), has proposed to subsidize up to half the cost of an e-bike, up to 500 euros. Similar programs have been proposed or implemented in Sweden, Norway, Scotland, and Portugal.
The Chinese and Indian governments have also encouraged the use of electric bikes. In India, the effort is part of a broader push to phase-out fossil fuel-burning vehicles by 2035.
E-Bike Rentals on the Rise
It's not just commuters and recreational enthusiasts powering the global growth of e-bike sales. Rental and ride-sharing companies are also stocking up on e-bikes.
Lyft and Uber have both experimented with e-bike rentals. Uber brought dock-less e-bike rentals to Europe starting in Berlin in 2018, with plans to expand to other cities.
E-Bikes Popular with Tourists
As the New York Times pointed out in a 2019 article, e-bikes are "revolutionizing" bicycle tourism, an activity previously relegated to the physically fit. Bike tour operators are seeing an influx of new customers eager to experience the charm of the European countryside up close. Some tour operators have begun to offer exclusive e-bike cycling holidays.
Infrastructure Is a Critical Driver
Crucial to the growth of the e-bike industry is the development of the e-bike infrastructure in cities and regions around the world. Many municipal governments and regional authorities see the benefit of widespread e-bike adoption – less pollution, less traffic, a healthier populace – and are planning accordingly.
The COVID-19 pandemic seems to have accelerated some of these initiatives. E-bikes ease the strain on public transportation at a time when ridership must be capped to protect public health.
Deloitte predicts that the number of people biking to work will increase by 1% by 2022. While that percentage may not seem like a lot, it equates to tens of billions of additional bike rides per year and equally fewer car and public transportation trips.
The United Kingdom is leading the transformation. The U.K. government has pledged hundreds of millions of pounds to make the nation's cities more friendly to bikes. This includes the construction of new bike lanes and safer intersections. While electric scooters are currently illegal in the U.K., authorities there are researching ways to open up its roadways to safe and legal e-scooter use.
In the U.S., the e-bike industry got a boost in April when throttle-based bikes and scooters became legal in New York City. (Pedal-assisted bikes were already legal in New York, but the throttle e-bikes favored by delivery workers were not.)
E-Commerce Trends in the E-Bike Industry
In 2018, the National Institute for Transportation and Communities, based at Portland State University, released the results of a survey of nearly 1,800 North American e-bike owners. When the e-bike owners were asked about where they purchased their e-bikes:
37% of e-bike owners said they bought their bikes at a specialty e-bike shop.

35% said they bought online.

18% said they bought their bikes at a standard bike shop that carries some e-bikes.
E-bikes are expensive and complicated to assemble. (The average price of an e-bike can range from $700 to $9,000, although Mordor predicts costs will decline over the coming months.) Yet, consumers, in general, are more willing than ever to buy big-ticket items online. According to data released in summer 2019, almost half of consumers said they were more willing to purchase a high-dollar-value item online than the year before.
Assembly doesn't seem to be a barrier to online sales, either. Many online e-bike retailers now ship their products fully assembled – or close to it. Others offer to ship to local bike shops who can complete the assembly.
The Connection Between E-Commerce and E-Bikes
The growing popularity of e-bikes and the growth of global e-commerce are interrelated. In countries such as China, the availability of e-bikes has helped speed deliveries through congested roads, helping e-commerce reach more customers than ever.
Similar trends are occurring in Europe and the United States. UPS has deployed e-bikes in congested areas such as Hamburg, Germany, and Seattle, Washington. Pizza delivery giant Dominos – a recognized e-commerce innovator – is testing e-bike-powered delivery in American cities such as Miami, Salt Lake City, and Baltimore.
The Risk of Fraud in the E-Commerce Market for E-Bikes
E-commerce, in general, has been growing at an explosive rate around the world as consumers find themselves stuck at home due to the COVID-19 epidemic. According to one report, global e-commerce retail sales grew 209% this spring. Bicycles, in particular, are hot items, causing inventory shortages and manufacturing backups.
But with the rush of sales comes an increase in online fraud, specifically, card-not-present (CNP) fraud. CNP fraud occurs when a criminal uses someone else's payment card information to make an unauthorized purchase.
Typically, when a cardholder notices their information has been misused, they will notify their bank, which will reverse the charges. The reversal process is called a chargeback, and chargebacks usually come with additional fees for retailers.
New technology is always in high demand, making the category a frequent target for online fraudsters. E-bikes are no exception. Like smartphones, video game systems, and high-end audio-visual equipment, e-bikes attract attention from average consumers, as well as enthusiasts. They are desirable items of envy and highly resalable.
E-bike accessories may also be targets of fraud. E-bike accessories meet the dual requirements of being both small and costly. For a fraudster, this means lower shipping costs and higher profit margins.
Online e-bike retailers cannot afford to ignore the risk of fraud. Chargeback fees can range from $50 to $100 or more per transaction. And that's on top of the cost of lost merchandise if the product has already been shipped.
Plus, high rates of fraud can damage a brand's image. This can be especially harmful to e-commerce retailers that sell high-value items like e-bikes to upscale consumers.
Many e-commerce retailers use automated fraud prevention tools to reduce fraud on their sites. However, when it comes to e-bikes, these automated tools may not be configured correctly to distinguish between legitimate sales and fraudulent ones. False declines are a significant risk for e-commerce retailers. By one estimate, it can take up to 12 completed transactions to make up the cost of a single false decline.
Automated fraud solutions tend to group e-bikes in with other electronics, but the buying habits of e-bike consumers are different than those in the market for a new laptop or phone. They are also different than the habits of conventional bicycle customers.
'I'm Not Taking a Chance'
We spoke recently with Bary Nisan, owner of Epic Cycles, a Canadian maker and seller of electric bikes and scooters. Nisan told us that after being "stung" by the high cost of fraud at another business of his, he transformed himself into a fraud detective for his e-bike venture, spending up to a few hours per customer investigating and making phone calls to confirm purchases.
"I came really close to shipping orders that after investigating, turned out to be fraud," Nisan told us. "And I have some big-ticket items worth over $6,000 – up to $13,000 for a bike. I knew at some point eventually my luck would run out."
As his e-bike business took off, Nisan found himself with less and less time to sleuth out fraud. He was relieved to discover ClearSale.
"When ClearSale reached out to me and told me about their program…it was basically a no-brainer for me," Nisan said. "The peace of mind was huge."
In the first two months of working with Epic Cycles, the ClearSale system identified several potential fraud cases, saving Epic Cycles over $50,000 in fraudulent losses. Nisan told us that, previously, he would have had to take time out of his work to research each of these cases. And even then, he would not have been confident if he made the right call.
"ClearSale allows me to focus on my business, rather than sidetracking to do that work," Nisan said.
How ClearSale Helps E-Bike Retailers
The e-bike industry is still evolving, especially when it comes to online sales. E-bike retailers need a fraud protection partner that understands the dynamic nature of rapidly growing, technology-oriented fields, and the challenges of selling big-ticket items online.
The ClearSale solution is designed to stop fraud in its tracks without intrusive steps that drive customers away or false declines that cut into profits.
Fully automated fraud prevention systems are fallible, while manual review is laborious and costly. Just as e-bikes combine human and mechanical power, our solution draws from the best of both worlds, combining advanced statistical and artificial intelligence technology with the world's largest team of specialized fraud analysts to deliver a balanced, real-world approach. Our Chargeback Insurance program offers 100% guaranteed coverage of all fraud-related chargebacks.
At ClearSale, we are proud to be a trusted fraud prevention partner in the e-bikes industry. Our clients represent some of the most-visited e-bike merchants in the world. (See logos below.)
Click here to get in touch with the fraud prevention experts at ClearSale today.