Apr 25, 2019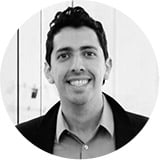 Rafael Lourenco
Do We Have Enough Data Scientists to Protect Against E-Commerce Fraud?
The biggest e-commerce challenge of 2019 may be balancing marketing and sales channel innovation with the need for increasingly sophisticated fraud prevention. This will be especially challenging because fraud protection, like many aspects of business today, requires experience and fluency in working with data, and there's a growing shortage of data scientists across the U.S. and around the world. Here's a look at what to expect for the remainder of 2019.
E-Commerce Will Continue to Grow … And So Will Fraud
Online sales in the U.S. are projected to reach $480 billion in 2019, according to a Forrester forecast. There are three trends helping to drive that growth. One, mobile shopping is poised to surpass e-commerce in the coming year. Two, consumers are making use of better omnichannel shopping options. And three, social shopping is growing in popularity, especially among mobile users.
This expansion of e-commerce from computers to phones, and the inclusion of social networks and brick-and-mortar stores in the online shopping experience, makes shopping easier and more appealing to consumers. It also gives organized criminals more chances to exploit weaknesses in the growing number of systems that support e- and m-commerce.
Rates of BOPIS (buy online, pick up in-store) fraud rose dramatically in 2018 as fraudsters leveraged omnichannel convenience to pick up stolen goods as quickly as possible. They're also exploiting the fact that some e-tailers don't tailor their anti-fraud programs to each channel, which can make m-commerce more vulnerable to fraud. Finally, last year's hack of Facebook users' personal data, combined with an ever-expanding list of social media scams to steal data and money, means that consumers and merchants can expect to face more social shopping risks.
Staying a step ahead of these trends requires the expertise of data scientists. Data scientists analyze merchant data to spot new fraud patterns as they emerge and develop ways to thwart them. They're also the people who refine and train AI systems to automate as much of the process as possible. To do this right, data scientists must beat fraud without generating false positives that offend good customers and cause them to take their business elsewhere. The challenge for the year ahead is there's a worldwide shortage of data scientists already, and demand for their skills is growing.
Related story: Beware of These 5 E-Commerce CNP Fraud Trends
The Data Scientist Shortage Will Continue Beyond 2019
In the U.S. alone, there are about 151,000 more data science jobs than there are qualified applicants to fill them. Part of the shortage is due to the rise in demand as more companies work to leverage their data for security, marketing, product development, and other operations. The shortfall is also due to the fact that data science careers typically require a master's or doctoral degree, and most universities don't offer data science programs. Therefore, there's no quick fix for the lack of fully qualified candidates. However, there are steps that e-commerce retailers can take to guard against fraud, even in the face of these challenges:
Collect data on fraud attempts, completed fraud and false declines for each sales channel. This will help you identify your biggest fraud target. Is it mobile, social, BOPIS, or something else?
Tailor your fraud prevention tactics to each channel. There's no one-size-fits-all solution for fraud in an omnichannel environment because the vulnerabilities are different for each channel.
Keep updating your protection strategies for each channel as fraud attacks evolve. From card testing to botnet fraud to account takeover, criminals are always trying new approaches. Your program must evolve, too.
Develop a system for timely manual review of flagged transactions to avoid false positives and to keep the order pipeline moving during sales peaks. Declining legitimate orders to avoid fraud often costs merchants more than completed fraud, and false positives can drive good customers away permanently.
Consider developing some of your current team members into "citizen data scientists." There's no substitute for the high-level analysis and insights that a trained data scientist can provide. However, "power users" outside your IT team (and some within it) can analyze data with the help of advanced software, combine it with their own expertise and company knowledge, and help you find ways to grow and protect your business.
Outsourcing any of these tasks may be another option, depending on your company's budget, available team resources, and goals.
This year will give online merchants the opportunity to win customers in new ways, but it will also open up new possibilities for fraud-related losses. By following best practices for fraud monitoring, order review, and talent development, 2019 can be the year that you strengthen your company's stance against e-commerce fraud in whatever form it takes.
Original article at TotalRetail.