Sep 23, 2018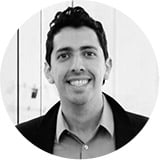 Rafael Lourenco
Digital booking trend for travel attractions and fraud prevention
One of the most durable recent trends in the travel industry is booking experiences like local tours, attractions, and dining online. TripAdvisor bought Viator in 2014 to add local experiences to its portfolio. In late 2016, Airbnb started offering local experiences in a dozen cities through its online app.
Since then, the projected value of the experience booking business has topped $2 billion, Airbnb's experiences bookings have expanded worldwide, and even hip-hop producer DJ Khaled is now in the business, partnered with Booking.com.
The ability to book local outings through travel apps caters to young travelers, who prefer unique local experiences over visiting famous landmarks. For owners of local attractions, offering online bookings to this tech-savvy, experience-focused generation can be a great source of traffic and revenue.
But card-not-present fraud fears hold some local businesses back.
As CNP fraud continues to rise, the total worldwide cost to merchants from 2017 to 2022 will top $70 billion. The travel industry accounts for 46 percent of ecommerce fraud attempts, according to Juniper Research. On top of that risk, legitimate travelers are increasingly disputing travel charges with their card companies, and the chargeback rate for the travel industry is more than double the typical rate for other industries. The prospect of losses due to fraud, plus the cost of chargeback fees and resulting higher payment-processing fees, has made some small, local travel players reluctant to go digital.
Unique fraud challenges for travel businesses
The travel industry has fraud-prevention challenges that industries such as retail don't have to deal with. For example, there can be longer-than-average transaction windows while ticket availability is confirmed before a booking is approved. During that time, the funds on a credit card can change from sufficient to insufficient, so an order that's approved too early can go unpaid.
Click here to continue reading.