Jul 23, 2021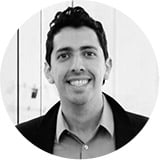 Rafael Lourenco
The Data Balance: How to Deliver Privacy and Personalization
As we rely more on digital commerce in our daily lives, customers are raising their expectations for both customer experience (CX) and data privacy. For example, 62% of customers prefer personalized products and services, but almost the same number of consumers (61%) feel like they've lost control over how companies use their data, according to 2020 Salesforce research.
This contrast seems to pose a dilemma for merchants. They need customer data to create personalized experiences. They also must meet customers' desires for data privacy and be mindful of data-protection laws in the EU, California, and elsewhere.
It's possible for merchants to provide personalization alongside customer data privacy—in fact, it's a must for businesses that want to retain customer trust and remain viable. In order to balance using data for personalization with respecting customers' privacy, it's important to first understand the current consumer data landscape.
What CX expectations look like now
The Salesforce study included more than 15,000 responses from six continents to see how the pandemic changed consumer behavior and attitudes. What they found is that "digital-first behavior is here to stay," thanks to the e-commerce habits many people formed or strengthened during lockdowns. They also found that customers' expectations for merchant performance increased during 2020, despite the strain many retailers, suppliers, and logistics companies experienced.
Now, 88% of customers expect companies to step up their digital offerings because of the pandemic, and 66% expect businesses to "understand their unique needs and expectations." But there's a large gap between those expectations and the reality customers face while shopping online. A mere 34% said the companies they deal with "generally" treat them as unique people.
Merchants who meet these personalization expectations can win new customers and earn their loyalty. However, many retailers are dealing with two big data-related challenges. The first is to develop customer data policies that are transparent, user-friendly, and compliant with regulations like GDPR. The other is to unify the data they have permission to use into single-source-of-truth databases that can provide personalization in real time.
What data privacy concerns look like now
A five-country consumer attitude survey by Sapio Research for ClearSale in March 2020 found that consumers have mixed feelings about data privacy and online security. Ninety percent said security was very important to them when they shop online, and 51% said fraud protection was more important to them than keeping their data private.
On the other hand, 44% said they had abandoned at least one online checkout because the process took too long or was too complex—and that complexity is usually the result of merchants trying to collect enough information to weed out fraudsters.
Getting data privacy right is critical for merchants who want to provide a good experience, prevent fraud, and increase cart conversions. It's also critical for avoiding legal consequences such as steep fines, such as the 50-million-euro ($59 million) GDPR fine the EU levied against Google for failing to give users easy access to consumer data processing information and failing to get permission to use their data for advertising.
The GDPR applies to companies within the EU as well as companies outside the region with EU-based customers. For e-commerce merchants, that means just about everyone must comply with the rules. It also means the stakes for handling data correctly are higher than ever.
Finding the right data balance for personalization and privacy
Before you can effectively use customer data for personalization, your store must clarify the data privacy requirements that apply. These may include GDPR, the California Consumer Privacy Act, Australian Privacy Principles, and other regional laws. Because laws evolve, it's wise to appoint someone in your organization to take charge of data privacy compliance and implementation.
Communicate clearly with customers about your data privacy practices. Remember, most shoppers feel they lack control over the information they share. Make it easy for customers to opt in to your marketing campaigns, and be clear about what those campaigns may involve. For example, are you collecting data for personalization only or to share with third parties and partners? Likewise, make it easy for customers to adjust their data-sharing settings and to opt out.
As customers trust you with their data, optimize and secure it. For optimal personalization across channels and devices, unify the data. To protect your real-time database, maintain stringent cybersecurity that includes regular website scans, transaction fraud protection, anti-phishing protection, physical security best practices and firmware and software updates to protect your business from data theft.
You'll find your personalization-privacy balance more easily if you regularly review your performance. Are more customers opting into your personalization program? Are conversions increasing on personalized offers and experiences? Are those customers visiting your store again? Listen to customer feedback, too, including survey responses, social posts, and customer service interactions to pick up on any privacy or personalization issues and address them quickly.
Finally, keep tabs on new developments in both data privacy law and personalization technology. As more and more commerce moves online, both areas are likely to evolve quickly—and drive new customer expectations—over the next few years.
Original article at: https://streetfightmag.com/2021/07/19/the-data-balance-how-to-deliver-privacy-and-personalization/