Jul 24, 2023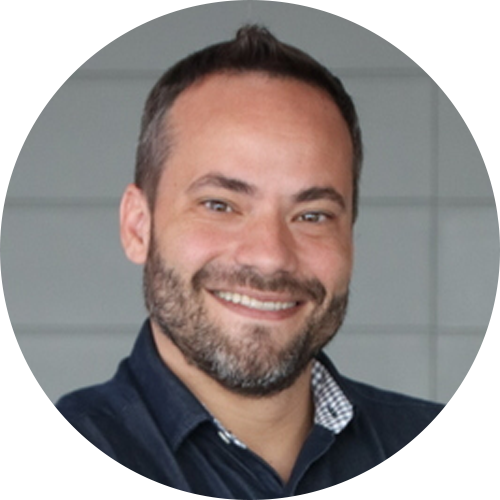 André Futuro
Can Micro-Stores Help Retailers Improve CX and EX?
For many years, retail and ecommerce took the approach that bigger stores and online inventories were better. Now, some retailers that traditionally built large stores are experimenting with so-called micro-stores (aka small-format stores).
These small retail outlets typically contain a narrower selection of products, yet offer advantages that larger stores cannot, resulting in better in-store experiences for many customers and employees, more last-mile delivery options for online shoppers, and reduced staffing costs for businesses.
The small-format option can also lower the barrier for entry to online retailers seeking to add physical locations.
In this article, we'll look at some of the ways in which retailers can use the micro-store format to expand their footprint, reduce costs, and improve CX and EX in the short run and over the longer term.
A better fit for pedestrian-friendly neighbourhoods
Large-format stores first emerged in the U.S. in the 1960s, when many consumers were moving to newly built suburbs and relying on cars for errands. In an era before the internet and online shopping, big box stores offered customers a huge selection of products in one place, and plenty of free parking.
Now, two trends are challenging the dominance of this trend.
The first trend is the growing desire in recent years for walkable, mixed-use neighbourhoods – a preference that was accelerated by the pandemic.
Whether these neighbourhoods are newly planned or exist in older pedestrian-friendly areas, they typically don't have the space for large-format stores, but a micro-store can often fit into available space.
The second trend is the explosion of product availability online, especially through marketplaces. If shoppers can't find everything they need in their neighbourhood shops, they can order online for pickup or delivery, which reduces the necessity of the big-box format.
An optimised in-store experience for targeted customer personas
In addition to reaching consumers in areas where large-format stores won't fit, micro-stores can also be tailored to suit the specific needs of the customers in each neighbourhood. For example, mass-market retailer Target's small-format locations near college campuses offer dorm supplies, school items, and groceries.
These locations saw higher quarterly visit growth rates through the first three quarters of 2022, compared to "larger Target stores already in the area."
The same principle can apply to retail micro-stores in areas that primarily cater to families with small children, retirees, and people on vacation.
For example, a micro-store location near the beach might offer sunscreen, towels, swimwear, and picnic supplies, while the same retailer's small-format store in an area full of young families could focus on baby gear, children's clothing, toys, and healthy snacks.
More ways to solve the last-mile ecommerce delivery challenge
The pandemic forced retailers to streamline their delivery operations to stay competitive and meet the high volume of demand for home deliveries. But even that pivot point didn't result in a solution to the problem of last-mile delivery, which is still a "massive pain point" for many retailers.
Some companies are exploring new technologies to get products into customers' hands faster; others are experimenting with using small-format stores as a way to make BOPIS orders more convenient and shorten the time between online order and delivery.
Speed is key. 59% of retailers see fast shipping as a major online advantage.
Faster shipping and delivery options can help omnichannel retailers stay competitive. In ClearSale's May 2022 survey of more than 5,000 online shoppers in the U.S., Mexico, Canada, Australia, and the U.K., 59% cited fast shipping and delivery options as a reason to continue shopping online rather than in-store.
But if the store is small enough to fit into a space within walking distance of many customers, they have the best of both worlds – faster delivery for online orders from the store to the customer, and more convenient BOPIS options.
An easier time finding and retaining employees
Finding enough employees is currently "the No. 1 internal concern" among retailers. Hiring and retaining front-line staffers was a challenge before the pandemic, and it's even more challenging now. At the beginning of 2023, 63% of retailers said they were operating without enough staffers, and the shortage is expected to persist.
Micro-stores make it easier to fully staff locations. A store that's only a few thousand square feet needs far fewer employees than a store occupying more than 100,000 square feet, as many big box locations do.
Their placement in areas that are walkable and served by public transit can also make them more appealing to retail workers who don't have cars or who want to avoid the costs associated with driving to and from work.
This means that workers who don't have to rely on cars are less likely to miss shifts because of transportation challenges. That can reduce the incidence of stores being short-staffed, which in turn can prevent employees from feeling overworked and improve their overall experience.
In addition, employees working in a neighbourhood-focused location are more likely to build or enhance relationships with customers who are also their neighbours, creating a more positive experience for employee and customer.
Reduced costs for real estate and staffing
Stores with fewer employees and smaller footprints typically cost less to operate than big-box locations (unless the small store is in a very expensive location). Retailers that see cost savings from micro-stores can redirect those resources toward higher employee pay, in-store technology upgrades that optimise efficiency and experience, and the opening of other small-format locations.
The comparatively low cost of running a micro-store also makes it easier for native ecommerce retailers to move into the physical retail space, without the real estate and staffing costs associated with big-box retail.
Conclusion: More freedom to experiment and evolve
The micro-store format is a retail experiment that has the potential to help brands adapt to shifting customer expectations and labour market realities.
It can support other types of experimentation so retailers can continue to adapt over time. For example, when the demographics in a particular neighbourhood start to change around a small-format location, that store can quickly adapt its inventory to meet evolving customer needs.
Micro-stores can also experiment with ways to strengthen their connection to their neighbourhood, such as by hosting community events and selling hyperlocal products.
For all of these reasons, small-format stores are worth consideration by existing retailers and by pure-play ecommerce retailers looking to move into bricks-and-mortar.
Original article at: https://www.mycustomer.com/marketing/strategy/can-micro-stores-help-retailers-improve-cx-and-ex