Sep 2, 2022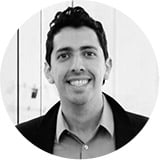 Rafael Lourenco
Best practices in fraud prevention and CX for cross-border trade
Cross-border commerce will be worth $156 trillion this year, and it's growing at 5% year over year. That represents a major opportunity for online retailers and direct-to-consumer brands that want to grow their revenue, make their company more resilient in the face of local economic fluctuations, and expand their global footprint.
Even businesses that already accept orders from cross-border customers can benefit from following a set of best practices to understand the right markets to focus on, the unique elements of customer and fraudster behavior in those markets, and what customers expect from the online shopping experience.
Find the right markets for your cross-border efforts
Southeast Asian and Latin American countries represent the fastest growing ecommerce markets. Morgan Stanley forecasts that these regions' ecommerce markets "could grow 17% and 20%, respectively, over the next five years and compound annually." However, the best cross-border expansion strategy for a given business doesn't solely depend on the size or growth rate of the market.
Most retailers will have the best success expanding gradually, starting with markets that are similar in terms of customer profile, purchasing categories, or language, then ramping up expansion as their experience and expertise grow. Before entering any market, companies should extensively research customer demographics and the state of in-market CX to understand how online shoppers act, what they want, and what they expect in terms of everything from site navigation to shipping policies to payment options.
In many cases, it's wise to partner with in-country third-party services for payment processing, shipping management, data privacy compliance, and marketing in order to reach customers, earn their trust, and keep it.
Optimize CX for cross-border customers
To better understand how customer behavior varies by market, ClearSale surveyed more than a thousand online shoppers in each of five countries — the U.S., Canada, Mexico, Australia, and the U.K. — in March 2021. More than half of them said they'd shopped at overseas websites, either exclusively or in addition to local sites during the past 12 months. 48% shopped from both local and cross-border sites, while 4% bought only from abroad. The trend was strongest among Mexican and U.S. shoppers, with U.K. shoppers least likely to buy from both domestic and overseas sites.
The key to creating a good experience for customers in each market is understanding what they expect, what they're comfortable with, and how they behave as they shop. Localizing the site language is the first step, but often the customer experience may require more adjustments. For example, while digital wallets and credit cards are the most popular payment options among shoppers in most countries, another popular option in some markets, including Mexico, is to order items online and then pay in cash at a local convenience store before the item is shipped.
Another example is how behavior relates to fraud screening. In mature ecommerce markets like the U.S., a new customer with a brand-new email address who orders an item for rush delivery will raise fraud flags. However, in a developing ecommerce market, this set of behaviors can also be typical of people who are shopping online for the first time, had to set up an email address to do so, didn't realize how long standard shipping can take, and want to get their order faster.
If their order is rejected, they will likely give up and may not come back. 40% of the surveyed consumers said they'd boycott a retailer after a decline. To ensure a good experience and earn their repeat business, it's important to reduce the risk of false declines by manually reviewing orders with high risk scores.
Address cross-border fraud concerns
There are two sets of fraud concerns retailers need to keep in mind. The first is their own: 56% of businesses worry about cross-border fraud, and the perception of higher risk used to lead many ecommerce sites to block orders from outside their own country. Fraud risks can be managed by understanding the market, customizing fraud scoring criteria and cutoff points for each market, manually reviewing suspicious orders, and feeding all order decisioning results back into the fraud machine learning algorithm to improve customization and accuracy.
The other fraud concerns belong to customers. Keep in mind that what reassures customers in one market may unnerve customers in another. For example, a checkout process that asks for lots of information to verify identity and bank details will likely lead a U.S. or U.K. shopper to abandon their cart. They expect websites to handle security behind the scenes in a way that minimizes friction. However, a shopper in a developing ecommerce market might find a one-click checkout process alarming because it lacks the verification steps they expect from trusted retailers in their country. Providing what customers expect is the key to making them feel comfortable placing orders.
Selling across borders can be as simple as fulfilling international orders rather than rejecting them but building a truly cross-border business requires attention to the nuances, best practices, and regulations in each of your target markets. By studying local consumer behavior and fraud trends, you can build a global presence that earns customers' loyalty, protects their data, and drives revenue growth.
Original article at: https://www.cpomagazine.com/cyber-security/best-practices-in-fraud-prevention-and-cx-for-cross-border-trade/