Jul 13, 2020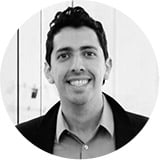 Rafael Lourenco
COVID-19 and Shipping Costs: What E-Commerce Needs to Know
Even though we've been living under the shadow of the COVID-19 pandemic for several months now, its effects on our society are still evolving. This is particularly true when it comes to e-commerce businesses, who have been riding a dizzying roller-coaster's worth of highs and lows as they scrambled to adjust to new demands, new limitations, and a constant barrage of changes.
One change to which e-commerce businesses have had to adapt is the increase in shipping costs.
UPS, FedEx, and DHL Express have all added peak delivery surcharges, averaging 30 cents per package for customers sending a large volume of packages (in FedEx's case, this would be customers who send at least 40,000 packages a week).
These surcharges, the carriers explain, are to offset extra costs related to the coronavirus outbreak. DHL Express says that costs have risen because it normally buys cargo space on commercial airliners – and flight reductions have made that cargo space scarce.
UPS was not as specific about their surcharge, saying simply that the peak surcharges apply to international shipments, and that they "reflect the current dynamic market conditions and uncertainties caused by the coronavirus." In their Q1 2020 earnings report, UPS revealed a significant decrease in operating profit, caused in part by an increase in consumer shipments and a decrease in commercial shipments.
This makes sense – after all, it costs much more to deliver 300 books to 300 different households than to deliver those same 300 books to one bookstore.
Peak surcharges are not uncommon, but typically only arise during the holiday shipping season. E-commerce retailers expect that charge and then make the decision of whether to eat that surcharge as a cost of doing high volumes of business.
For these surcharges to arise in June, however, is a cause for concern.
Higher Shipping = Smaller Margins
While some e-commerce businesses have seen a precipitous rise in revenues, that's not a consistent experience across the board. Many omnichannel retailers have suffered massive losses in their brick-and-mortar stores, with some stores even closing. Others, even if solely e-commerce, are still seeing declines. According to Forrester, many retailers assume that their growth in online sales will not be enough to offset the lost sales from store closures.
What does this mean? It means that for many businesses right now, margins are thinner than they've ever been. The luxury industry is a good example of this: Typically, sales of luxury goods is high around the holiday season, making it easier for retailers to offset the seasonal shipping surcharges. Now? Not so much. Retailers of oversized items will also suffer under this new surcharge.
What Is the Outlook?
E-commerce retailers are wondering: How long will this last?
That remains to be seen.
Several industry consultants believe these surcharges will eventually be lifted, but not until at least the end of the summer, and possibly not until a vaccine is released, making it possible that these surcharges will be added to upcoming holiday season surcharges. The carriers themselves have not revealed any time frame for removing these surcharges.
So…what can you do?
E-commerce retailers impacted by these surcharges may feel caught between a rock and a hard place. Either they end up paying more, reducing their margins – an unnerving approach in the current economy – or the extra shipping costs are passed on to the consumer. With millions of people out of work due to coronavirus, these extra costs may cause consumers to clamp down even more tightly on their wallets, resulting in a fatal blow to all but the strongest e-commerce sectors and retailers.
Retailers who offer free shipping may offset these costs by raising their free shipping thresholds or tweaking their shipping rate tiers. Others may offer bundling promotions or look at ways to optimize their packaging and shipping options so as to lower their overall shipping costs.
Regardless of their approach, it remains clear that the impacts of coronavirus on e-commerce are still reverberating, as its effects make their way up and down the supply chain. Retailers should take a hard look at how they can increase efficiencies and profit, so they can weather this ongoing upheaval for the remainder of the year, and potentially beyond.