Mar 28, 2023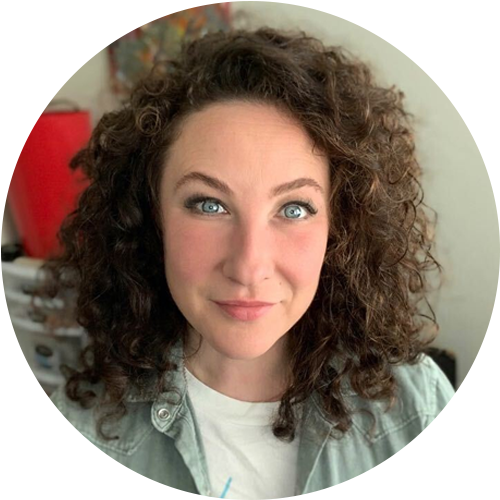 Faye McEachern
Country Profile: The Guide to Ecommerce in Argentina
Latin America has become a global hotspot for ecommerce investment. Internet penetration rates in the region are climbing, the number of mobile users is skyrocketing, and more and more Latin Americans are gaining access to financial services. As a result, ecommerce merchants are looking toward Latin America as a logical step for international expansion. And no country in Latin America has a faster-growing ecommerce market than Argentina.
Argentina may seem like a minor player when stacked up against the Latin American economic powerhouses of Brazil and Mexico. But when it comes to ecommerce, Argentina more than holds its own.
In this guide, we'll show you why the Argentine market is a ripe opportunity for the expansion of your ecommerce business. We'll explain the current state of ecommerce in Argentina and discuss the online shopping habits and expectations of Argentine consumers.
We'll also uncover some of the challenges of selling into Argentina. We'll focus particularly on confronting the high rates of card-not-present fraud, chargebacks, and false declines that continue to plague the Latin American market as a whole, shaking consumer confidence and eating into ecommerce revenue.
Ecommerce in Argentina: A Market Overview
Argentina has been emerging as a thriving ecommerce market for years, growing 10 times over since 2000. accounted for a little over 6% of the market. Prior to the pandemic, experts projected significant growth in Argentine ecommerce, which definitely came to fruition.
The Impact of COVID-19 on Argentine Ecommerce
Because as many as 83% of Argentines only left home only when it was absolutely essential, ecommerce growth became essential for the country's economy. In fact, Argentina's ecommerce presence skyrocketed from 7.6% in 2019 to 37% in just the fourth week of the pandemic lockdown. This 387% increase was primarily driven by sales in categories related to new lifestyle behaviors, including sales related to health and medical equipment, hearing devices, and nutritional supplies.
Through the end of 2021, ecommerce in Argentina grew 124% as a result of the extended quarantine. The pandemic also drove an increase in online payments – 78% of total sales were made by credit card.
In 2022, Argentina was number six of the top 10 countries for retail ecommerce sales growth and second in Latin America behind Brazil.

Ecommerce in Argentina Quick Stats
Every year since 2010, La Cámara Argentina de Comercio Electrónico (Argentine Chamber of Electronic Commerce, CACE) has conducted a study of ecommerce in the country. Here are some noteworthy findings from the 2022 report, which was based on a survey of over 1,100 Argentine online shoppers and 170 CACE member businesses.
Argentina boasts the third-highest percentage of internet users – over 37 million – after Brazil and Mexico.

90% of Argentina's population use the internet, and 58% shop online.

Mobile phone penetration is also a whopping 90%, and Wi-Fi connectivity is expanding mobile commerce even more.

Just over 18 million Argentines made at least one online purchase in 2021.

Ecommerce in Argentina grew by 68% in 2021 and another 73% during the first six months of 2022.

Most ecommerce consumers in Argentina are between 25 and 44 years of age.

The average online customer spends about $20.



Types of Online Markets in Argentina
Mercado Libre is, by far, the dominant ecommerce marketplace in Argentina and Latin America. The online marketplace's revenue grew 90% in 2020 as the pandemic continued, according to Bloomberg Intelligence. Much like Amazon, Mercado Libre has its own logistics service and payment processor to make shipping and warehousing easier.
Other players include OLX, social media platforms such as Facebook and Instagram, and even Argentina´s mail service, Correo Argentino, has gotten into the industry with a new online retail platform named "Correo Compras."
Top Categories
While groceries was the most popular ecommerce category during the pandemic, CACE's 2022 survey has named a new top category across Latin America – consumer electronics. This is followed by:
Travel and airlines
Argentine Consumer Behavior
Argentina's ecommerce economy is shaped by the country's geography. The largest portion of Argentine ecommerce buyers (almost half) live in the densely populated Autonomous City of Buenos Aires (CABA). Ecommerce purchasing in rural areas is increasing, but at a slow pace.
Through the first half of 2022, 90% of Argentines had made online purchases, with 5% making their first ecommerce purchase.
What else do you need to know about the typical Argentine online consumer?
High internet and mobile penetration
As we noted above, Argentina has one of the highest internet penetration rates in Latin America. A major reason for that is the high rate of mobile device use and the expanding Wi-Fi capabilities in Argentina. According to the CACE survey, Argentines prefer mobile phones for searches and purchases.
Social commerce is popular
Social commerce gained momentum throughout the pandemic. While most consumers in Argentina prefer buying through traditional platforms, social commerce is gaining ground. The Q1 2022 Global Social Commerce Market Survey found that over 7% of shoppers prefer buying through social media platforms and about 40% of consumers have already made purchases through this channel.
Top payment methods
Most online purchases (47%) in Argentina are made using a local credit card. Other payment methods include:
International credit card (33%)

Cash payments (15%)

Bank transfer (1%)

Debit card (1%)
Cryptocurrency adoption
Another interesting economic development within Argentina is its cryptocurrency penetration. At 12%, it is the highest of all countries in Latin America. Time will tell if crypto becomes a payment method for Argentine ecommerce.
Concerns about the checkout process
Argentines want ecommerce businesses to protect them from fraud. At the same time, they do not want to get bogged down in lengthy, confusing authentication steps. Like most consumers, online shoppers in Argentina will abandon their cart if the checkout process is too complex.
Argentina and Cross-Border Ecommerce
Argentina's primary trading partner is the United States, which has opened the door for many U.S. online businesses to enter the market. But there are some regulations.
Shipping requirements
Consumers in Argentina who want to buy products from another country must work within two regulated consumer import frameworks: "door to door" and "small package."
Door-to-door framework (via Correo Argentino)
Correo Argentino is the state-owned mail company that delivers packages to addresses or the closest Correo Argentino branch that operates a customs control service. Products that can be shipped this way must be purchased for personal use, weigh less than 20kg and be valued at $3,000 or less. These products can include:
Books

Food

Clothes

Toys

Technology/electronics

Home goods
Import duties and taxes, as well as a processing fee of $2 per package, must be paid in advance.
Small-package framework (via courier)
Customers can make online purchases from cross-border businesses and have their packages delivered by courier. These products must also be for personal use, weigh less than 50kg and be valued at $3,000 or less.
Using this process, the buyer purchases the products online and arranges for the courier to make a delivery. Import taxes are levied upon delivery.
Emergence of parcel managers
Another shipping option that Argentines can start choosing is a parcel manager model, where local companies manage the cross-border ecommerce buying and logistics process.
The process involves a U.S.-based warehouse that allows customers to buy from anywhere in the world and have their purchases shipped to the warehouse. When the parcels are received, they are consolidated into one large parcel and shipped to Argentina. From there, the small-package model applies regarding fees and taxes.
The biggest challenge with this model is waiting times. In some cases, delivery is taking three months or longer to arrive in Argentina and be processed for local delivery. In some cases, the parcels are "lost" and never make it to their destination. Clearly, the shipping processes will need some finesse if businesses are serious about cross-border ecommerce in Argentina.
Top Fraud Threats in Argentina
The pandemic didn't just increase ecommerce traffic in Argentina. It also provided more opportunity for fraudsters to perpetrate online schemes – especially with the preponderance of new ecommerce customers.
Phishing and related attacks continue to be popular
Phishing is one of the most common types of fraud being perpetrated in the country and the world. These attacks occur when a customer receives an email that appears to be from a bank, credit card, social network or other trusted business and is asked to click a link to submit personal and confidential information (including passwords, bank codes and credit card data) to verify or reactivate an account. But when the customer clicks the link, they're redirected a legitimate-looking (but fraudulent) website that captures the sensitive information the customer enters and uses that information to commit fraud. If customers don't pay close attention to the sender's address or the target of the links, they can be easily confused and fall victim to the scam.
Because phishing attacks tend to be so successful, fraudsters will continue to use social engineering techniques to trick customers into revealing sensitive information.
Additionally, smishing (via SMS) and vishing (via phone calls) will increase in popularity among fraudsters, with these criminals posing as bank agents or representatives of phone or cable services and tricking customers into revealing personally identifiable information. These criminals are also adept at perfectly recreating the interactive voice response systems of well-known companies. These fraudulent systems are expected to be so advanced that they'll link to toll-free numbers and allow (and encourage) customers to use a phone keypad to enter their bank details and other sensitive information "to confirm their identity for their safety."
Cybercriminals are launching malware and ransomware attacks
Not only are emails trying to drive legitimate customers to fake sites, but they're also delivering malware. In these cases, fraudulent emails contain an attachment — often labeled as an invoice or billing statement from a familiar business. But it's when an unsuspecting customer opens that attachment that the destruction begins: Spambots start harvesting email addresses for future attacks, malicious programs start capturing keystrokes or trojans install back doors that allow other malware into the victim's computer. Other attacks may end with the attacker holding electronic data (ranging from email addresses to account information to personal files) hostage until the victim pays the cybercriminal a ransom.
Fraudsters are using impersonation
Fraudsters are impersonating representatives from banks and governmental organizations like the Administración Federal de Ingresos Públicos or the Administración Nacional de la Seguridad Social. During the pandemic, these imposters offered to help unsuspecting victims collect their 10,000-peso Ingreso Familiar de Emergencia, which was designed to help those made economically vulnerable by the pandemic. Instead, these fraudsters were harvesting bank account data from those who need help most and then selling that data online, using it to take over accounts and apply for loans online.
Other fraudsters are building fraudulent websites, ecommerce platforms and social media accounts that advertise the sale of medical products and prey on the fears of a worried public that's trying to protect their family from illness.
Account takeovers will rise
As a result of phishing, malware and impersonation, account takeover (ATO) fraud is also increasing. ATO fraud happens when a fraudster gains access to a customer's login credentials to take over the account and commits fraud by changing the account's contact information so the victim can't recover it.
To combat ATO and other types of fraud, ecommerce businesses across Latin America establish strict filters in an attempt to prevent becoming the next victim. That results in an even worse problem.
High false declines rate
False declines can cost companies even more than fraud. Why? Because fraud only costs companies the product and shipping fees. But for every dollar in false declines, a company loses $13. The reason relates to how customers respond when they're declined.
In our original research, we found that 40% of customers will never shop on your site again if you decline their order, and 34% will take their complaint to social media. So, the cost of a false decline includes losing the lifetime value of that customer and anyone else they tell about their experience.
How to Prevent Fraud When Selling in Argentina
When it comes to actionable steps you can take today to reduce your risk of fraud and false declines, consider a hybrid solution that includes a combination of fraud filters, automated approvals and selected contextual reviews. When choosing an outsourced fraud prevention solution, look for these four services:
1. Specializes in red flag transactions
Having an outsourced solution performing contextual reviews of flagged transactions can help reduce your risk of revenue losses from card-testing fraud, friendly fraud and chargeback fraud. Look for one that doesn't automatically decline gray-area transactions but instead uses a team of trained professionals to analyze these transactions, preventing you from leaving money on the table.
2. Uses the latest technology
Solutions that employ advanced artificial intelligence — including algorithmic, predictive and behavioral models — are more effective at protecting businesses. By integrating emerging fraud data with the outcomes of past decisions, these solutions become more adept at preventing potentially fraudulent transactions from being approved.
3. Covers chargebacks
You also want a fraud prevention solution that offers end-to-end chargeback management and a selection of chargeback services. For example, chargeback insurance is a 100% guarantee that covers the business if the fraud solution partner approves a transaction that turns out to be fraudulent and results in a chargeback. Should this happen, the fraud partner will pay the entire cost of the chargeback.
4. Has a team of trained experts
Even the most robust machine learning solutions can't effectively approve 100% of your transactions. Sometimes there are high-risk, high-value transactions that require an extra layer of contextual review. Having a team of trained analysts at your disposal can ensure your most valuable transactions are being comprehensively evaluated to ensure you're not losing products and revenue to fraudsters.
5. Has an approach to reduce false declines
When businesses work with a fraud prevention partner that relies solely on an automated solution, they risk declining suspicious orders without context. You need a partner that offers select contextual reviews of transactions that look like fraud to make sure you aren't declining valid customers.
A New Fraud Prevention Solution for Ecommerce in Argentina
To defeat fraud without overburdening customers, ecommerce businesses in Argentina need a solution that seamlessly approves legitimate payments—while turning away even the most sophisticated of fraudsters.
Conventionally, there are two ways to combat card-not-present fraud:
Automated fraud prevention tools analyze transactions and reject orders based on predetermined characteristics.

Human fraud analysts use their expertise and instinct to assess the risk of fraud.
The advantage of automated tools is that they are fast, and when they're configured correctly, they can be very effective at stopping fraud. However, automated tools have difficulty adjusting to unexpected circumstances and tend to reject many legitimate transactions, increasing your false decline rate.
Human analysts are slower than machines. But their flexibility, knowledge of human nature, and ability to keep up with the latest fraud trends help them tell the difference between fraud and transactions that are merely uncommon.
Thanks to ClearSale's experience throughout the LATAM region, you won't have to choose between these methods because we use a hybrid fraud prevention model that incorporates all the components of a solid fraud prevention strategy:
Fraud filters are calibrated to flag obviously questionable orders for processing.

AI-enabled automatic approval technology leverages data insights and analytics to then approve or decline up to 97% of orders with precision. Orders that are still suspicious are flagged for review.

A team of more than 1,500 fraud analysts who have identified and prevented fraud in the most high-risk regions across the world perform secondary review of those flagged orders. In some cases, they may reach out to customers to offer "white-glove" fraud prevention services.

Once those orders are dispositioned, the data insights are fed back into the AI system to help it "learn" about the client's industry, customers, regions and new fraud trends, which further improve auto-approval accuracy.
For small businesses, the auto-approval technology combined with their fraud filters can almost eliminate the need for their team to review orders. Midsize and enterprise businesses benefit from a combination of services, either as an extension of their fraud teams or to help manage the increase in orders during peak seasons.
With our headquarters in Latin America, ClearSale knows Argentina. If you're thinking about expanding the reach of your ecommerce business into Argentina, get in touch with us today to talk about keeping your business, your reputation and your customers safe from fraud.