May 28, 2018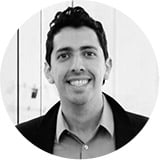 Rafael Lourenco
CNP fraud spikes during the holiday shopping season
ClearSale at CSO Online: CNP fraud spikes during the holiday shopping season. Here are 3 things you can do now to protect your holiday sales.
CNP fraud spikes during every holiday season, and 2018 will be no exception. Before it's too late, online retailers need to get prepared in their fraud prevention efforts. Here are three steps that online sellers can take right now to ensure that they are ready and able to protect themselves when sales spike during the holidays.
The 2018 holiday sales season is going to present real challenges for online retailers, based on last year's fraud data. E-commerce fraud rose by 22% during the 2017 holiday season, with thieves taking advantage of higher order volumes and tight shipping deadlines to get past merchants' fraud-screening measures. Here are three steps online sellers can take now to improve their fraud prevention practices for the 2018 holiday season.
1. Know your holiday-season CNP fraud benchmarks
Look at your holiday season transaction data from years past to find your typical holiday season chargeback ratio and false decline rate. Bear in mind that some chargeback requests on holiday sales may have come weeks after the start of the New Year. If your business isn't tracking false declines, you could be losing sales and alienating customers—false declines are more costly for merchantsthan completed fraud. Your historical holiday season chargeback ratio and false decline rates can show whether your business sees an increase in completed fraud during the holidays, turns away good customers due to overly rigid screening, or finds the right balance.
2. Audit your in-house fraud prevention practices
Ask these questions to identify areas where your business can improve its anti-fraud processes.
Does your business follow the best practices recommended by your payment processor and the major card companies, such as collecting IP addresses as well as address and CVV data? The more data you have for each transaction, the more likely you are to detect fraud and head off chargebacks.
Does your checkout process give fraudsters too much freedom to test stolen card data? If your customers get unlimited chances to try again after entering card data incorrectly, fraudsters will use those chances to match stolen card numbers to expiration dates. To prevent this, limit the number of times customers can enter incorrect payment data before they're locked out of your checkout system.
Does your fraud prevention program cause false declines? Many indicators of possible fraud are far more common during the holidays because customers often change their typical behavior to buy gifts and have them delivered quickly. For example, ordering from one address and shipping to a new address, ordering multiples of the same item, and rush shipping requests are all more frequent among legitimate orders during the holidays. If your screening program is kicking them all out, your business is losing revenue and customers to the competition.
Is your fraud prevention program tailored properly for each channel? By analyzing attempted and completed fraud rates in your mobile and desktop channels, you'll be able to tailor your anti-fraud practices for each one—a critical step as mobile shopping booms and mobile fraudsters follow the money.
What's your shipping protocol? It's wise to be efficient with order fulfilment, especially during the holidays when there's an ever-shrinking window for deliveries. But it's wiser to wait to ship goods until the order has been approved and the payment processed. For expensive orders, you may want to institute a 48-hour hold policy before shipping to avoid losing costly merchandise to fraud. To avoid friendly fraud, ship all orders with tracking and signature requirements. It's also smart to put processes in place with your customer service department and shipping carriers to raise a flag when there's a post-purchase rerouting request by the customer (more below).
Click here to continue reading.