Apr 8, 2021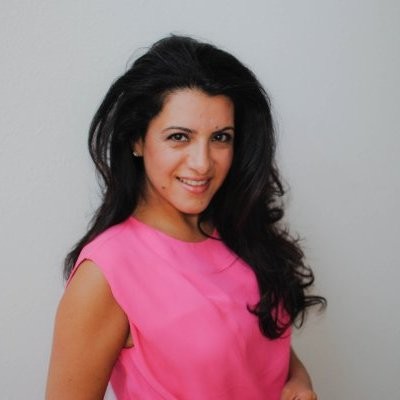 Bonnie Moss
ClearSale Recognized with 2021 Comparably Award for Best Company Outlook
Fraud protection leader ranked among businesses for high employee confidence and successful outlook
MIAMI, FL (April 8, 2021) -- Global fraud protection organization, ClearSale (clear.sale), has been recognized with another Comparably award, this time for Best Company Outlook. The award highlights ClearSale's commitment to its employees and customers with a culture that supports both while maintaining its flexibility and trust in the marketplace.

The Q1 2021 award ranks ClearSale among the top small/medium businesses in the category as voted on by their employees. The Best Company Outlook category focuses on the confidence employees have in the success of the company and the likelihood that they would recommend working there to a friend, based on the employee Net Promoter Score (eNPS).

The award, which covers March 2020 to March 2021, acknowledges the efforts made by ClearSale during the harsh and turbulent economic times resulting from the pandemic. As a global company with a focus on protecting ecommerce businesses from fraud and false declines, ClearSale embraced its position at the center of the tectonic shift from brick and mortar to online commerce. Despite the massive increase in ecommerce, and with it the potential for fraud, ClearSale rapidly pivoted to protect its employees, moving them to be a global remote workforce in the early days of lockdowns and COVID-19 concerns. Instead of stifling the company culture, the challenge inspired its growth.

"Once the pandemic hit, ClearSale knew the best thing to do was to protect our most important asset - our employees," said Rafael Lourenco, EVP at ClearSale. "We, of course, were focused on consistently offering the highest level of protection for our customers as the world shifted. But we didn't want to lose who we were as a company in the process. We've worked hard to stay close despite being separated."

ClearSale's support of personal growth and work/life balance evolved as teams moved online. During the pandemic, the many in-person events hosted by the company as part of its growth and wellness programs have evolved to taking place online, opening up opportunities for employees to share hobbies and interests with one another. These changes have encouraged continued connection, which in turn promotes the positive and supportive environment ClearSale has become known for.

"Our Best Outlook Award measures how confident employees feel about the success of their company," said Comparably CEO Jason Nazar. "This list illustrates that despite the unprecedented challenges of the past year, organizations like ClearSale have remained innovative, flexible, and highly engaged in building a solid foundation for their respective businesses."

To view the full list of Q1 2020 Comparably Awards, click here.
About ClearSale:
ClearSale offers the most complete ecommerce fraud protection, combining cutting-edge statistical technology with the world's largest team of specialized fraud analysts for a balanced, comprehensive, real-world approach. Trusted by over 4,000 customers worldwide and touting a 99% retention rate, ClearSale is the first company to offer chargeback guarantees and the largest company focused on global card-not-present fraud prevention. ClearSale helps businesses prevent fraudulent chargebacks without interfering with the online shopping experience. As a result, clients can sell more, safely, even in dynamic or challenging international markets. More information at https://clear.sale or follow on LinkedIn, Facebook, Instagram or Twitter @ClearSaleUS.
About Comparably:
Comparably (www.comparably.com) is a leading workplace culture and compensation monitoring site that provides the most comprehensive and accurate representation of what it's like to work at companies. Employees can anonymously rate their employers in 20 workplace culture categories, providing the public a transparent and in-depth look at the experiences different segments of workers have based on gender, ethnicity, age, department, tenure, location, education, and company size. Since launching in 2016, Comparably has accumulated 10 million ratings on 60,000 U.S. companies. The platform has become one of the fastest-growing SaaS solutions for employer branding and a trusted third-party site for workplace and salary data, most notably for its annual Best Places to Work series.

###
PRESS CONTACT
Bonnie Moss
Moss Networks
bonnie@mossnetworks.com
818-995-8127