Aug 19, 2020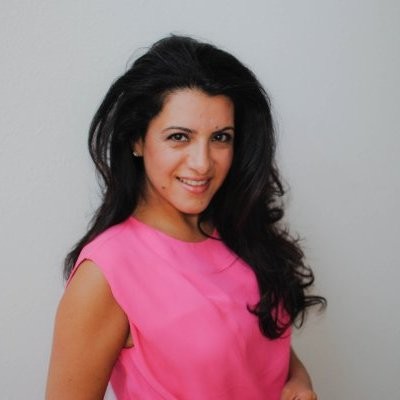 Bonnie Moss
ClearSale to Hire 500 New Employees by Q4 2020
Fraud Protection Leader continues commitment to growth and collaboration.
MIAMI, FL (August 19, 2020) -- Global fraud protection organization, ClearSale (www.clear.sale), has experienced significant growth throughout the first part of the year thanks to the increased need of e-commerce businesses for comprehensive fraud protection. With that growth, ClearSale has announced that it will be hiring 500 new employees in August and September of 2020.
ClearSale's growth at this time runs counter to many other companies, who have found themselves downsizing their workforce in the face of COVID-19. That same challenge has been an opportunity for the innovative fraud protection company, as online retailers look for ways to reduce fraud and manage false declines.
Addressing concerns over the virus, ClearSale successfully shifted to remote work for all employees and has worked hard to maintain its current staffing levels. Because ClearSale's unique and effective combination of AI and expert fraud analyst review, their staff is crucial to keeping e-commerce merchants safe as retailers deal with the massive increase in online purchasing.
"ClearSale has always understood the importance of fraud protection for e-commerce businesses," said Rafael Lourenco, EVP at ClearSale, "and we've always incentivized growth. Recent world events have accelerated our plans for expansion, rather than forcing us to step back, as has happened to many companies. Plus, with the holidays fast approaching, fraudulent transactions and concerns over false declines will only increase. We are investing in our team right now by bringing on more skilled and dedicated employees in order to ensure we can meet the protection needs of our global client base going forward."
Fraud companies that rely solely on machine learning algorithms to determine fraud risk are seeing a surge in declines, which is due in part to the current crisis that most countries are dealing with. The pandemic has caused a change in buyer profiles, volume variations, alternate shipping information and changes to velocity rules. These data shifts are creating a prime environment for a false decline, where legitimate orders are being automatically declined. "When a customer is erroneously declined for a purchase, it impacts their view of the retailer, however unfairly," said Lourenco. "ClearSale never declines any transaction that is flagged as risky without an expert analyst reviewing the order. This allows us to see the 'big picture' and understand the nuances of the current situation when processing orders, rather than only the data in front of us. We're in the business of helping our customers succeed, and to do that, we are continuing to bring on additional team members to complement the amazing staff we already have."
Hiring will be focused on roles like IT, data science, fraud analysts, and manual transaction reviewers. Although the majority of the roles will be located in Brazil, positions will also be available globally, including Mexico, Australia, and the U.S.
If you are interested in learning more about the open positions at ClearSale, email careers@clear.sale.
About ClearSale:
ClearSale offers the most complete e-commerce fraud protection, combining cutting-edge statistical technology with the world's largest team of specialized fraud analysts for a balanced, comprehensive, real-world approach. Trusted by over 3,000 customers worldwide and touting a 99% retention rate, ClearSale is the first company to offer chargeback guarantees and the largest company focused on global card-not-present fraud prevention. ClearSale helps businesses prevent fraudulent chargebacks without interfering with the online shopping experience. As a result, clients can sell more, safely, even in dynamic or challenging international markets. More information at https://clear.sale or follow on LinkedIn, Facebook or Twitter @ClearSaleUS.