Jul 16, 2020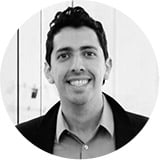 Rafael Lourenco
ClearSale Recognized as Top Performer in the Summer 2020 Fraud Prevention Software Customer Success Report
MIAMI, FL (July 15, 2020) -- International fraud protection leader ClearSale (www.clear.sale) announced today that it was recognized as a Top Performer in the Fraud Prevention Software category for the Summer 2020 Customer Success Report published by FeaturedCustomers.
FeaturedCustomers evaluated all Fraud Prevention Software companies on its platform for possible inclusion in the report. Only 15 companies met the criteria needed for being included in the Summer 2020 Fraud Prevention Software Customer Success Report, and ClearSale earned the award for Top Performer in the category.
This designation is awarded to vendors with significant market presence and enough customer success content to validate their vision. Highly rated by customers, ClearSale consistently publishes high quality, vendor produced customer success content and curates quality customer references from multiple third-party sites.
"We are thrilled to be recognized as a Top Performer by FeaturedCustomers in this report," said Rafael Lourenco, EVP at ClearSale. "Our cutting-edge fraud protection technology combined with the world's largest internal team of seasoned fraud analysts create an unstoppable force for our e-commerce clients and is why we have some of the lowest fraud, chargeback, and false decline rates in the industry today. All the customer success stories, case studies, and positive content from our client roster provide further proof as to how much we are growing in the global market."
This report comes as U.S. retailers have seen as much as a 68% year-over-year growth in online sales as a result of the COVID-19 pandemic closures that continue to affect businesses across the country. This growth has not only changed the face of the online retail shopper, but it has also created an influx of false declines--the rejection of good orders by mistake--by overzealous fraud algorithms. This could cost merchants as much as $443 billion by 2021, far more than the total lost to fraud. ClearSale never rejects an order without review by a highly-trained analyst to determine an order's actual risk factor, which is why clients are seeing sales volume increase and fraud volume decrease year after year.
The full report, along with ClearSale's profile, is available for you to download here.